When Prince Harry and Meghan Markle announced their engagement, everyone knew they wouldn't have a typical royal wedding, due to her Hollywood background and his reformed party boy ways. While rumors that the entire Suits cast will be in attendance isn't all that exciting, the list of possible wedding singers certainly is, especially since the Spice Girls dropped a hint that they'll spice up the proceedings.
Prince Harry met the girl group at their peak in 1997 after attending one of their concerts. He called it "the best day" of his life, like any teen boy would. Hopefully, his wedding day will replace that momentous occasion.
Mel B confirmed that the Spice Girls are attending Prince Harry and Markle's wedding and suggested they'll not only reunite, but also perform. Who wouldn't want their first dance as man and wife to take place during the sweet notes of "2 Become 1"? Despite Mel B.'s innuendos, it's unlikely they'll take the stage, with one source calling Mel B. "bonkers."
If the Spice Girls won't say they'll be there, there are plenty of other potential performers. Prince Harry is close with Chris Martin of Coldplay, Joss Stone and Adele, all of whom are contenders—but here are the more unexpected singers who have thrown their fascinators into the ring.
Ed Sheeran
Ed Sheeran is a definite possibility since he's already met Queen Elizabeth, Prince William and Kate Middleton at the Diamond Jubilee, a concert at Buckingham Palace in 2012. Plus, he's already basically a member of the royal family. Margot Robbie mistook him for Prince Harry when she was at a holiday party hosted by her friend, Suki Waterhouse, who has her own ties to the royal family. Robbie explained her mishap by saying, "He's not wearing a crown, I don't know he's a Prince!"
Luckily, Sheeran already has hits that are fit for a wedding, bar mitzvah or prom. His bouncy pop track "Shape of You" was inescapable during the entirety of 2017, especially in gyms and Ubers, so it makes sense it would make its way to the social event of 2018. If he performed his "Perfect" duet with Beyoncé, it would be the ideal opportunity for British and American royalty to unite.
Cardi B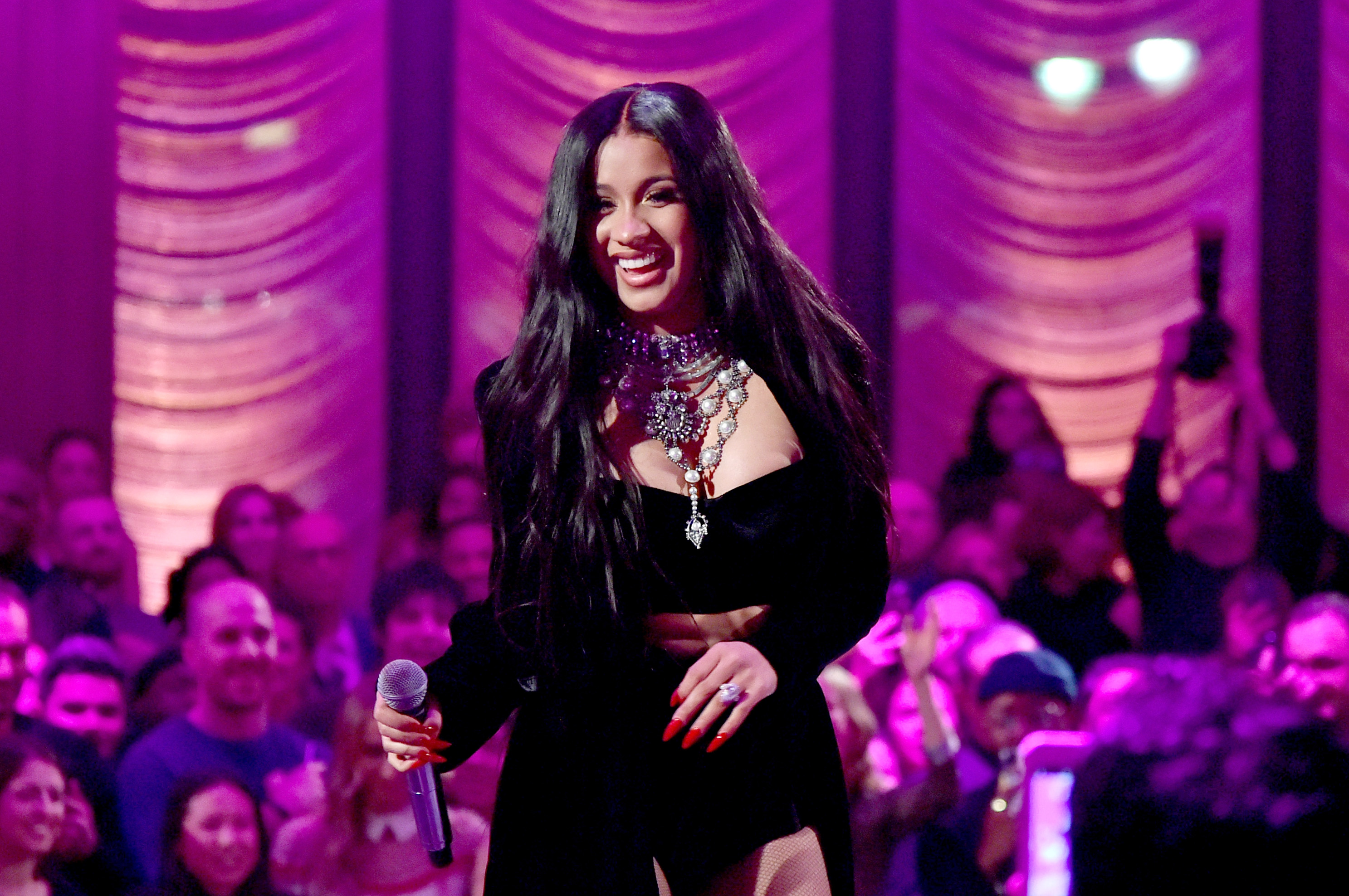 In a meme that went viral last year, Cardi B and Ed Sheeran were compared to Prince Harry and Markle, so she's basically royalty already. When asked during a radio interview if she would perform at the wedding, New York's favorite female rapper responded, "Yup!" and added she wouldn't even charge them for the pleasure. "I'm a fan of their whole story," the "Bartier Cardi" singer announced. "I'd just do it because it's like, 'Oh snap, have you performed for a future King?'" she asked, before considering their line of succession. It would surely be a sight to see Queen Elizabeth jamming to "Bodak Yellow," after her signature four cocktails.
Ellie Goulding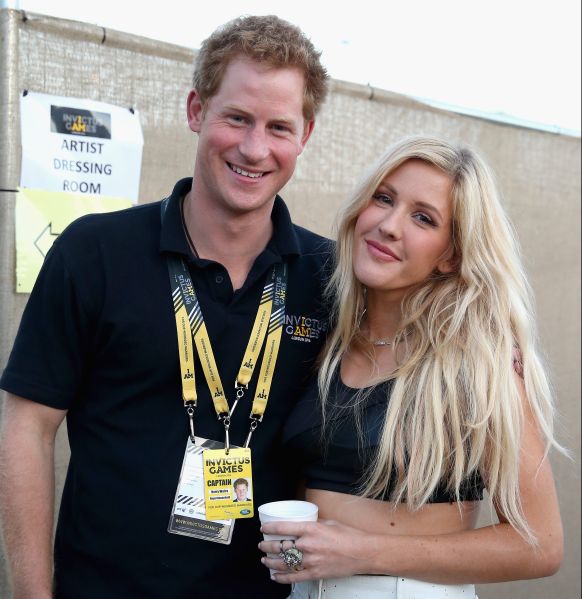 Before Prince Harry began dating Meghan Markle he was linked to everyone from a Los Angeles publicist (not to be confused with the PR girl who introduced him to Markle) to family friend Athina Onassis and even pop star Ellie Goulding. Goulding previously performed at Kate Middleton and Prince William's wedding, so it's unlikely there will be a repeat concert, especially since she's been somewhat off the radar in recent years. But who wouldn't want their first dance song to be from a Fifty Shades of Grey soundtrack?
Elton John
Rumored performers for the wedding include Elton John, who canceled two shows at Ceasars Palace in Las Vegas to guarantee he'll be free for the big day, just in case he receives an invitation. He might be retiring from touring, but this is a momentous occasion. The "Tiny Dancer" singer was close with Princess Diana, which would make him the perfect fit for this gig. His rendition of "Your Song" is certainly superior to Ellie Goulding's cover.
Rihanna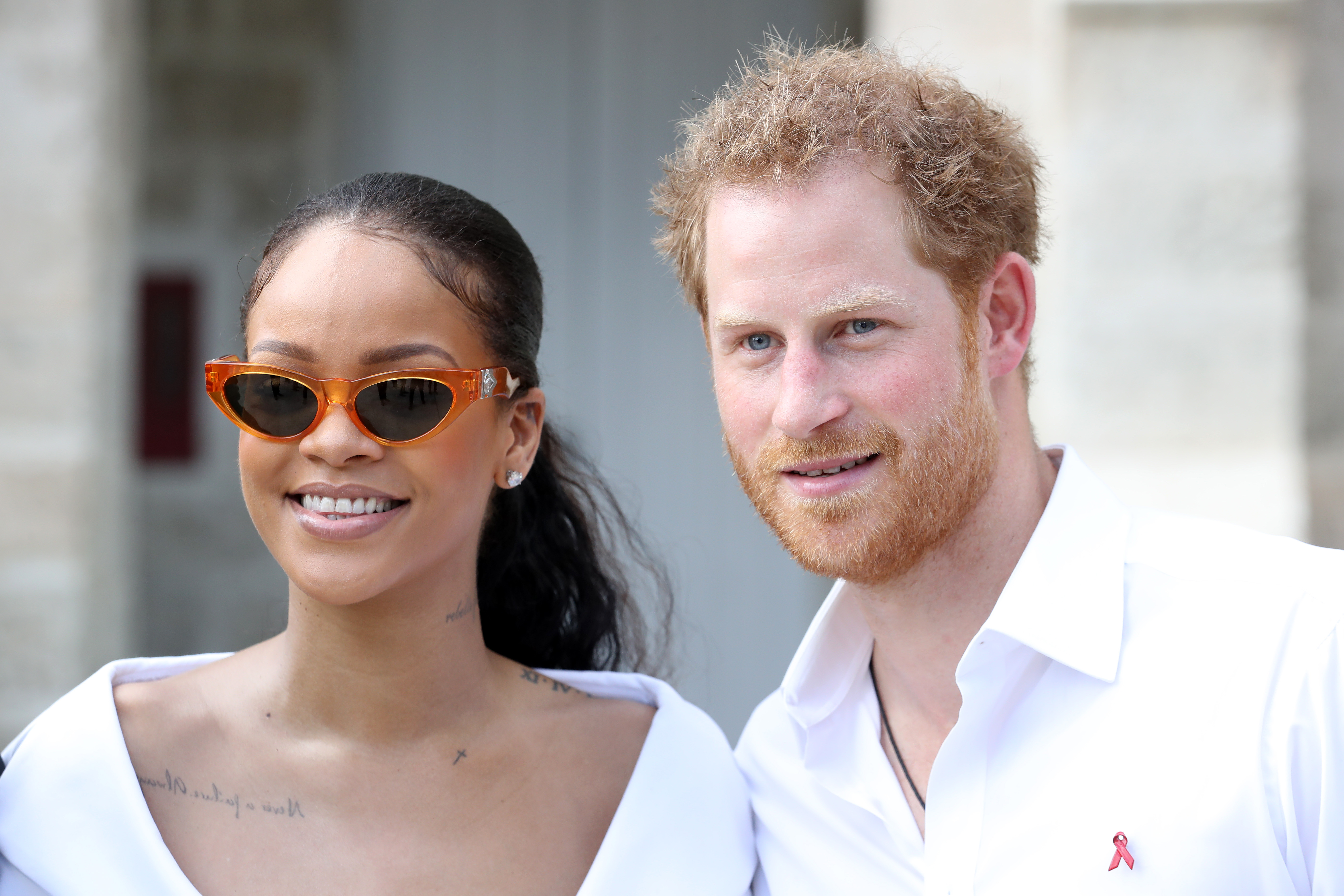 Prince Harry and Rihanna met in Barbados, when Prince Harry gave a speech and Rihanna performed the national anthem. The two got closer when they underwent an HIV test together in honor of World Aids Day, which was a cause meaningful to his mother, Princess Diana. At the time, Prince Harry had just started dating Markle, so it was impossible to ship a union with Rihanna. Now, Rihanna is dating billionaire Hassan Jameel, who would certainly be a welcome addition to the guest list.