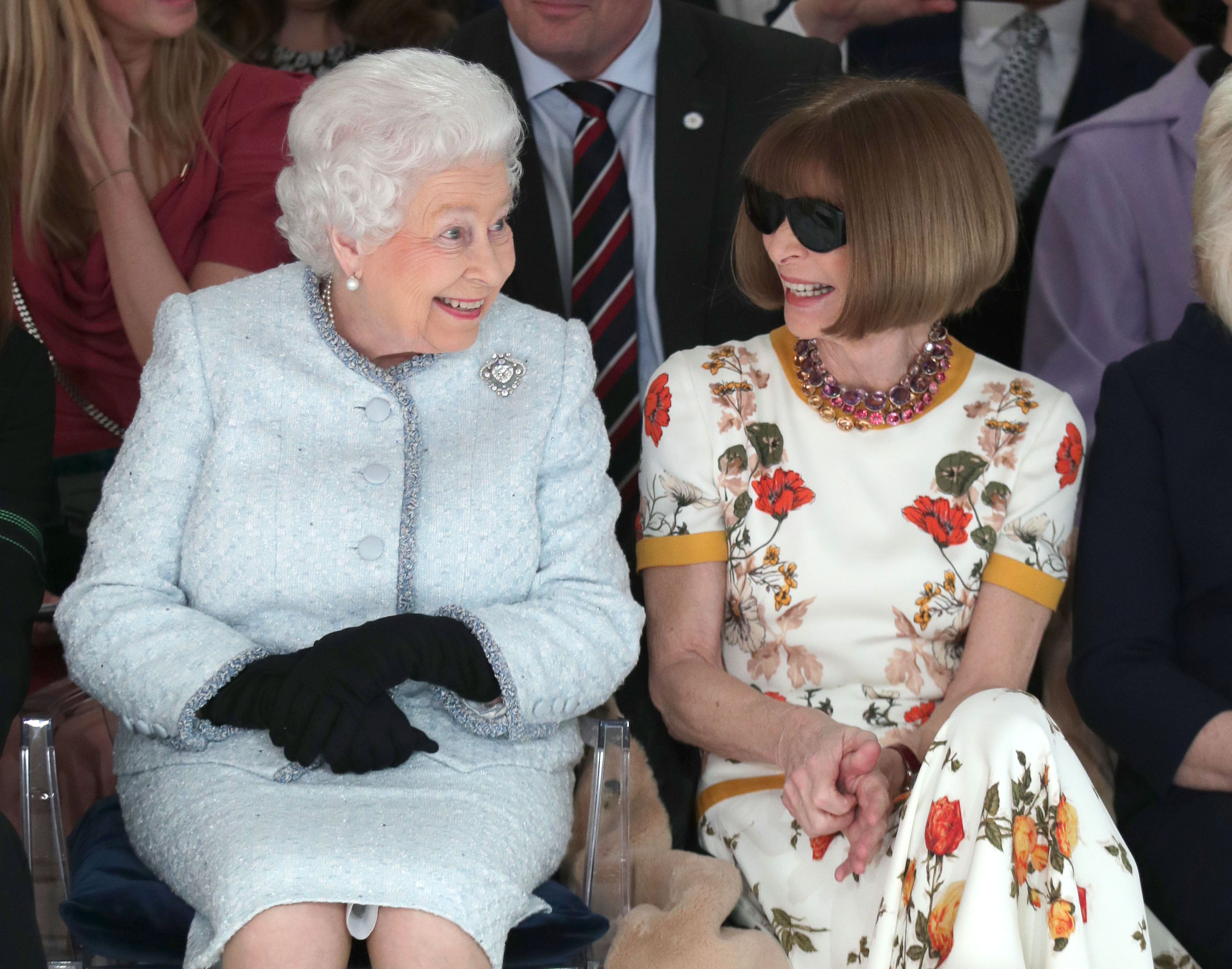 The Queen of England sure knows how to pull off a fashionable surprise.
During what has been a relatively quiet London Fashion Week, the Queen of England decided to make an unannounced visit to designer Richard Quinn's runway show. Dressed in a pale blue suit, Her Majesty took in the show while seated alongside fashion royalty, Anna Wintour.
While Wintour and the Queen spent plenty of time chatting (and hopefully discussing what Meghan Markle will wear to her upcoming wedding), the Queen proved to be an astute audience member, paying close attention to the clothes on the runway. During the finale, Queen Elizabeth could even be seen pointing to a few looks, perhaps picking out some of her favorites.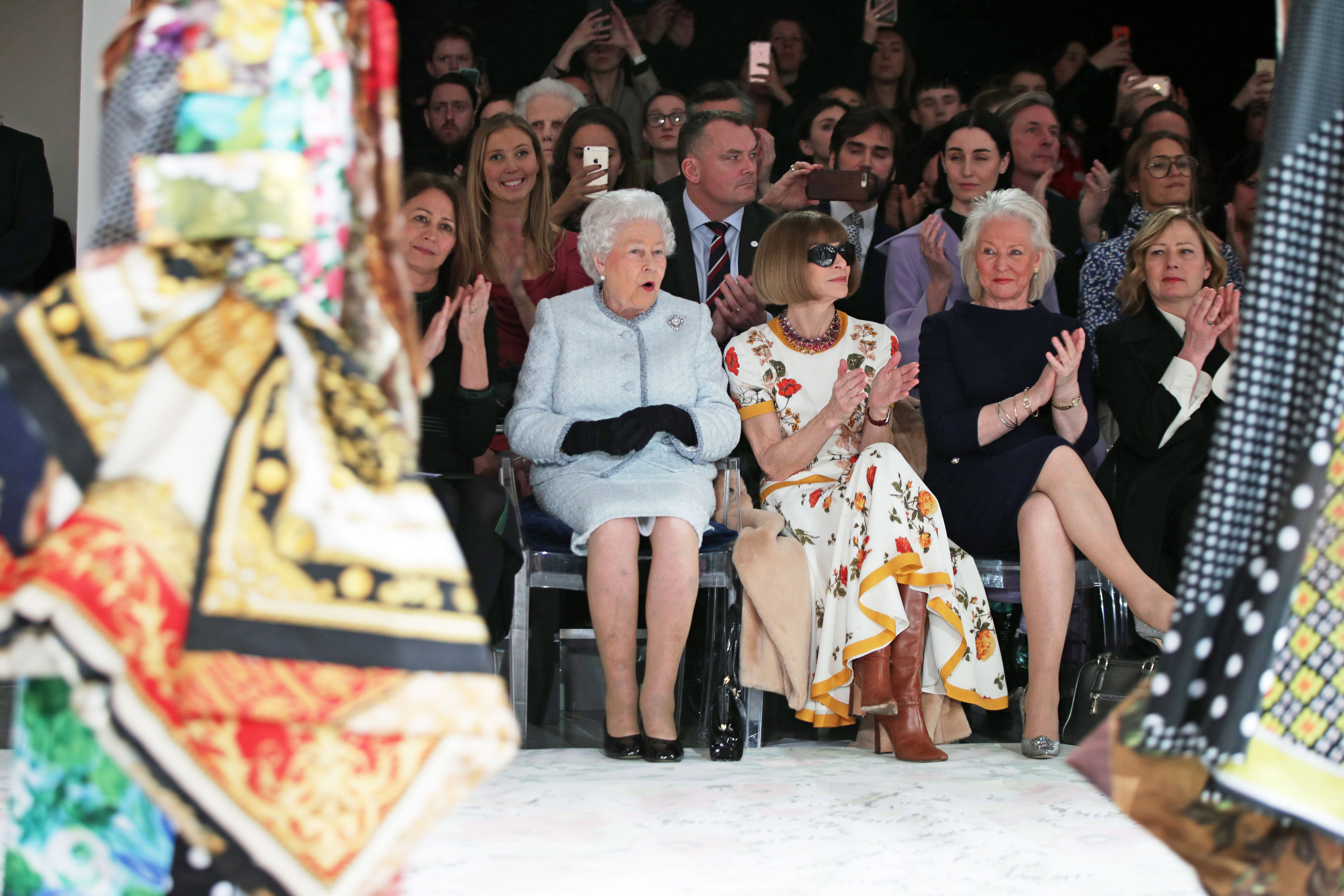 This might have been the Queen's first fashion show, but she's really been ramping up her interest in London's design scene. Earlier in the day, she toured the Designer Showrooms, where she met with a handful of designers including NEWGEN members Grace Wales Bonner, Liam Hodges, Marta Jakubowski, Michael Halpern, Richard Malone and Phoebe English.
In addition to attending Quinn's show, Her Majesty also presented the young creative with The Queen Elizabeth II Award for British Design. The award was designed by Angela Kelly, the Queen's personal advisor who has been dressing her for the past 26 years. The award is presented to one British designer annually, who boasts incredible talent, in addition to services to the community and sustainable practices.
It seems Quinn fits the bill perfectly. He founded his namesake brand just two years ago, following his graduation from Central Saint Martins' Fashion MA course. Chosen as NEWGEN's One-to-Watch, this marks Quinn's first-ever fashion show on the official London Fashion Week calendar. Having interned for Christian Dior and Richard James, he's since built a reputation for his brand's embrace of mixing prints and figure-flattering silhouettes.
Who knows, maybe we'll see the Queen wearing one of Quinn's floral designs in the near future.