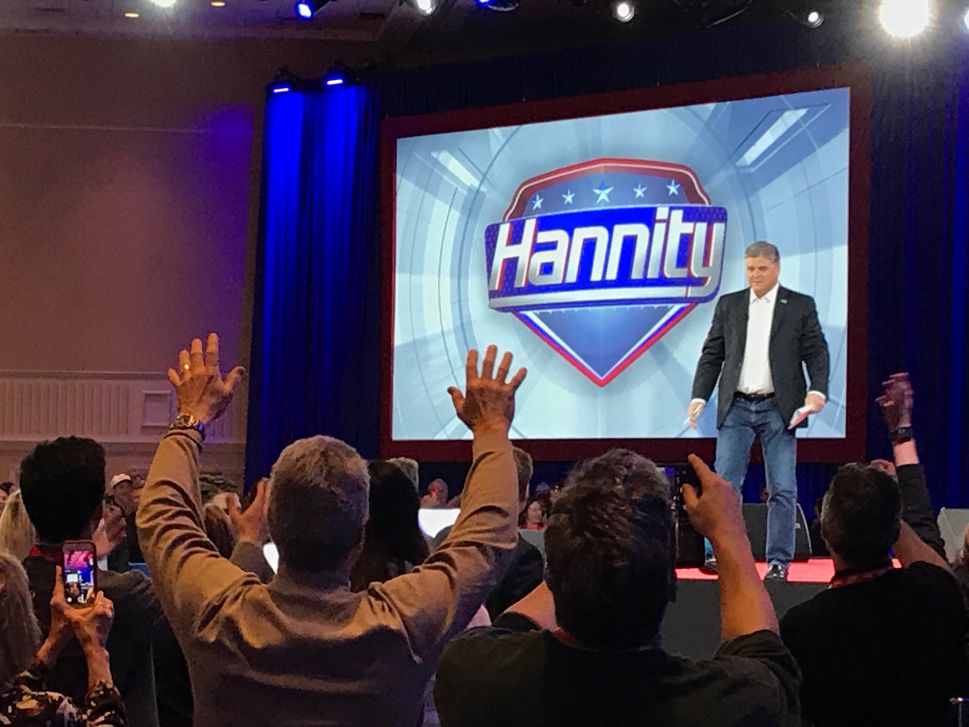 Within five minutes of checking into the Conservative Political Action Conference (CPAC), I locked eyes with Sheriff David Clarke and wandered into a breakout session called "Do You Trust the Media?"
"Instead of complaining about the fake news, you can take the media into your hand as a citizen journalist," Campus Reform editor-in-chief Lawrence Jones told a room full of college Republicans, several of whom eyed my media badge.
"Technology has changed in America. Your phone is your greatest weapon," added Jones.
After heading a branch of Barack Obama's 2008 campaign in Texas, Jones became disillusioned by the former president and went to work with Project Veritas—the rightwing attack organization funded by billionaire Trump supporter Robert Mercer and a Koch-affiliated donor network. Now, at just 25, he's a Fox News regular who mobilizes conservatives on college campuses.
"For so long, the media has had the upper-hand," he teased, before outlining how guerrilla journalism is shaping modern media.
As soon as the talk ended, young Republicans crowded him for selfies.
Although Wednesday's CPAC kickoff wasn't heavily promoted by the organization—the conference started officially this morning—it featured events courting the next generation of conservative leaders. But rather than lecture on the upsides of laissez-faire economics, CPAC planners drew on the cult of celebrity. As NRA TV, Patriot on Sirius and The Daily Caller set up outposts at CPAC's "media row," rightwing celebrities buzzed throughout the Gaylord Hotel.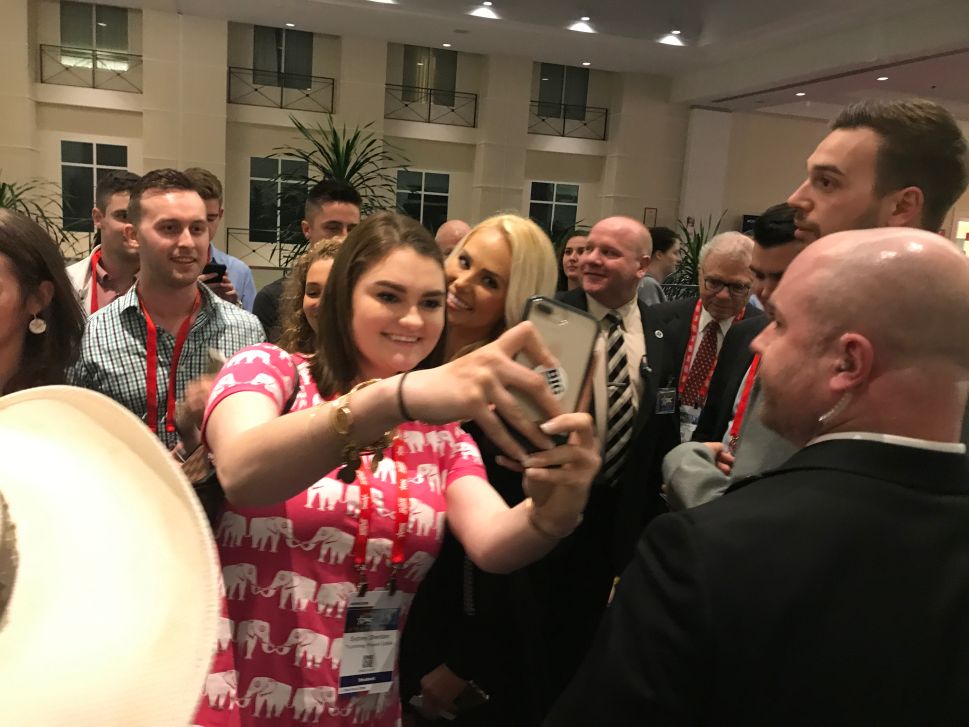 Do the ancient scribblings of William F. Buckley Jr. serve any purpose when the alternative is crabcake dipping sauce alongside libertarian columnist Ben Shapiro?
Or a live tapping of Fox News' Hannity?
"Anyone [here] who watches the shithole fake news network CNN?" Hannity jeered, the same hour CNN held a town hall on gun violence and school shootings.
To laughter from conservatives, the television personality chucked footballs into the crowd and dived into his conspiracy-hyped opening monologue perfected this year featuring the catchphrases "Deep State leaks," "breaking news," "DOJ," "Clinton-bought-and-paid for," "phony Russian information," "fake news narrative," "dirty dossier," "Fushion GPS," and "Tick tock, tick tock." Though the cameras showed the first few rows, most of the conference room was empty.
"If we didn't have Donald Trump's Twitter feed and Sean Hannity, Hillary Clinton would be president," Hannity's guest Sebastian Gorka, a former aide to President Donald Trump who was previously wanted in Hungary for gun charges, told the audience.
More footballs were thrown.
Fox News contributor Tomi Lahren posed for selfies.
The college Republican in front of me wearing a Trump hat poured himself Chardonnay.