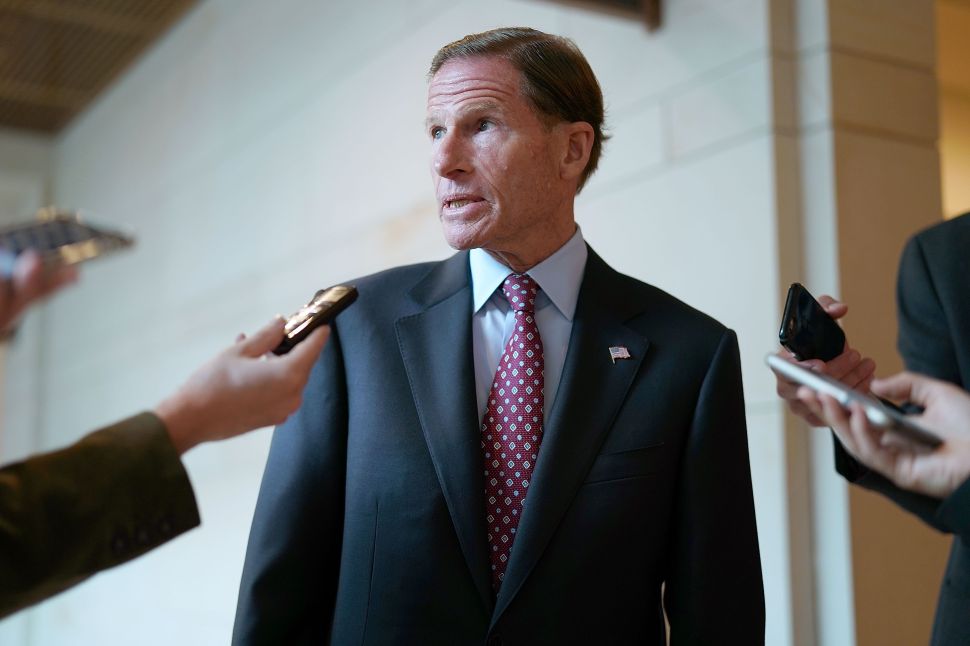 Self-driving cars are in neutral thanks to congressional gridlock.
Legislation to remove regulatory obstacles in driverless car development is stalling in the Senate. The bipartisan AV Start Act would allow developers to test and market autonomous vehicles immediately—even though detailed federal safety regulations will take years to write.
The bill would also block states from adopting safety regulations more stringent than the federal standard (once that standard is adopted).
This vague wording hasn't stopped the AV Start Act from passing in the House and getting approved by the Senate Commerce Committee. The Trump administration also supports the legislation.
But now that the full Senate has gotten a look at the bill, more questions have emerged.
Most of the concerns have to do with safety. During road tests last year, both GM and Waymo vehicles disengaged, meaning the autonomous technology failed and humans had to take over vehicle operation.
Doing this during a test drive is bad enough. On a busy road, it could be catastrophic.
As such, three Democratic Senators—Connecticut's Richard Blumenthal, California's Dianne Feinstein and Massachusetts' Ed Markey—have placed holds on the legislation. Each of them wants to see major changes to the bill before it comes to a floor vote.
According to The Wall Street Journal, Markey is advocating for a stricter standard on preventing cyber attacks and protecting consumer privacy.
Blumenthal wants the AV Start Act to provide more safety protections for drivers, passengers and pedestrians.
"Senator Blumenthal was and remains strongly in favor of safeguards that make sure a human operator can take manual control of an autonomous vehicle in the event of an emergency," a spokesperson told Observer. "He is also generally focused on ensuring safety and making sure AVs are introduced in a manner deserving of consumer and public trust."
Feinstein's precise issues with the bill weren't immediately clear, but it would have an outsized impact on her state.
California has become the main testing ground for driverless cars. Many manufacturers are based in Silicon Valley, and the Golden State sets out strict public disclosure rules for automakers. The state also requires each autonomous vehicle to have a backup human driver.
But these stringent state regulations would be null and void if the looser federal standard passes.
And it's not just lawmakers who have issues with that.
Today, the nonprofit progressive group Consumer Watchdog sent an open letter imploring the Senate to block the AV Start bill until the disengagement statistics improve.
"It would be a great threat to the public for the Senate to authorize the deployment of robot cars without protections requiring certification of the vehicles when testing shows the state of the technology imperils the public if a human driver cannot take over the car," the letter read.
There's no word yet on when the AV Start legislation will head to the Senate floor.