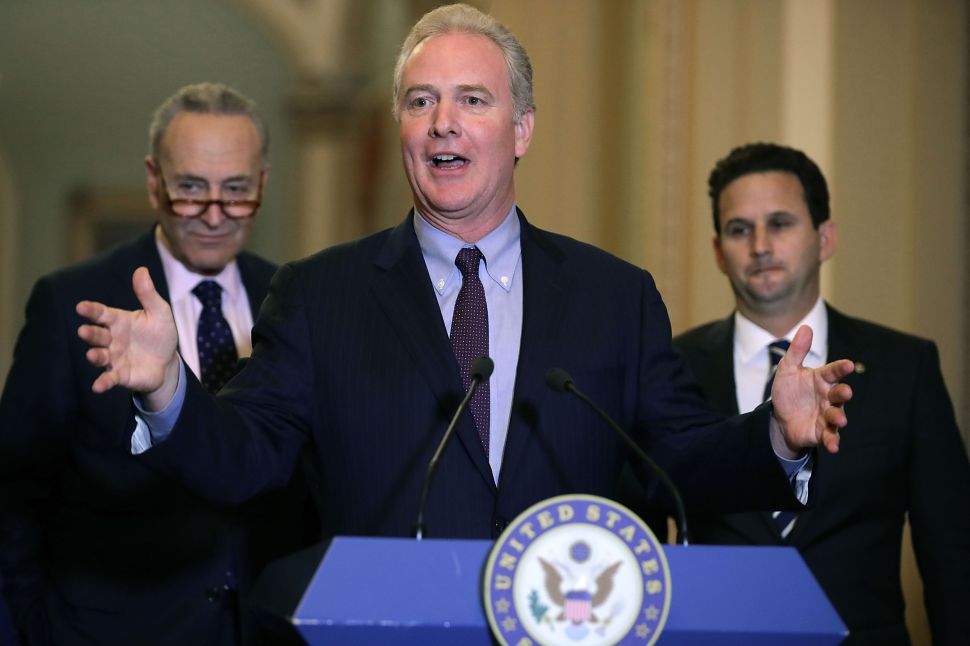 Two senators are pushing for bipartisan legislation meant to deter Russian disinformation campaigns.
Senators Marco Rubio (R-Fl.) and Chris Van Hollen (D-Md.) introduced the Defending Elections from Threats by Establishing Redlines (DETER) Act last month. The DETER Act requires the Director of National Intelligence to issue a report to Congress one month after every election to determine whether foreign agents altered the outcome—and promises immediate sanctions against hostile actors.
"We've really just begun to try to build momentum," Van Hollen told Observer. "Because this bill says that if Russians are caught interfering in our future elections, they will face severe penalties. It avoids some of the other politics of the ongoing discussion."
The "other politics" could easily refer to President Donald Trump's denial that Russia's efforts tipped the election in his favor.
Republican lawmakers—particularly Congressmen Matt Gaetz (R-Fla.) and Devin Nunes (R-Calif.)—have publicly courted the president's approval by discrediting Special Counsel Robert Mueller's investigation into collusion between the Trump campaign and Russia. When viewed through the lens of the 2016 election, issues of national security become partisan footballs.
"We'll be working to try to get other senators on in bipartisan pairs," added the senator.
Expected to be presented before the Senate Banking Committee when the Senate reconvenes next week, the DETER Act comes ahead of this year's midterm elections.
CIA Director Mike Pompeo, National Intelligence Director Dan Coates and FBI Director Christopher Wray all warned the Senate Intelligence Committee last week that Moscow plans to target the 2018 midterms—suspicions reaffirmed by the Justice Department's indictment of 13 Russian nationals charged with conspiracy to defraud the United States several days later.
"The defendants allegedly engaged in information warfare against the United States with the stated goal of spreading distrust toward the candidates and the political system," Deputy Attorney General Rod Rosenstein told reporters on Friday.
"The Mueller indictments make it crystal clear the Russians messed around in our elections in 2016. But this legislation is focused on the predictions from top Trump national security officials that they will interfere in 2018," explained Van Hollen. "It's hard for anybody to justify doing nothing in the face of threats to our democratic process. I don't know how anybody can sit back in the face of these warnings and do nothing. [This] should be a bipartisan priority."
If the DETER Act passes, the Director of National Intelligence will use the following criteria to evaluate disinformation efforts:
Outright tampering through cyber-attacks, change tallies or voter registration.
The purchasing of online ads by a foreign government or agents of a foreign government.
A significant amount of false information pushed through social media and other forms of communication.
Should Russia, or any foreign power, engage in this behavior, automatic sanctions will be imposed—in contrast to the sanctions against Russia approved by Congress last July, but struck down by the White House in January.
"The whole idea of deterrence is to make it very clear that if you are caught interfering in our elections, there will be tough penalties," said Van Hollen. "It needs to be automatic if the trip wires are caught. And that is what this legislation does—it would create automatic sanctions if the intelligence community determined the Russians had interfered in our election."