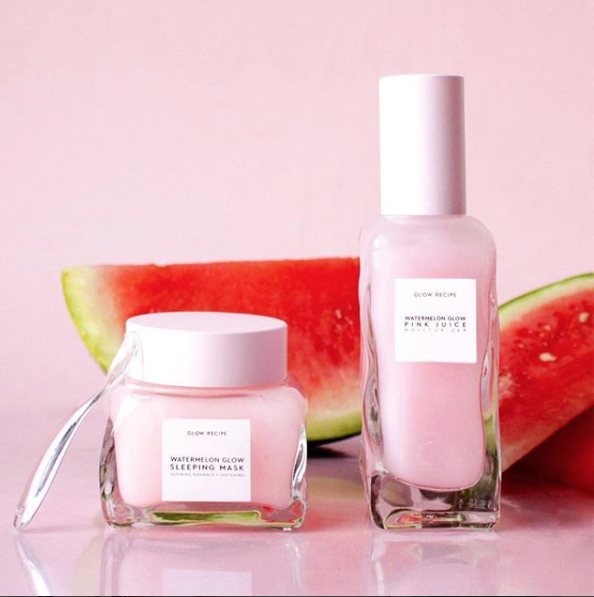 Sephora's 2017 bestsellers were all big names in beauty: Rihanna's Fenty Beauty lip gloss topped the list, followed by Urban Decay's YouTube tutorial favorite, the Naked palette. But one surprising product also made the list: the Korean beauty brand Glow Recipe's Watermelon Glow Sleeping Mask, which boasts more than 550 user reviews and 80,000 "loves" since launching in May 2017.
The reviews promise "luminous skin" that's "baby soft," and they're not wrong. The heavy formula goes on like a particularly thick moisturizer, but quickly absorbs into the skin, leaving users looking refreshed and moisturized, but never oily. It can be applied after other serums and moisturizers, locking them in for the night.
Now, the brand is introducing a daytime version of their bedtime routine favorite, Watermelon Glow Pink Juice Moisturizer. Their latest creation is similarly hydrating but significantly lighter than the mask. It's also equally as popular as its predecessor. During its presale, Pink Juice sold out in two hours; during the actual launch, the product was entirely snapped up in one hour.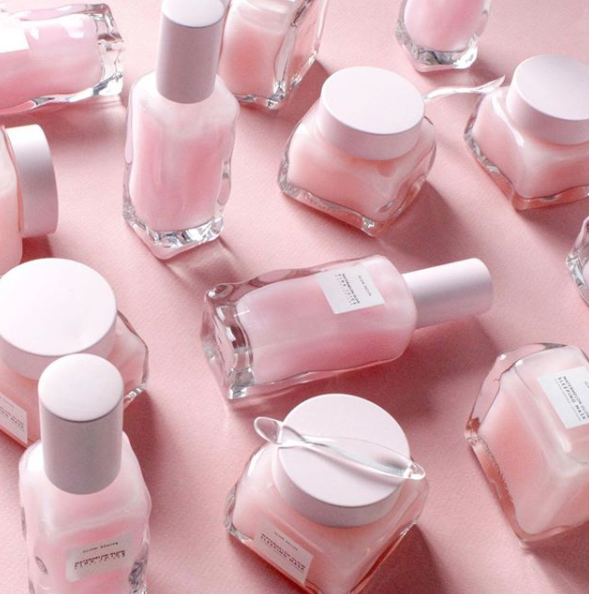 Co-founders Sarah Lee and Christine Chang, who previously worked together in marketing at L'Oreal, grew up using watermelon to soothe their skin in the summertime. Their grandmothers would rub watermelon rind on their skin to cool heat rash and calm their skin after a day in the sun. Their products calm red skin in a similar manner, using a vegan formula with plant-based amino acids and hyaluronic acid.
And like all K-beauty products, there's a dose of kitsch that comes with the ingredients. The hue is naturally millennial pink and the bottles smell just like a fresh watermelon, infusing a bite of summertime into your winter skincare routine.