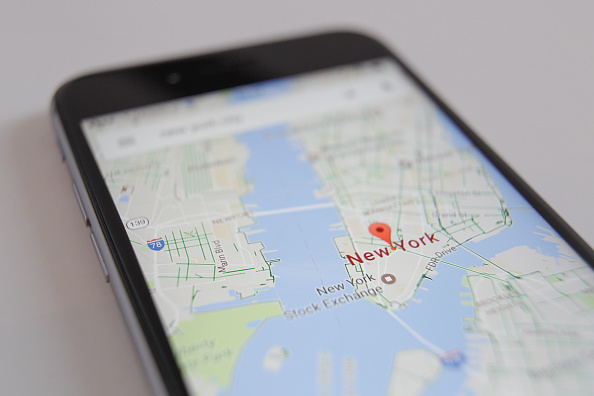 Despite a rivalry between New York City and California in the world of technology, Reps. Ro Khanna (D-Calif.) and Joseph Crowley (D-Queens/Bronx) have joined forces to share best practices for expanding high-tech sectors.
Last October, Google (GOOGL) launched Grow with Google, a $1 billion nonprofit partnership program that aims to bring about professional opportunities for Americans in the digital economy.
As part of the initiative, Google.org, Google's charitable arm, allocated $10 million in grants for a workforce development initiative with Goodwill Industries, including $300,000 for efforts with the Astoria-based Goodwill Industries of Greater New York and Northern New Jersey.
On Monday morning, Crowley, Khanna, Rep. Carolyn Maloney (D-Manhattan) and Google officials led a tech skills training session at the Astoria headquarters.
Recently, New York City has taken steps to match Silicon Valley.
Last month, the city was one of 20 cities Amazon named as finalists for the site of its second headquarters. And in September 2017, the city formally opened the Cornell Tech campus on Roosevelt Island.
"I don't think there's a rivalry as much as we think. This is a big enough country that we can have multiple areas of interest when it comes to tech," Crowley told Observer following the training session on Monday morning. "For instance, we have the Coalition for Queens right here trying to designate a certain area here in Queens as a technology advancement area. And so we're looking at Silicon Valley—what can we learn from what they've done, past success and how we can help to apply it."
Indeed, Crowley, who is also the House Democratic Caucus chairman, said he and Khanna have been talking, describing him as "one of the tech guys in Congress today."
He believes Khanna's visit in Queens to see "some of the innovative things that we're doing here" will help him when he heads back to Congress. And he pointed to Queens' diversity and the low cost of square footage.
"In terms of what's happened out West, we know what we have here in Queens," Crowley continued. "We have the workforce. We have the schools. We have, most important, we have the greatest resource and that's the people with the intellect and the ability to help in the tech world."
Khanna, whose district includes Silicon Valley, said it was a "big deal" in his district when Google announced the initiative.
"Silicon Valley is looking to expand into other areas because there is a housing shortage there," he told Observer. "Prices are going up. They don't have enough talented workers in the Valley. So what they wanna see is regions like Queens that are committed to workforce development, that are committed to helping people get tech skills and frankly, it needs good leadership."
He said Crowley has embraced technology and wants to turn the borough into an area that "facilitates technology and encourages that investment."
"I mean, we have members of Congress like that all over the country, who are helping build their regions into tech centers," Khanna continued. "You will see tech going [to] many more places around the country."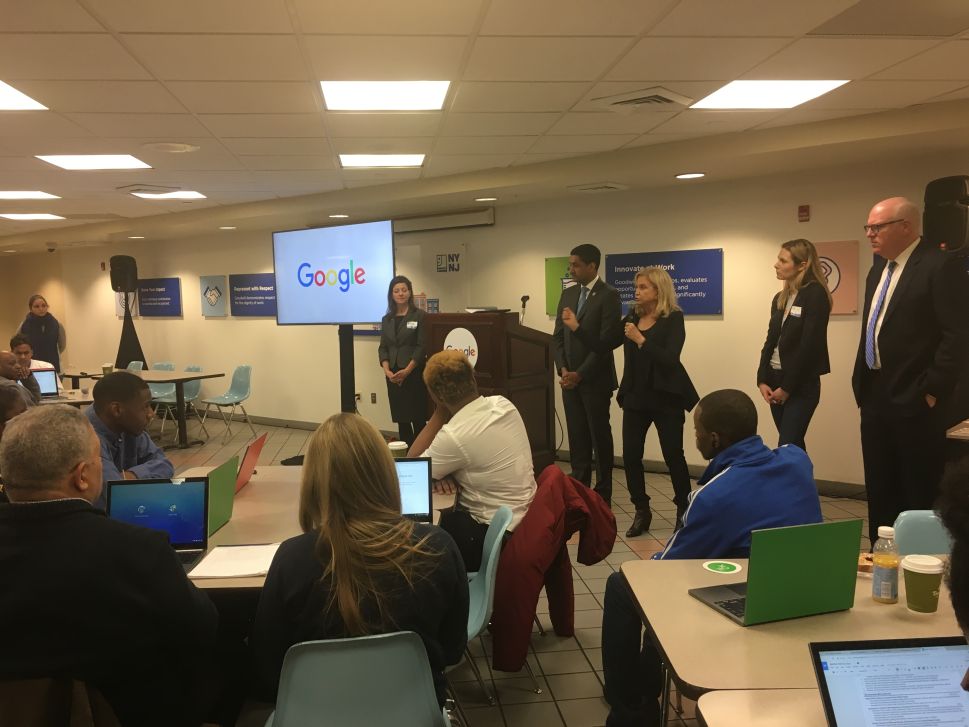 Carley Graham Garcia, head of external affairs at Google New York City, told Observer that Crowley is focused on Queens and helping New Yorkers acquire the skills necessary to compete for jobs locally, as well as be equipped for new jobs that will exist in the future.
"New York is definitely starting to catch up, and I think one of the focus areas of mine and also this initiative is to make sure that New Yorkers are learning the skills to be really competitive in the future with Silicon Valley," Garcia said.
Google is providing 1,000 staff volunteers to conduct digital skills training sessions throughout the country. Google.org's grant to Goodwill will support 125 Goodwills across the country over the next three years as well as offer training to 1.2 million people.
Garcia's hope is for more New Yorkers to remain in the Big Apple.
"We would like for people to stay here—have the skills that they need to be able to grow businesses, start businesses, work in this new economy that we're all living in that uses digital and technology in such robust ways—to stay in New York, to grow their careers in New York and to actually begin businesses in New York," Garcia continued.
During the training session, Maloney noted that the economic crisis in 2008 "scared us to death" and that the city's revenue fell dramatically. As a result, she explained, the city had to work to diversify its economy.
"We have become the high-tech center of the East Coast, which is very important," she said. "Nothing like the West Coast, where it started, but it's very important that we carved out that niche of job opportunity."