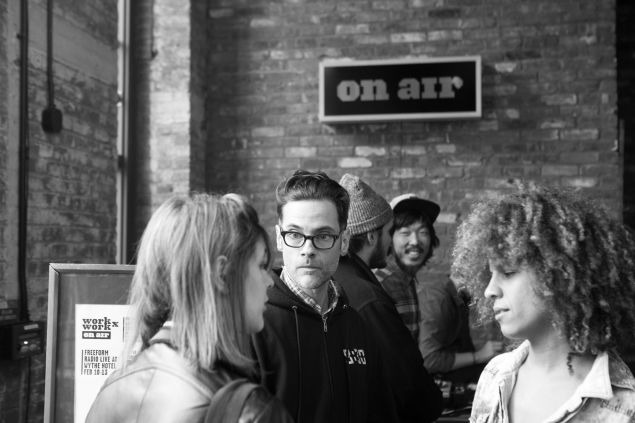 When it comes to finding new forms of creative expression, there's certainly something in the air these days. Or, more specifically on the air. Over the past decade, podcasting—once a niche and nerdy enterprise—has evolved into a mainstream media megalith generating an estimated $200 million in ad revenue annually. So perhaps there's no better time for the launch of a new podcast and audio festival, On Air Fest, that explores the fertile landscape of sound in mass culture today. The three-day event debuts at Brooklyn's Wythe Hotel on March 1 and foregrounds the importance of creativity in this rapidly developing field with a slew of art and design-centric programming, site-specific performances and artistic collaborations, and input from major artists working across disciplines.
"If you're an artist, a storyteller or a publisher, you should be looking closely at audio right now," Scott Newman, founder and creative director of Work x Work—the production team behind On Air Fest—told Observer. "It's intimate, emotionally-driven and insanely rich with creative possibilities." Indeed, the event started as a four-day pop-up radio lounge last February, when it was known as Work x Work On Air. But its success—and listeners' demands for more content—prompted Newman and his team to reconstitute the event as a festival, which adds a bit of professional heft to what is sometimes a nebulous field of creative production.
Yet it's the sheer diversity of creative expression is at the heart of the festival's programming. Sessions range from Friday's audio-visual portraits exploring personal identity by Bee Walker and Rog Walker, the creative duo behind Paper Monday, to a panel discussion on creating iconic album covers led by Surface Magazine's senior designer Simonetta Nieto on Saturday.
On Air Fest also looks to audio creativity as a tool for social change, as evidenced by a discussion slated for Sunday between visual artist Laurie Anderson and Debbie Millman, host of Design Matters. "One of the most important projects I've been working on is the branding for The Federation, which was started by Laurie Anderson and others in an effort create equality and justice via the arts," Millman told Observer. Also on deck during the festival is a conversation with artist Aman Mojadidi, hosted by Hrag Vartanian, co-founder of Hyperallergic and Wythe Hotel curator Kimia Kline, about the artist's on-site interactive phone booth installation in which visitors can pick up the receiver and listen to stories from the city's immigrants offering an oral history of their personal journey.
"I first learned about Aman's socially-engaged project last summer when it was on view in Times Square and immediately thought how poignant it would be in a hotel context," said Kline. "Hotels are inherently international spaces, with people coming and going constantly, mirroring the migratory aspect of the work. The storytelling and sound-based focus of On Air Fest made this installation a perfect fit for us and offers our guests and festival visitors an intimate catalog of the migration stories from our city."
In a further show of commitment to New York's deeply rooted and diverse creative scene, the festival also named Brooklyn-based trans artist and amateur boxer Nola Hanson as the recipient of their Acast Audio Artist-in-Residence award. As part of the accolade, they will premiere their new interdisciplinary work, "Drill Meditations," on Saturday, March 3.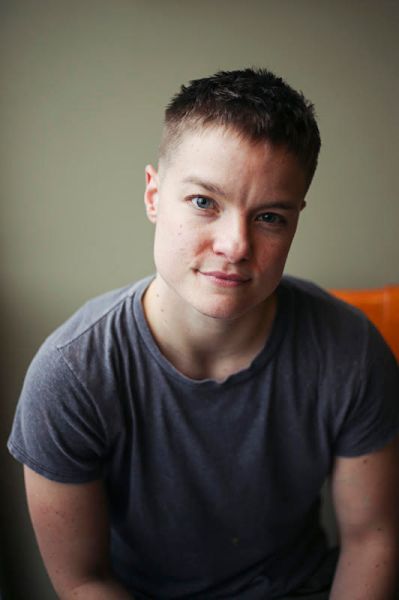 Drawing from drill music and post-minimalist scores, and blending high-impact athleticism with meditative martial arts moves like those of tai chi, the performance underscores Hanson's interest in both boxing and Buddhism. Beyond providing the audience with a more complex understanding of drill music, the performance reveals a creative synergy between body and mind, perhaps getting to the crux of why sound—as a wave force that is both widely shared but always internalized—is such a potent creative catalyst.
"We're interested in fueling the heart in the same ways that music inspires the soul," Newman said. "We're bringing together people who want to take the medium to new places: artists, musicians, podcasters, storytellers and the next generation of creators who refuse to be categorized."