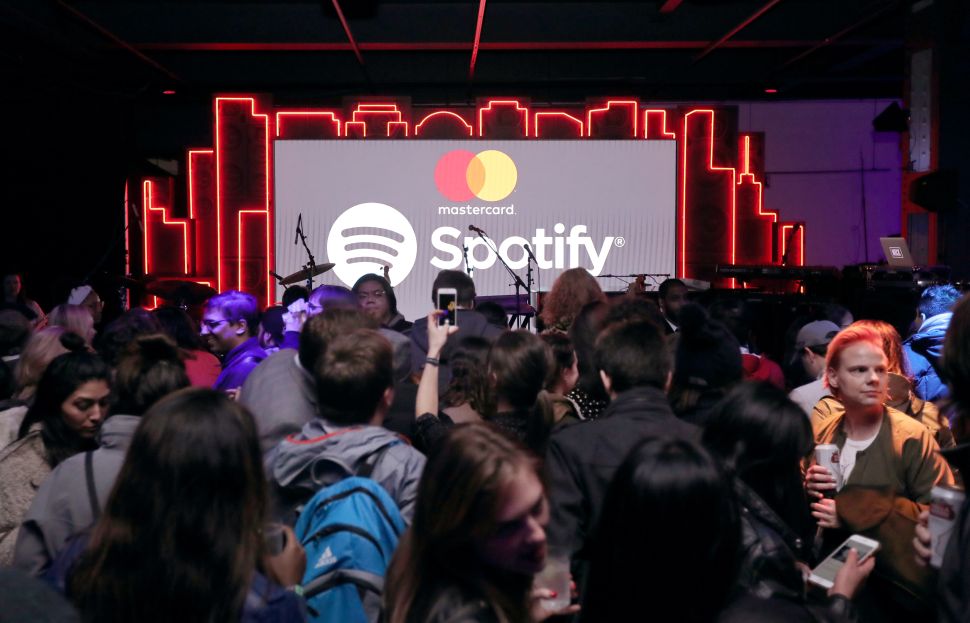 Music streaming giant Spotify officially went public on the New York Stock Exchange in a direct listing worth up to $1 billion, the company filed with the U.S. Securities and Exchange Commission on Wednesday.
Spotify stocks will be traded under ticker symbol "SPOT."
The filing made Spotify the first mainstream tech company to issue stocks through direct listing without hiring investment banks as underwriters.
Bypassing underwriters can save a company of Spotify's size tens of million of dollars in fees. The company's existing shareholders also won't worry about their shares being diluted due to newly issued stocks.
However, a major risk of the approach, IPO experts told Observer last month, is a highly unpredictable valuation of company stocks, because valuation for private companies is a rather arbitrary decision among a small circle of investors.
Spotify is well aware of the risk and predicts that share prices may rise and fall dramatically in the beginning.
"An active, liquid, and orderly trading market for our ordinary shares may not initially develop or be sustained, which could significantly depress the public price of our ordinary shares and/or result in significant volatility, which could affect your ability to sell your ordinary shares," the company warned investors in the SEC filing.
China's internet titan Tencent (owner of WeChat), which owns 7.5 percent of Spotify, won't be able to trade Spotify stocks until 202o due to a special agreement.