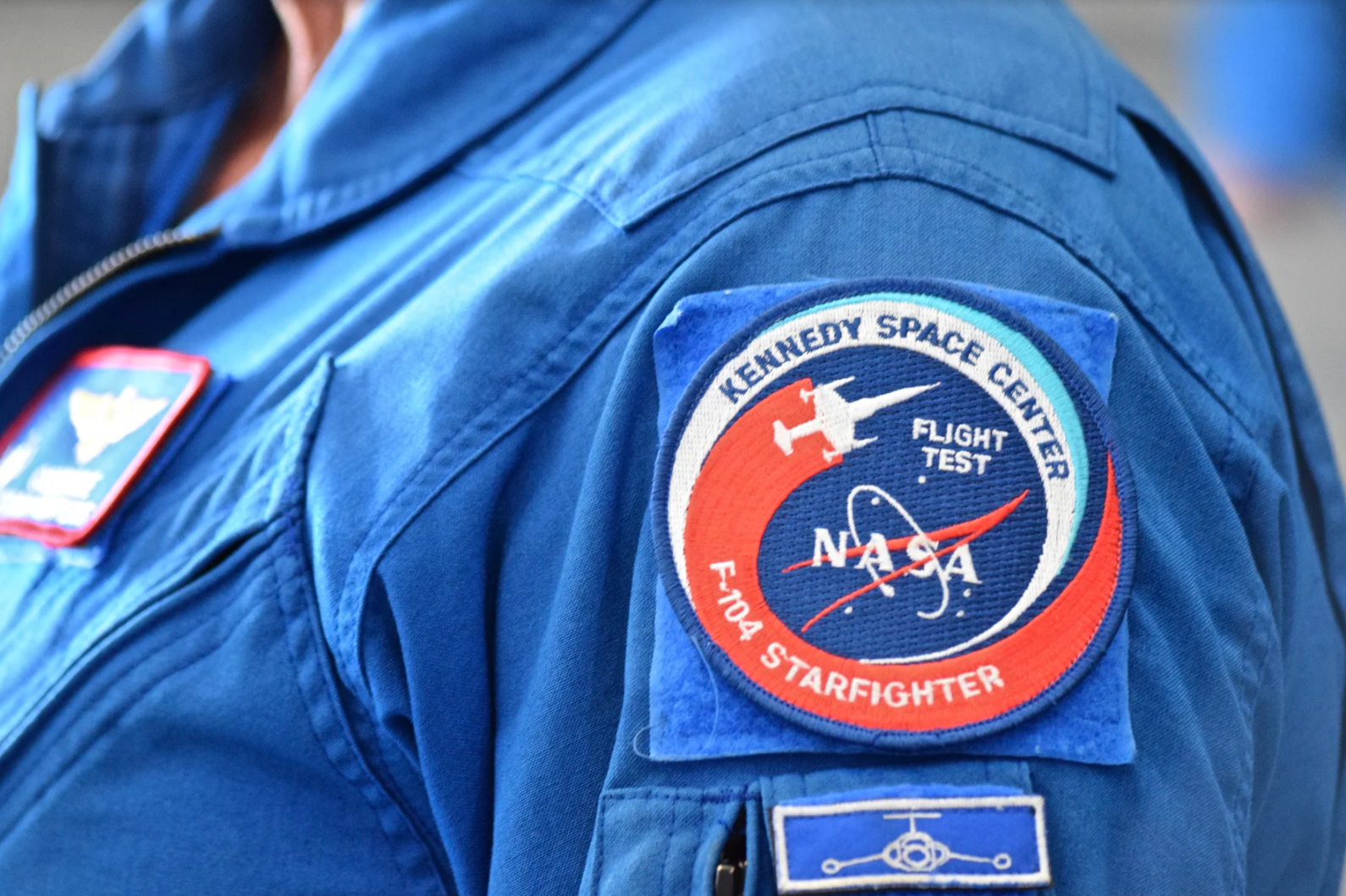 As NASA and its commercial partners are preparing to soon support the first crewed missions to take flight from Florida since 2011, private companies like the Starfighters are anticipating that a new wave of public interest in spaceflight will follow. Originally an aerobatic airshow team with over 500 performances under their belt, the Starfighters are lobbying to become the first certified astronaut training fleet endorsed by NASA to prepare both private pilot and non-pilot citizens for the rigors of space travel.
Aerospace companies like Blue Origin, SpaceX, Boeing and Virgin Galactic are all expecting to send both space tourists and federal astronauts above the 100 km boundary of space, called the Kármán line, by years end. Without a clear mandate of how to train astronauts not employed by NASA or other government-run space agencies, Starfighter founder and CEO Rick Svetkoff proposed that his fleet of four F-104 supersonic jets capable of flying mach 2.0, or 1500 mph, be the first official space support vehicles tasked to train private astronauts. Svetkoff's team is hopeful their application for certification will pass by year's end.
Svetkoff told Observer, "There's no astronaut that has ever been to space that has not been in a high performance aircraft for NASA. The only people who have been left out of this program are the potential civilian astronauts that will eventually get the chance to go suborbital. There's no training program for that, and we think we fit that element. That's what we're striving for."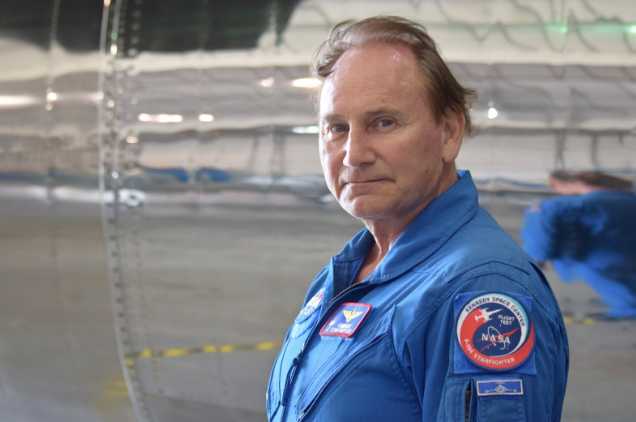 Currently the Starfighters are only certified to train those already holding a pilot's license, but they expect to soon work with non-pilot astronauts that may fly inside Blue Origin's New Shepard, SpaceX's Crew Dragon, or Boeing's Starliner Capsule. Svetkoff says, "The last thing you'd want to do is see yourself climb onto a rocket with the expectation it's going to be so cool to go to space, and then to be sick all the way. You can train yourself for that."
The Starfighters have held a permanent space act agreement with NASA since 2009, which grants permanent residence inside Florida's Kennedy Space Center for Svetkoff and his fleet. It's a big sign of trust from NASA, who permit the Starfighters' jets to takeoff and land on the same historic runway in Florida's Kennedy Space Center that the Space Shuttles used to return from space from.
Rick Svetkoff is a former naval aviator and NASA astronaut hopeful who had his dreams of flying to orbit in the Space Shuttle dashed when the Challenger tragedy occurred. After years as a successful commercial pilot following his service in the armed forces, Svetkoff formed an elite squadron of ace aerobatic pilots called the Starfighters in 1995. Originally, he only planned for the Starfighters to perform on the weekends so he could continue to work for the airlines.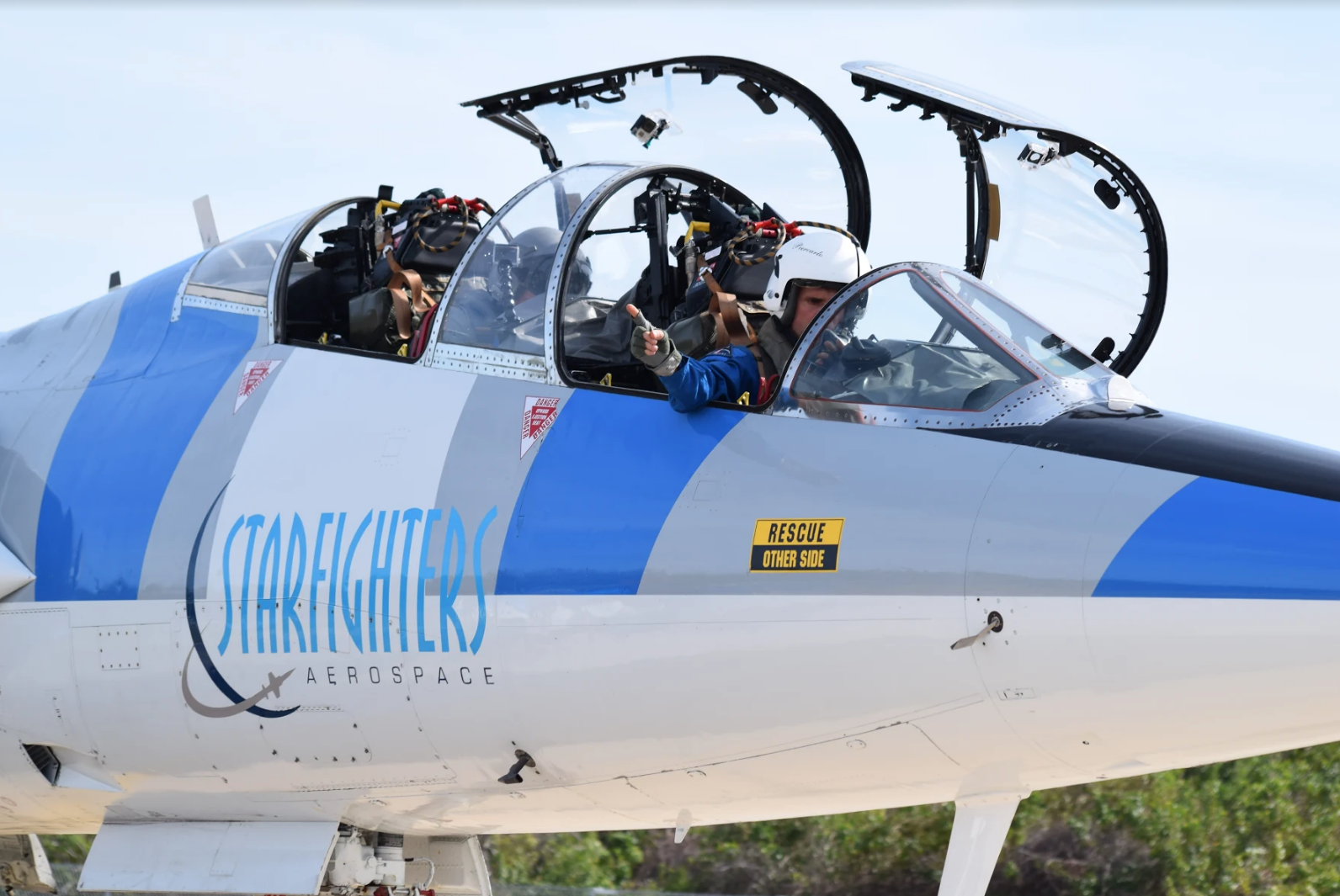 "In 2007, NASA asked us if we'd like to help with commercial space operations… It's very expensive to put pieces of hardware in a rocket and find out they don't meet the simplest of standards with G's, vibrations. We can basically do all of that with our aircraft," explains Svetkoff. Soon after being approached by NASA, Svetkoff retired from his airline work to dedicate himself to the Starfighters.
As one of the only aircraft capable of carrying an external payload while traveling mach 2, the F-104 offers NASA a unique ability launch payloads to orbit from the underbelly of the jet during flight. The stressful nature of supersonic maneuvering also helps to test if scientific tools and experiments bound for space would survive the gravitational forces experienced in getting there. In the 1960s, the F-104 jet earned its nickname "Missile with a man in it" while training Apollo astronauts Neil Armstrong and Charlie Duke, who later went on to touch the surface of the moon. "When it comes to training these people, the F-104 is able to do things that most other aircraft cannot do," added Svetkoff.
Capable of simulating the G-force experienced during lift-off, the F-104's will help train new astronauts by preparing them both mentally and physically for the extreme pressures encountered when leaving the planet. Flights cost $20,000 for about a half hour worth of airtime above Florida's Kennedy Space Center.
With private companies like Bigelow Aerospace currently developing a commercial space station, and both NASA and SpaceX posturing for a permanent residence on and around the moon, the need for private astronauts in space may greatly increase in the very near future.