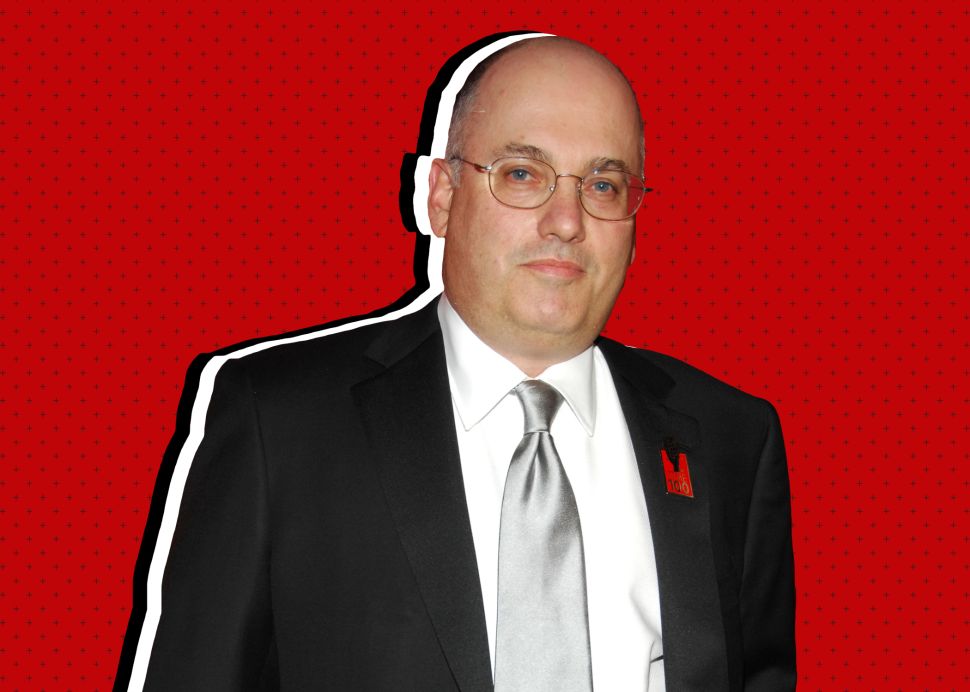 Billionaire Wall Street investor Steven Cohen's family office Point72 Asset Management is being sued by a current female executive for creating a hostile work environment for female employees and paying men more than women for same-level work, The New York Times first reported.
In a lawsuit filed in federal court in New York on Monday, Lauren Bonner, an associate director at Point72 since August 2016, accused the firm of promoting a toxic work environment, where male employees frequently make comments about women's bodies and exclude female executives from men-only meetings.
The lawsuit lists Doug Haynes, president of the company, as a defendant, and alleges that he once wrote a derogatory term on his office white board and left it there for weeks. 
A Point72 employee anonymously confirmed the incident with the Times. A few other insider sources said the company does create a difficult work environment for women.
Cohen himself wasn't accused of any sexual misconduct.
Point72 denied Bonner's allegations in a statement. The firm said it shows no interest in engaging in a media catfight and that it will handle the case in a "more appropriate venue."
Here's Point72's statement in full:
"The Firm emphatically denies these allegations and will defend itself in a more appropriate venue than the media. We stand by our record of hiring and developing women. In an industry where women are historically underrepresented, the hundreds of women at Point72 are vital members of every part of our organization. Our female investment professional workforce exceeds published industry averages—a direct result of our concerted and sustained focus on promoting diversity at Point72."
Industrywide, women make up 10 percent of the roughly 7,700 hedge fund managers in the U.S., according to a 2015 research by stock analysis firm Morningstar, the most recent data available. As in other industries, gender disparity gets even more severe at higher-level positions.
According to the Times, Point72 employs about 1,000 people. At managing director level, only three percent are women, the lawsuit claims. Of the 125 portfolio managers, who directly handle the firm's investments, only one is female.
Bonner works on Point72's recruitment analytics team and supervises 14 people. She previously worked at Bridgewater, the largest hedge fund firm in the country. In the lawsuit, Bonner alleges that her male coworkers with a similar level of responsibilities are paid at least twice as much as her.
Bonner's lawyer said in a statement that the case "exposes the structural sexism at Point72."
But Point72 isn't a stereotypical Wall Street firm that's blind to gender diversity. In fact, it is something that the company is strongly mindful about, at least on a PR level.
In 2017, Point72 introduced a scholarship program for female college students to encourage them to pursue a career at the company after graduation. The inaugural program awarded two University of Chicago undergraduates $20,000 each to cover their tuition.
The company has also publicly encouraged women to apply for Point72 Academy, a training program for entry-level analysts, where historically 70 percent of the applicants have been men.