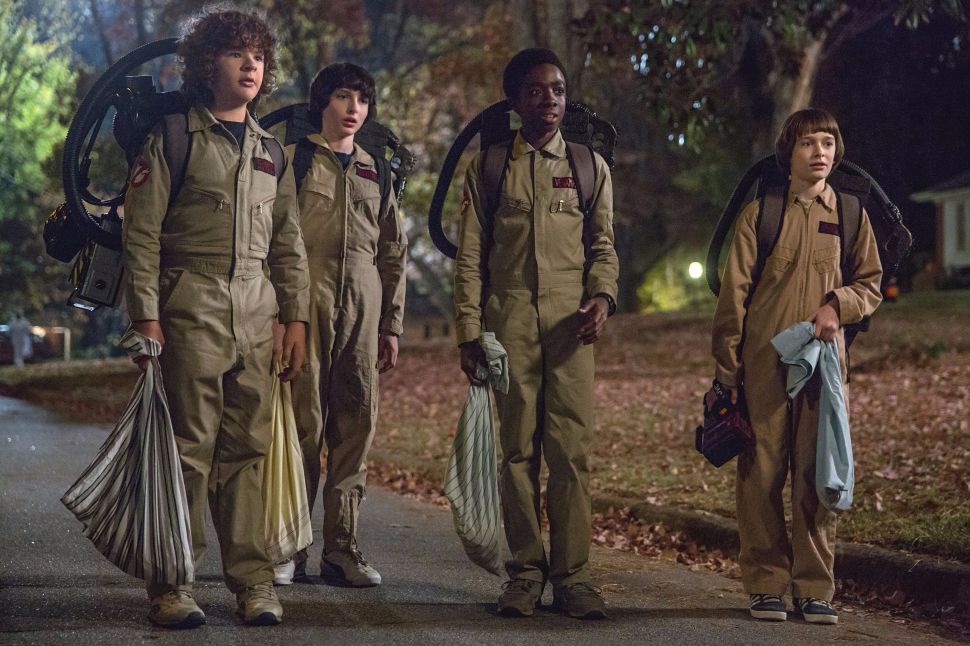 Ever wonder what the most popular streaming shows of all time are? Well, you're not alone.
Given how tightly under wraps digital streaming services keep viewership numbers, fans must resort to third-party calculations to get a good idea of what's hot and what's not.
Luckily, Parrot Analytics tracks video streaming, social media activity, photo sharing, blogging, fan and critic rating platforms and other consumer demand sources to put together a composite of viewership and growth—a metric they have coined as "Demand Expressions"—for popular streamers such as Hulu, Netflix and Amazon Prime Video.
It may not surprise you that the company's most recent findings anoint Netflix's Stranger Things as the most popular streaming show in the world.
Parrot Analytics consulted its global TV demand dataset, which is comprised of 3.3 trillion data points across 100-plus countries to study trends in 10 markets (Australia, Brazil, Canada, France, Germany, Japan, Mexico, Spain, United Kingdom and the United States). The service found that in the U.S., Netflix accounted for more than 70 percent of the total demand for digital original series. Amazon Prime Video, Hulu and other platforms accounted for around 10 percent each.
Globally, Stranger Things led all streaming series in demand in every market, except Australia where Netflix's 13 Reasons Why, headlined by Australian actress Katherine Langford, was No. 1 and Stranger Things was No. 2.
In total, Stranger Things averaged 23.4 million demand expressions across all 10 markets.
The show's immense popularity is supported by other third-party metrics, such as Nielsen's viewership data.
According to Nielsen's research, season two averaged approximately four million viewers per episode, with three million of those landing in the key 18 to 49 age demographic within the first three days of the season's release (October 27 to October 29). The season two premiere averaged a huge 15.8 million viewers with 11 million in the 18-49 demo within the first three days.
Nielsen also reports that 361,000 people finished all nine episodes of the season within the first 24 hours of its release. That's some mighty fine binging there.
Overall, Nielsen found that Stranger Things season two was averaging 8.8 million viewers per episode within one week of its release. For comparison, the midseason premiere of AMC's The Walking Dead drew 8.3 million viewers on Sunday night.
Of course, Netflix has consistently disputed the accuracy of Nielsen's viewership measurements, so Parrot Analytics' demand expressions may be a more comprehensive stat to turn to.