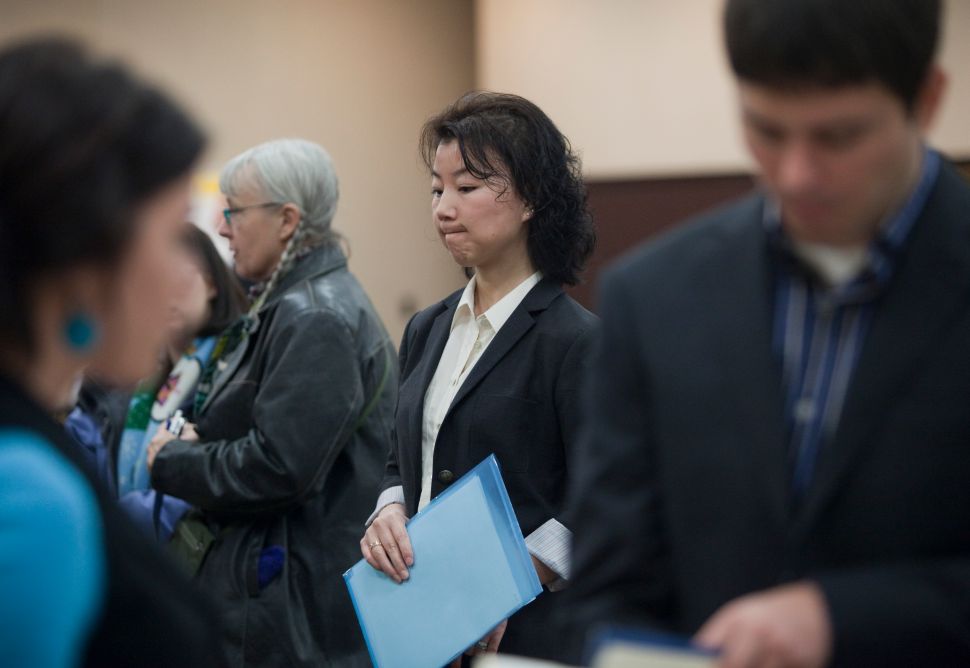 The January 2018 jobs report released by the Department of Labor on Friday morning is filled with encouraging points.
The non-farm sector added 200,000 jobs in the month, beating economists' expectation; the unemployment rate held at 4.1 percent for the fourth straight month, the lowest level since December 2000; and the average wage rose by 9 cents, or 2.9 percent, the highest growth since the recession.
However, one data point that's not as cheer-worthy is the stagnant labor force participation rate for working age population.
For all age groups, labor force participation stayed unchanged from December at 62.7 precent. For prime-age workers (between 25 and 54), participation rate slightly dropped by 0.1 percent from December to 81.8 percent.
Another worrying finding is the increasing number of marginally attached people, those outside the labor force who had not looked for jobs in the four weeks before the Labor Department survey (therefore not counted as unemployed). In January, the marginally attached population was recorded at 1.7 million. It's little changed from a year ago, but 100,000 higher than December.
Of this group, 451,000 were counted as discouraged workers in January, meaning that they simply stopped looking for jobs.
"In this climate of new job creation, this is astonishingly surprising news," Andrew Hunter, co-founder of job search engine Adzuna, told Observer.
Hunter said that employers can play an active role in preventing the discouraged worker problem from worsening.
"Backward-looking statistics show nearly a third (28.3 percent) of these marginally attached Americans are now aged over 55. Fears of gender, age or race discrimination are rife within this group," he said. "In terms of a solution, the onus is on employers now more than ever to think outside the box to help bridge the gap."
"If employers shift thinking to focus on the value someone can add to an organization, they might be just as surprised by how may of these lost candidates could be drawn back into the job market," he added.