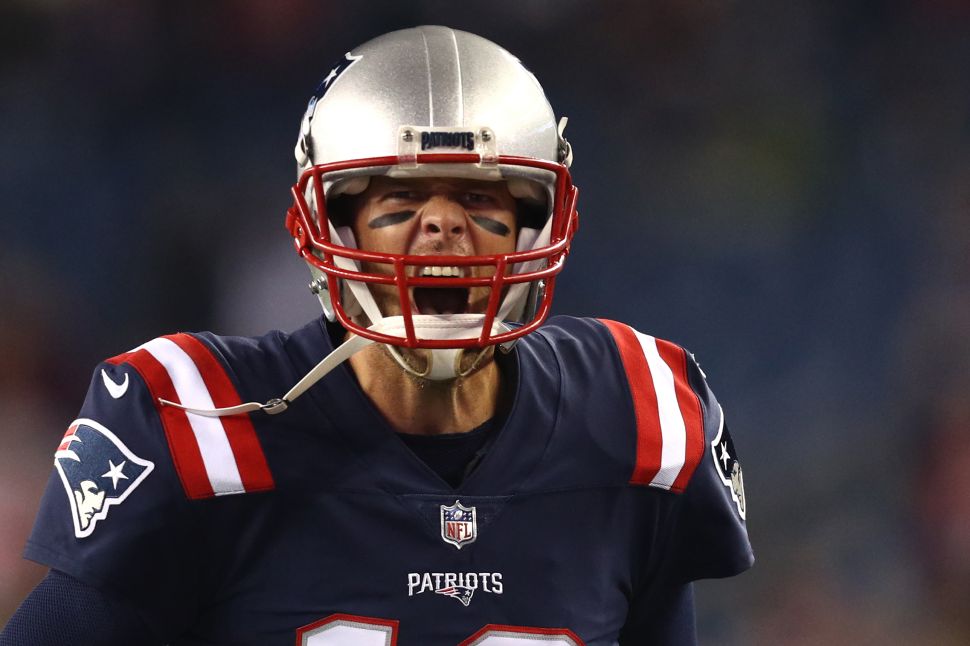 The Super Bowl advertisement is a time-honored tradition that sees the biggest brands put their best foot forward in front of 100 million-plus potential consumers.
But as the viewing habits of audiences continue to change and the new economic realities of today's television landscape shape business practices, does the costly investment still make sense?
We're talking about max dollars for time that can be missed with a quick bathroom break. Is the Super Bowl ad still the pinnacle of consumer engagement or is it an overly expensive relic in a new age of television and brand consumption?
In 2015, NBC charged advertisers $4.5 million for a 30-second spot. This year, the network is reportedly charging $5 million. But in that two-year gap, NFL viewership declined eight percent and nine percent, respectively. In terms of minutes viewed, the 2017 season saw its lowest output since 2009.
Pro football still routinely wins its timeslot, but how can the network realistically charge more for fewer eyeballs?
"The Super Bowl spot remains one of the most unique opportunities, given its scale, captive audience, halo impact and ability to fundamentally change the trajectory of a business," Jeff Nicholson, Chief Media Officer at VaynerMedia, told Observer. "The networks can get away with charging more after a down year in ratings because it's still nearly impossible to reach that many people at one time—specifically people who want to digest and discuss the ad. The benchmark for cost is not predicated on NFL ratings performance year-over-year; it is the relative value compared to the human attention landscape to be purchased, and a brand's ability to translate it to business outcomes."
Okay, so the Super Bowl is simply too big to fail.
That makes sense in today's splintered viewing world where streaming, cord cutting, SVOD services and other non-linear content delivery systems snap up attention like hungry football audiences devour hot wings. Even President Trump's State of the Union Address drew massive viewership numbers amid a presidential ratings decline. Chunk audiences are just hard to come by these days.
But how do advertisers cut through all of that clutter and convert viewers into paying customers?
More than 100 million people are expected to tune in this Sunday when Tom Brady and the New England Patriots take on Nick Foles and the Philadelphia Eagles, but a company's return on investment is no ubiquitous measurement.
"Expectations for ROI of a Super Bowl ad will vary greatly—both by the brand and its ability to convert attention into revenue," Nicholson explained. "For example, Amazon's expectations this year for its Echo campaign will have a completely different ROI expectation than 2017's 84 Lumber campaign regarding recruitment and company values. The most important thing for any brand is to measure, understand and maximize the investment they just made."
Surprisingly, product sales aren't the only way advertising companies measure its Super Bowl success.
They also look at social media buzz and fan reaction. Landing a coveted spot on a prominent media outlet's "Best Super Bowl Commercials" rankings can, in some ways, be just as valuable as a cash sale. Similar to how a Best Picture nomination at the Oscars improves the prestige of a film, simply airing a spot during the Super Bowl brings a bevy of attention from consumers.
"Of course, advertisers care about reach as well as consumer engagement," Nicholson said. "The purchase of a Super Bowl ad is not just the 15 seconds it airs, but the entire build up, halo impact of the content across all mediums and the ability of the brand to capitalize on that attention."
To that end, 2017's "Bye Bye Bye" commercial with Justin Timberlake and Christopher Walken succeeded in marrying tone and product while emerging as a commercially appealing spot. This year, the hype around the Amazon Echo commercial has been steadily building.
At the end of the day, it is the companies that are the most efficient that stand out during the Super Bowl.
"The most practical question you must ask yourself is: You have 15 seconds to speak to the entire country—was that the best use of your time?" Nicholson explained.