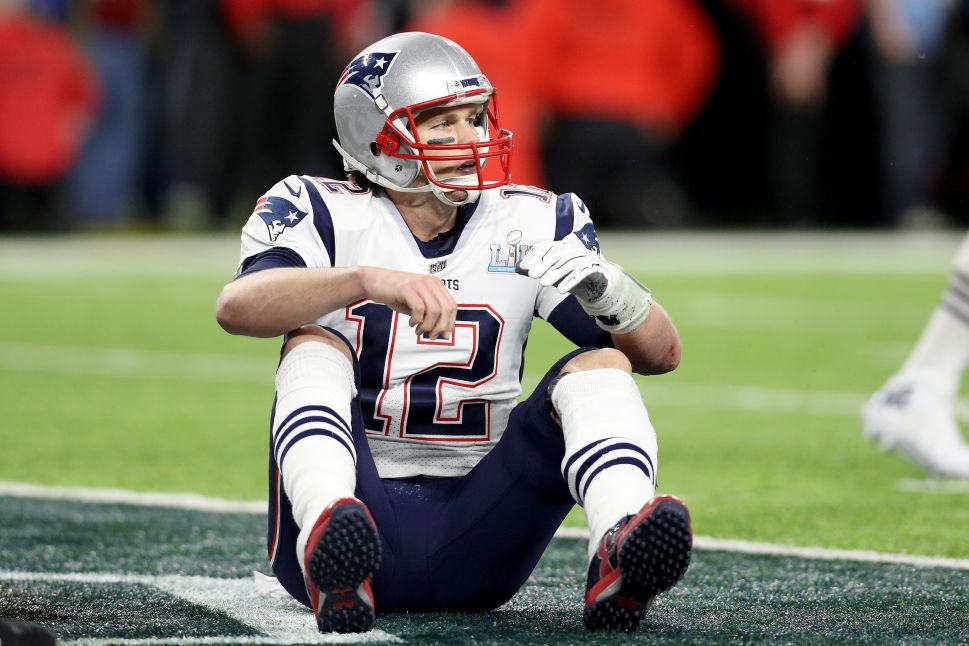 The Philadelphia Eagles' stunning 41-33 victory over the New England Patriots during Sunday night's Super Bowl LII was one of the most entertaining championship games in recent memory.
The NFL's recent two-year ratings skid has been partly attributed to a decline in the quality of play, but last night's offensive eruption set Super Bowl records including most combined total yards (1,151), most post-season passing yards (505, Tom Brady) and most points scored by a losing team (33, Patriots).
Yet despite all that, it's looking like the game garnered the lowest metered market ratings since 2010.
Early overnight numbers put Super Bowl LII at a 47.4 household rating in Nielsen's 56 metered markets, according to Programming Insider. Those numbers are subject to change throughout the day, but they equate to roughly 107 million to 110 million total viewers. It peaked with a 52.2/74 overnight rating in the fourth quarter (10 p.m. to 10:15 p.m. ET).
Update: The official numbers are in and NBC is citing a total of 106 million viewers when factoring in online viewers, which is even lower than expected based on the early numbers. The 103.4 million linear viewers marks the telecast's lowest output since 2009. It is a 7 percent drop compared to 2017.
That 47.4 rating marks a three percent dip from last year's big game and the lowest number since 2010's matchup between the New Orleans Saints and Indianapolis Colts.
The Super Bowl is America's biggest television event of the year, claiming 19 of the 20 most-watched broadcasts of all time (shout out to the series finale of M*A*S*H for that last spot). Last year's Super Bowl between the Patriots and Atlanta Falcons drew an average of 111.3 million viewers in America. The Denver Broncos-Carolina Panthers matchup the year before took in 111.9 million.
This year's AFC and NFC Championship games also saw year-over-year declines.
Overall, the 2017 regular season saw a 9.7 percent drop in ratings compared to 2016, which itself came in 8 percent lower than the year before. Despite the ratings decline, the cost of NFL broadcast rights are actually rising and the highly-coveted Super Bowl ad time continues to be a major marketing buy.