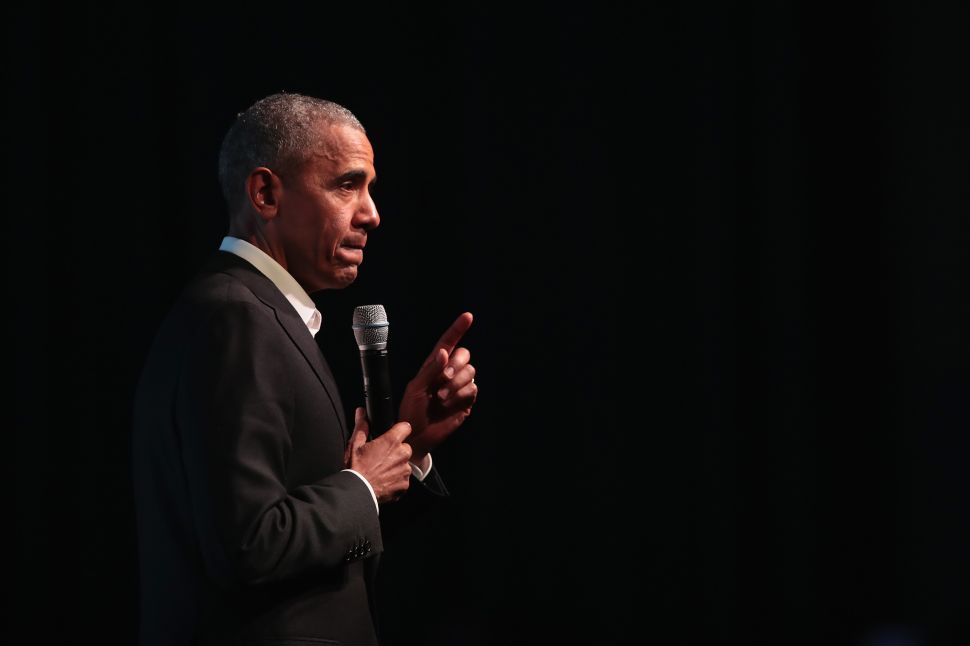 Police are investigating the origins of an envelope containing suspicious white powder sent to former President Barack Obama's Washington, D.C. office.
A spokesperson for the Metropolitan Police Department confirmed that a letter containing baby powder had been delivered to the World Wildlife Fund headquarters—the building where Obama has leased his office since leaving the White House in January 2017. The former president lives nearby with his family in the Kalorama neighborhood.
The letter had no return address but reportedly originated from Hong Kong. A hazmat team and U.S. Secret Service cleared the area by 1:15 p.m.
The incident follows two similar threats made against world leaders.
Earlier in the day, a suspicious package containing "non-harmful" powder arrived at the U.K. House of Parliament.
"The letter contained a white powder which is currently being assessed by specialists," a House of Commons spokeswoman told The Guardian. Though both the houses of Commons and Lords are in recess, the grounds are still inhabited by thousands of staff members and journalists.
The NYPD are investigating another envelope with white powder that was opened by Vanessa Trump, the daughter-in-law of President Donald Trump. After opening the envelope on Monday morning, Trump was taken to the hospital as a precaution.