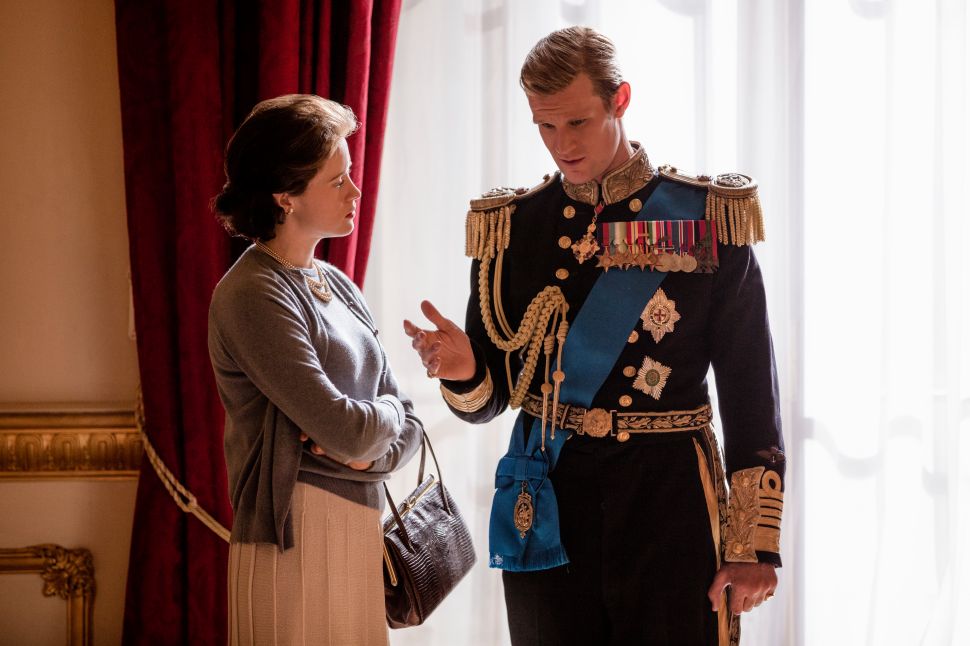 The first two seasons of The Crown cost Netflix a whopping $130 million, but it was worth it for the deep-pocketed streaming service.
Those 20 episodes received widespread critical acclaim and racked up two Golden Globe wins and three Emmy statues. Awards season buzz is crucial to Netflix's business plan, and with The Crown, the company had found an engine for its growing prestige collection.
Which is why the show's future is such a risky gamble.
Creator and showrunner Peter Morgan had always planned to portray Queen Elizabeth II at three distinct points in her life. Claire Foy handled the role to great acclaim in the show's first two seasons, and now The Crown is set to recast the major players and jump ahead in time.
Officially confirming two more seasons, Morgan told Variety that he is deep into the writing process at the moment. Olivia Colman has already been cast as the new Queen Elizabeth, who will be shown in the years 1964 to 1976 during the show's third go-around.
"We're doing them back-to-back. I'm writing them all at the moment," Morgan told the outlet. "We've got Olivia, which is fantastic, and now we're just embarking on the process of casting."
The temptation to stick with what has worked so well is strong, but Netflix has thrown its support behind Morgan's vision despite the risk of losing audiences with such significant changes.
"It's hard to recast," executive producer Suzanne Mackie said. "It's all or nothing. Everyone has to change."
Helena Bonham Carter will replace Vanessa Kirby as the new Princess Margaret, and Paul Bettany was said to be the top choice to replace Matt Smith as Prince Philip but was forced to drop out due to scheduling. Colman wasted no time in accepting the coveted gig.
"I think we all felt Olivia had something that corresponded [to what we wanted], that ability to be both plain and dazzling, and to be both knowable and unknowable," Morgan said. "And then we rang her up, and she said yes on the phone."
The overarching plan is believed to be for six seasons, with one more cast overhaul in the works. But that grand ambition will only happen if Morgan can convince fans to give this seismic shift a chance.
Season two's premiere averaged almost three million U.S. viewers, with 1.3 million coming in traditional television's advertiser-friendly 18 to 49 demographic within three days of its release, according to Nielsen data. Fortunately, Morgan has cast some highly talented individuals to spearhead the transition.
Still, it will be interesting to see how audiences and critics respond to the changes.
While anthologies such as Fargo swap characters, actors and stories out all the time, show rarely maintain the same singular narrative while doing so. Consider The Crown seasons three and four experiments in what the streamer is able to pull off.