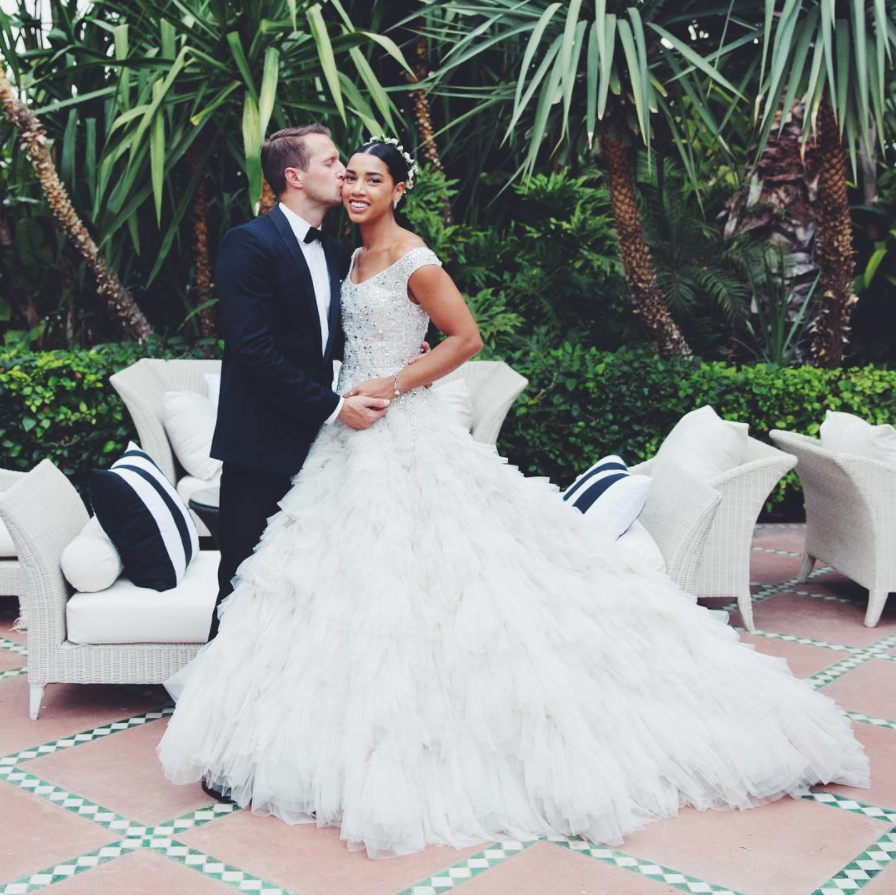 When it comes to planning a wedding, opulence can come in many forms. An endless shower of rare champagne or a surprise musical guest could always do the trick, but nothing stands out more than nuptials that take place in an exotic locale. In addition to sharing a dance or ten with your friends and family, there are many more memories that can be made while globetrotting to a destination steeped in history quite like Marrakesh, Morocco.
With plenty of renowned hotels (updated with the requisite modern amenities), this romantic desert city provides a host of options for the sort of unforgettable moments that will blow your college roommate's wedding festivities out of the water.
Where to Stay—and Where to Say "I Do"
Simply said, there is no other hotel in the world quite like La Mamounia. The iconic property, located within its own walled compound in Marrakesh's Medina neighborhood, first opened its doors in 1923, and since then has maintained its status as a hub for jetsetters. Actual royalty, as well as the rock 'n' roll sort—à la The Rolling Stones—have taken up residence there, as well as Sir Winston Churchill, who regularly visited to paint the hotel's sprawling garden full of exotic flora. More recently, some recognizable A-listers have graced the hotel's hallways, including Nicole Kidman, Jennifer Aniston and Gwyneth Paltrow, just to name a few.
It's also where Manhattan-based power couple Hannah Bronfman and Brendan Fallis chose to tie the knot last May, in a weekend-long bash for hundreds of guests who took over all 135 rooms, 71 suites and 3 riad residences. English socialite Poppy Delevingne did the same in May 2014 when she wed James Cook in front of a posh crowd that included her sister, Cara Delevingne and Princess Beatrice of York.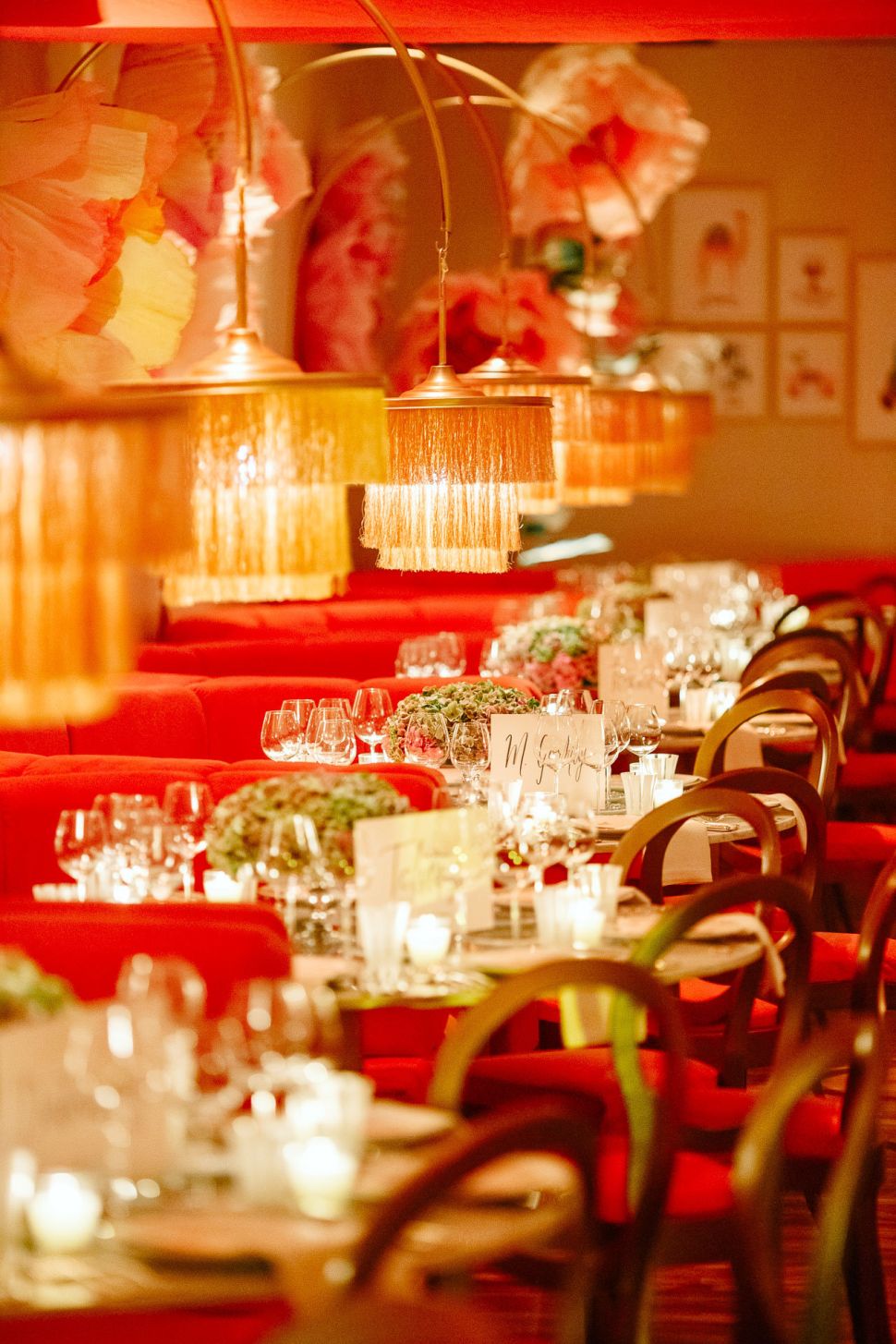 "It's a very elegant hotel with many beautiful areas for different occasions over the wedding weekend including pre-wedding events, brunches and of course the ceremony, reception and afterparty," Delevingne's wedding planner, Rosena Charmoy of Boutique Souk, told Observer. "We also recently covered the pool of the spa for a really fun, late-night afterparty."
With that in mind, the hotel offers many outlets for both relaxation and revelry. For cocktails, there's the Churchill Bar and L'Italien, and a whopping four separate eateries including Le Marocain, which offers an elevated take on traditional fare like lobster tagine and couscous with foie gras. Following a 120 million Euro overhaul by designer Jacques Garcia, the property also boasts a 27,000-square-foot spa and two swimming pools. That includes the unmistakable and Instagrammable indoor pool dating back to the eighteenth century, when the property served as a private home for the son of King Sidi Mohammed Ben Abdellah.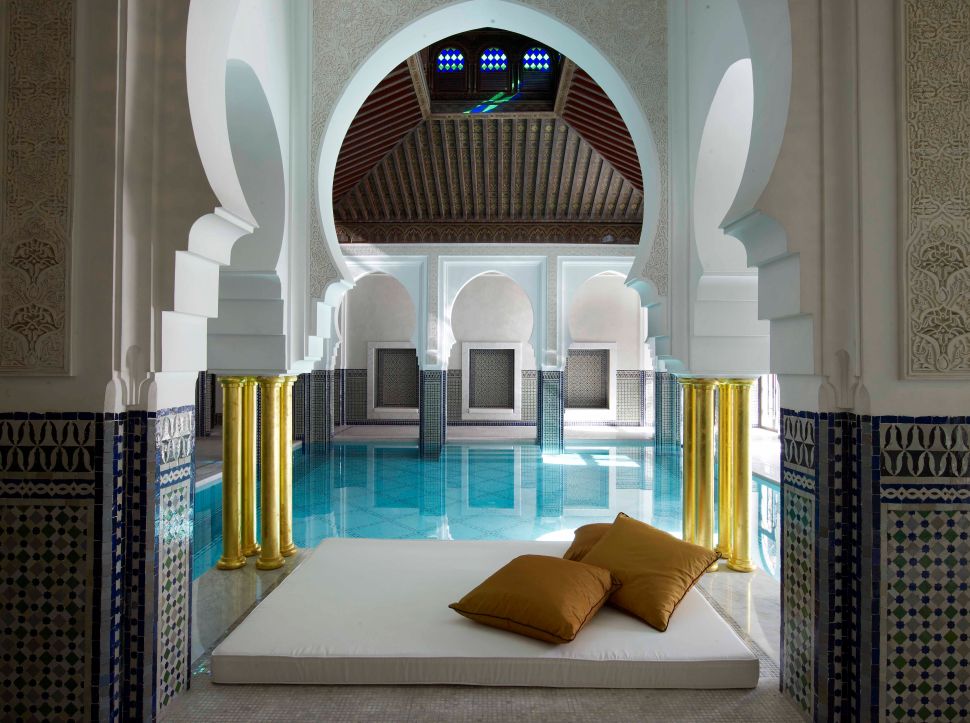 Be sure to pack your most conservative cover-up, as it's noted throughout the hotel that, "an elegant dress code is required in all public areas." Nightly rates start at $730, and while it's certainly not affordable, the experience will surely bring your wedding festivities to new heights of luxury.
Where to Host the Rehearsal Dinner
Located a short drive from La Mamounia, Dar Marjana is an unforgettable destination. The former private residence was converted into a boutique hotel with two all-star restaurants, to boot. On the roof, there's La Terrase, serving light lunch-worthy fare alongside a view of the rooftops of The Medina Marketplace, but the ground floor is where the action lies. Guests dine by candlelight under a 200-year-old palm tree that pre-dates the home's construction. Offering a menu of traditional Moroccan dishes and performances by local singers and dancers, it's a tasteful way to integrate the essential touristy elements into your guests' itinerary.
Where to Throw a Sunday Brunch
Housed within a converted post office, Grand Café de la Poste is a cornerstone of the culinary scene in Marrakesh. "The Grand Café de la Poste was built in the 1920s, under French protectorate, as a mail station before it was transformed in a popular café known for hosting General Lyautey and Jacques Majorelle," the eatery's owner, Helena Paraboschi, explained. "Following a long closure, it was re-opened in 2005 and the mythical place was brought back to life. Its colonial chic style has been preserved thanks to the talented duo Karl Fournier and Olivier Marty, founders of Studio kO, who also designed the new Yves Saint Laurent Museum."
It's the perfect spot to languish for a Sunday brunch, replete with boozy libations and hangover cure dishes—both of the local Moroccan and traditional American sort—making this the perfect pitstop after a late night on the dance floor.
Where to Explore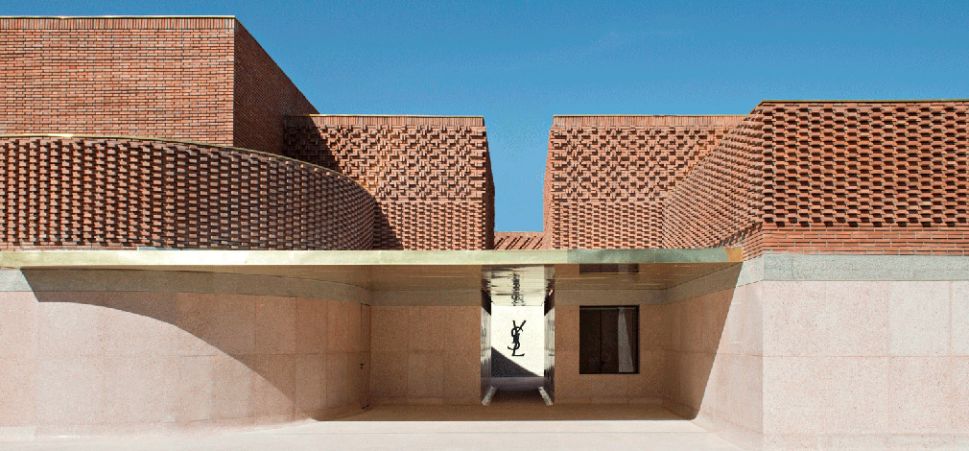 Spend an entire afternoon looking back on the legacy of Yves Saint Laurent, who has been memorialized in the newly-opened Musée Yves Saint Laurent. The 43,000-square-foot modern marvel, designed by Studio kO, includes a host of galleries highlighting Saint Laurent's personal art collection, as well as a rotation of couture creations pulled from the brand's archive in Paris.
Guests who make a donation of $500 or more to the The Fondation Pierre Bergé-Yves Saint Laurent will receive a guided tour of the duo's private Villa Oasis residence next door. Although photos are strictly forbidden in the home, it's undoubtedly the most memorable part of the museum experience, thanks to the exacting attention to detail in each room that has remained untouched since the designer's passing in 2008.
Next door, visitors can also wander through Le Jardin Majorelle, where the iconic blue home of painter Jacques Majorelle is surrounded by a maze of world class gardens and streams, making it one of the most visited tourist sites in Marrakesh.