From sprawling ski-in/ski-out condo developments to mountainside chalets, ski properties are some of the most expensive second homes on the market nationwide. And it's not only about Western retreats like Aspen, Park City and Jackson Hole; on the East Coast, developers in sleepy New England towns like Stowe are building ski-homes at a staggering pace and at shocking prices.
For instance, at Spruce Peak, a community at the foot of Mt. Mansfield, some 350 condos, rooms and houses have risen on just one site in recent years. And there are still some 150 residences in the pipeline. At the resort, private houses are listed for around $5 million and there is at least one $20 million property on the grounds. Elsewhere, Club Residences are fetching $1,000 per square foot, while hotel condominiums start at around $200,000. Perhaps in a few years, Vermont will be giving Aspen a run for its money.
But in the meantime, the once rebellious little town of Aspen, where Hunter S. Thompson once ran for sheriff on a "Freak Power" ticket, is still the undisputed winter-time playground for the super-rich–claiming nearly all of the nation's top ski listings.
Here's a look at a few of the biggest ski homes for sale in some the nation's top ski markets.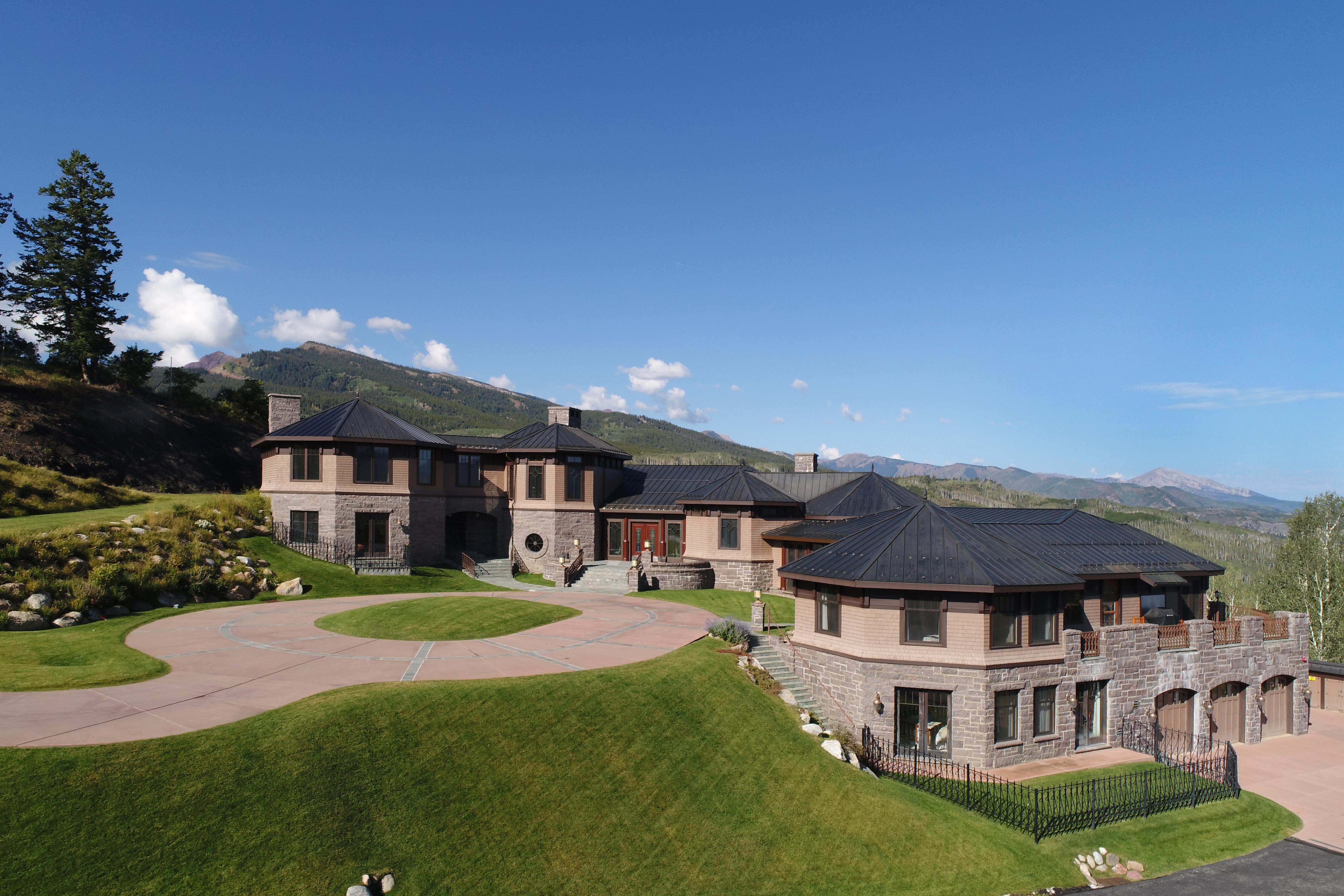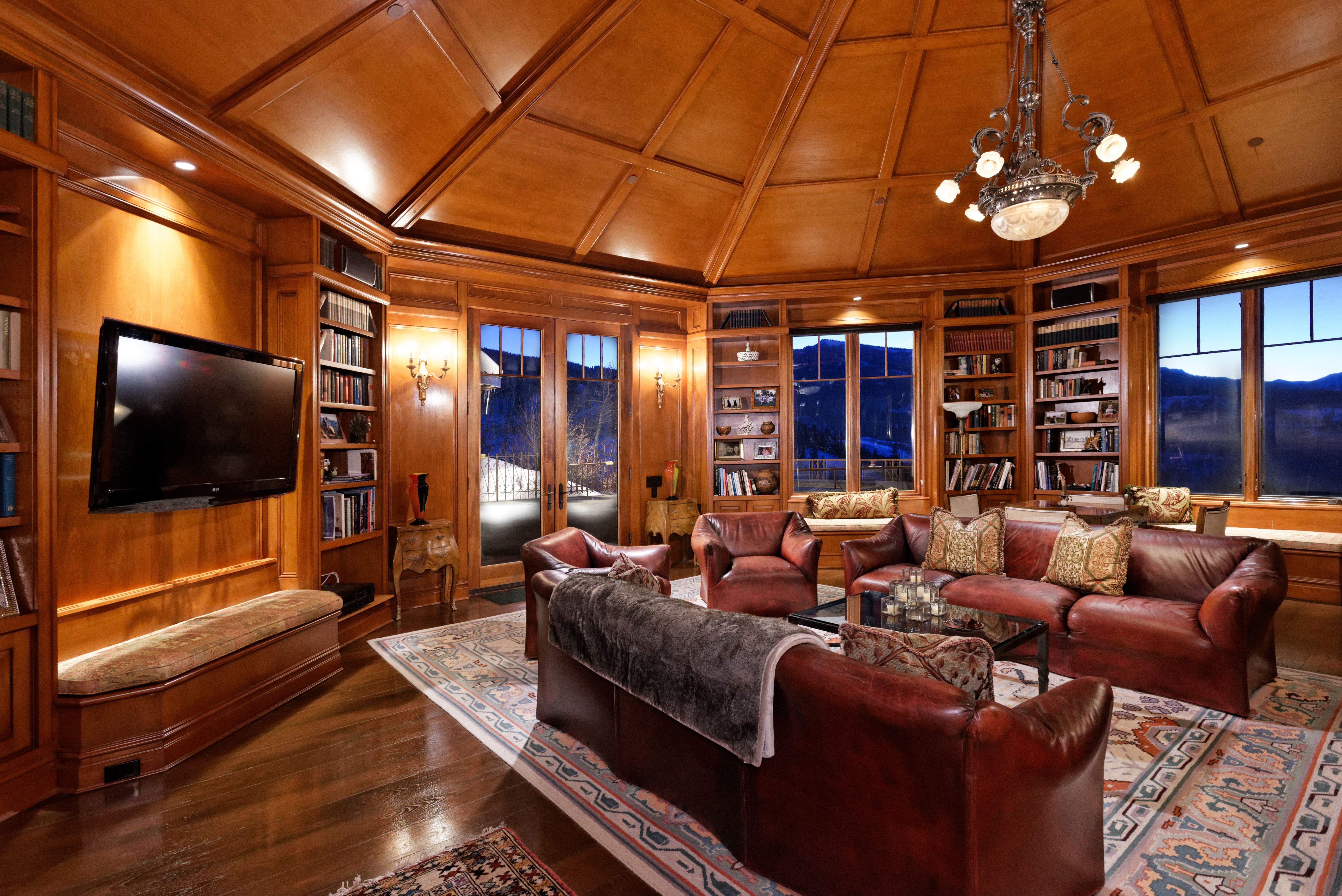 Location: Aspen, CO
Address: 2900 W Buttermilk Rd
Price: $50 million
The most expensive ski home on the market is a "never before offered legacy ranch," asking $50 million, according to Zillow. Located on 61 private acres, the property includes a 15,664-square-foot main home with seven bedrooms and seven bathrooms. On the grounds, there is a 2,000-square-foot caretaker's home with three bedrooms and a 7,500-square-foot barn.
With amenities like a chef's kitchen, study, theater, pub room, wine room and billiards room, it might be easy to forget that this is the only ski-in/ski-out property on West Buttermilk—or even that you came to ski.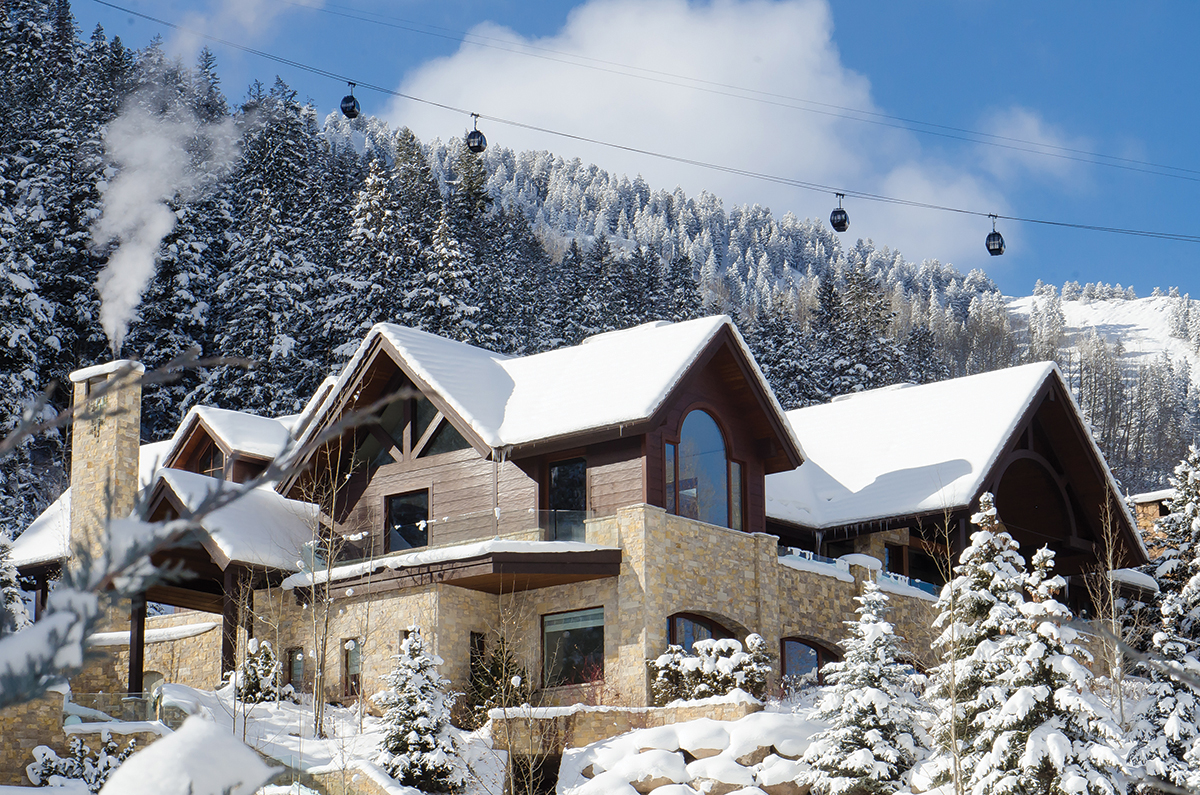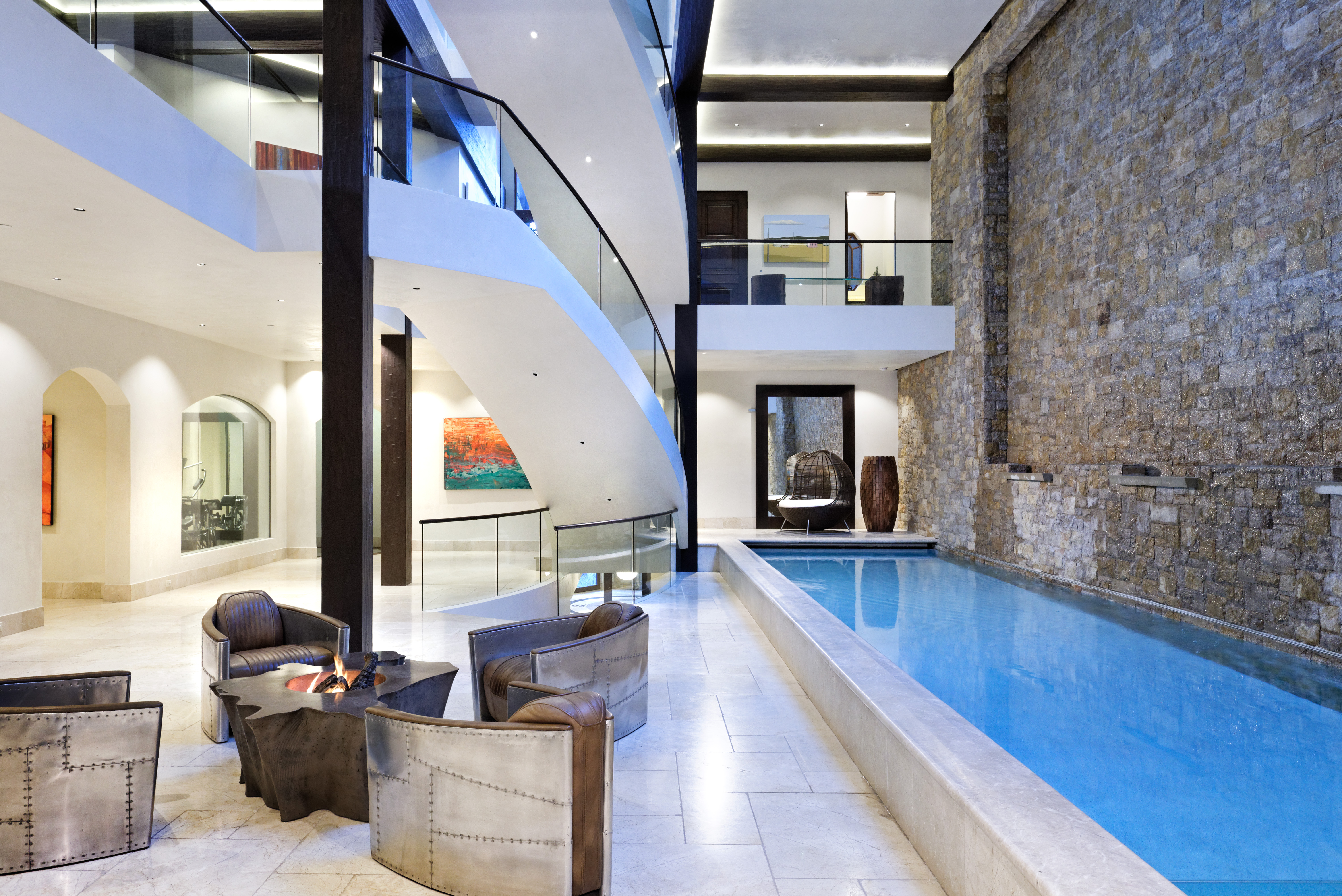 Location: Aspen, CO
Address: 1011 S Ute Ave
Price: $39 million
Twenty miles to the east of the previous abode, this property tries to put its amenity-laden neighbors to shame with a gym, outdoor pool, putting green, bocce court, indoor and outdoor water features, 1,500-bottle wine cellar, tennis courts, movie theater, bowling alley (that doubles as a shooting range), ice rink and a six-car garage.
Somewhere in that mess of diversions is a seven-bedroom, eleven-bathroom house that spans over 18,000 square feet.
Location: Park City, UT
Address: 5000 Royal St
Price: $24.9 million
Believe it or not, some people come to Park City for more than just the Sundance Film Festival. A few of those people buy mansions there with 22-car garages.
On land once owned by Deer Valley's founder, Edgar Stern, this 63-acre estate is minutes away from Stein Eriksen's Lodge and the Deer Valley ski resort, which is frequently rated the "Number 1 Ski Resort in America."
The 22,000-square-foot residence features a timber log gathering room, with a massive stone fireplace, fitness room and pool. Outside you'll find a fishing pond, private trails and a golf green.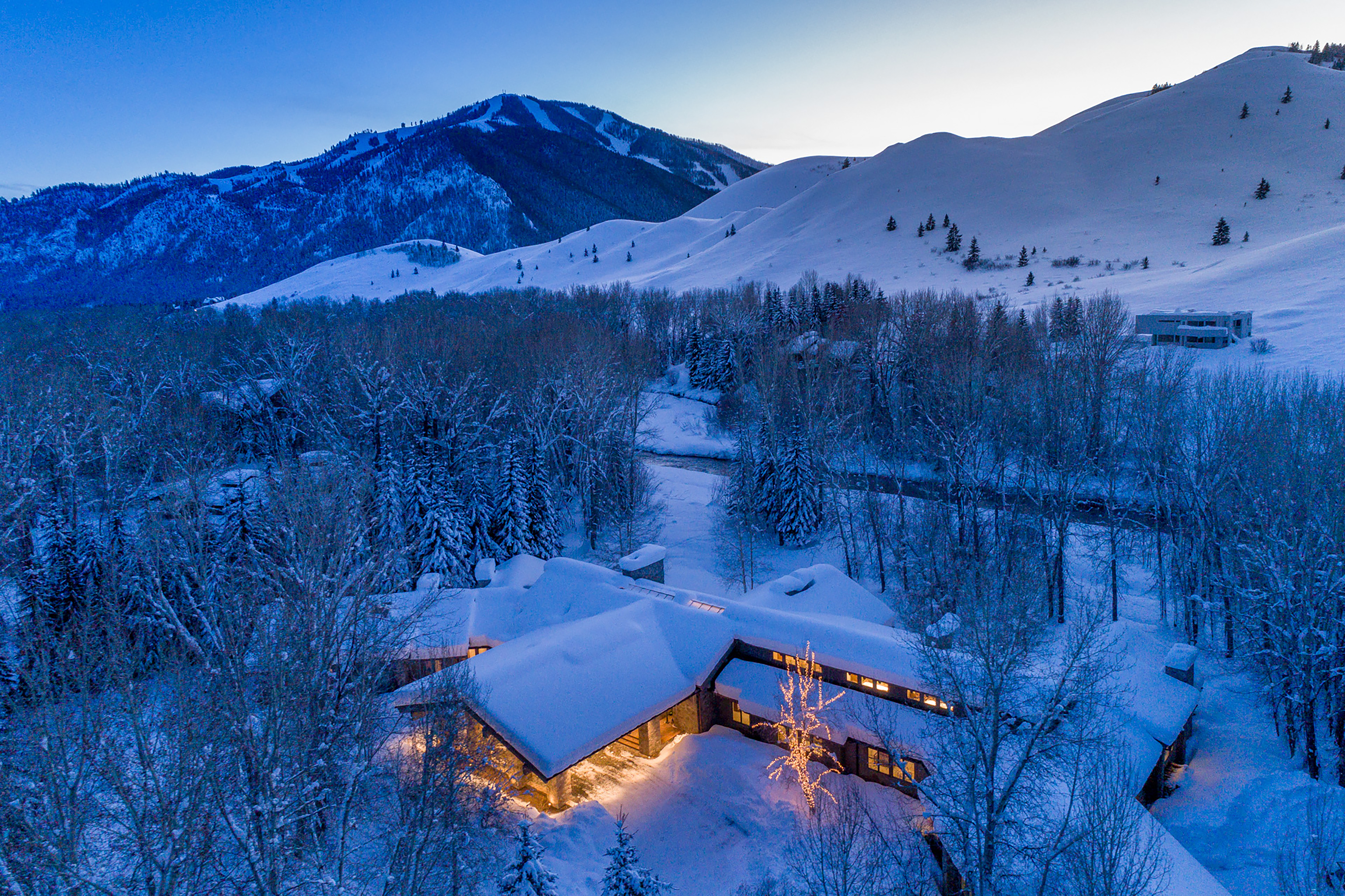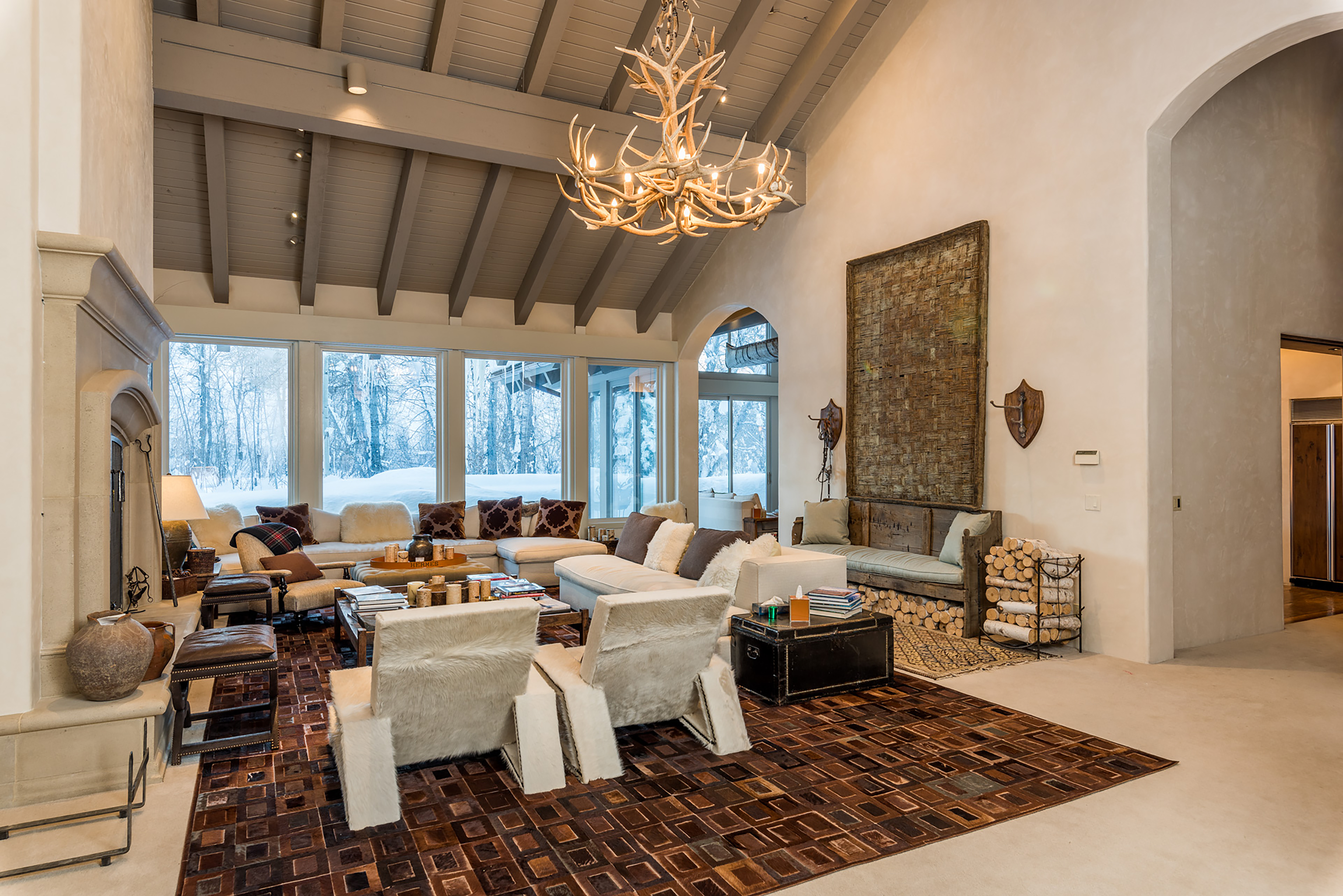 Location: Ketchum, ID
Address: 102 Spring Ln
Price: $13.9 million
This 3.5-acre estate is located on the riverfront but in the winter months, it becomes a ski and snowshoeing paradise. The lodge-style main house has 11,000 square feet, featuring seven bedrooms and nine bathrooms, looking out onto Bald Mountain (aka Baldy).
The house features a theatre, gym, four-car garage and attached guest apartment.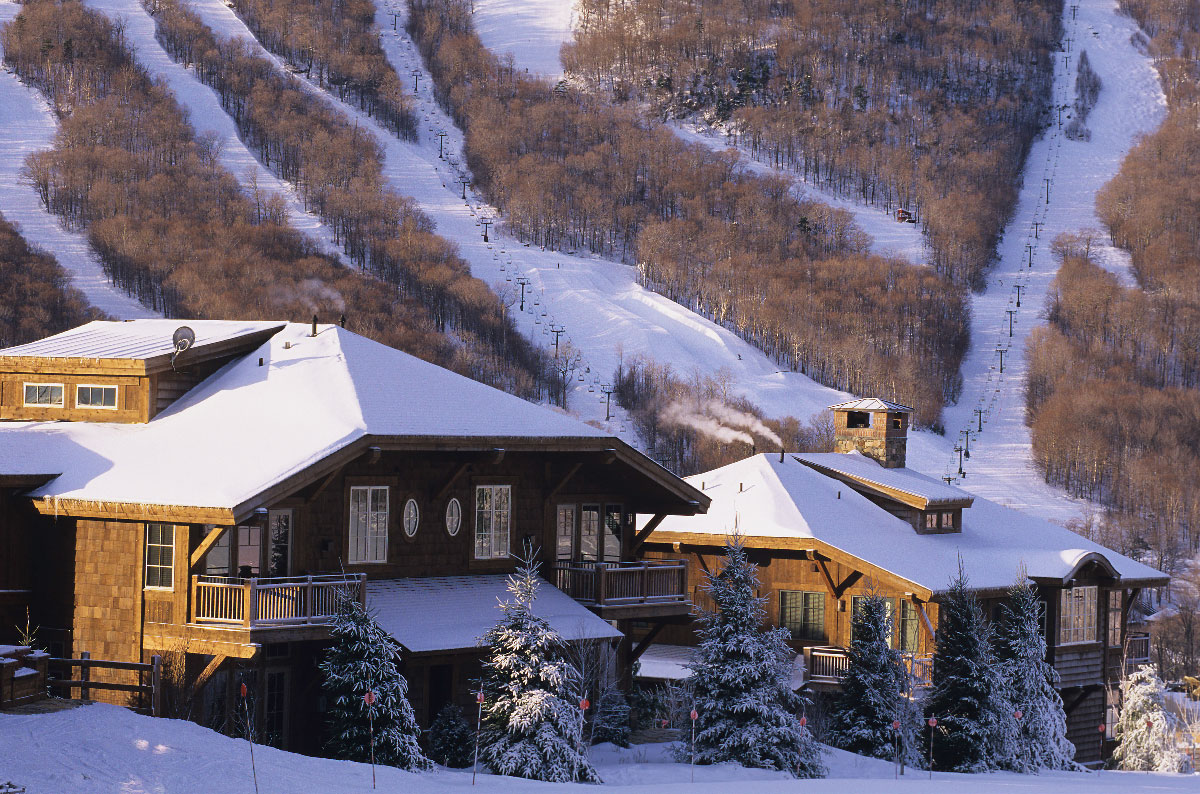 Location: Stowe, VT
Address: 122 Nosedive Dr
Price: $3 million
If you are looking for something more affordable and on the East Coast, then check out this $3 million mountain cabin located directly on the slope within the Spruce Peak ski resort in Stowe. It comes with four bedrooms, a garage and cozy stone fireplaces for those moments when you'd prefer to be snowed in.