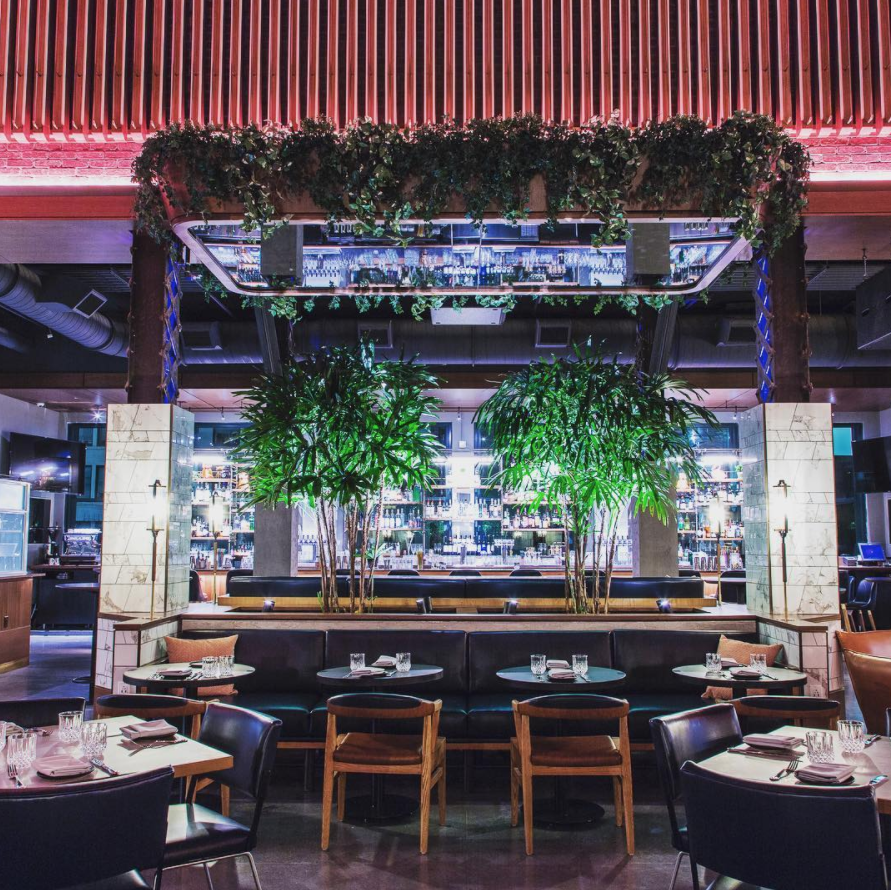 Despite the balmy forecast in New York this week, we're still a few months away from our regularly scheduled outdoor drinking weather. And, not to be the bearers of bad news, but unpredictable late February and early March weather fronts may still bring low temps, blustery winds and maybe even more snowfall. Luckily, America's chillier urban centers have plenty of places to seek refuge from the elements, in the form of tiki bars, Southwestern cantinas and heated rooftop lounges.
From Boston to Denver, here are the places to grab an island-themed cocktail and pretend it's an 80-degree day.
A downtown Boston newcomer, Tiki Rock brings Polynesian cuisine, expertly-curated tiki cocktails and just a touch of kitsch to Broad Street. The wood-paneled interior feels elegant and upscale, but includes on-theme elements like hanging lanterns and Easter Island-head cocktail mugs. On the subject of cocktails, Tiki Rock offers up an array of craft beverages with tropical flair, like Our Tai, their proprietary take on the classic Mai Tai made with a house rum blend, kumquat, lime, orgeat and tiki bitters, served on the rocks.
You're also in good hands on the snack front at Tiki Rock; there's a fully-stocked sushi bar that serves up specialty rolls like the Lotus Flower, with spicy tuna, tempura crab, avocado maki and crispy lotus chips. Looking for a full repast? Tiki Rock's "Trust the Chef" tasting menus include multiple pieces of sushi and sashimi. This chic pseudo-tropical excursion—replete with flavorful libations and tasty bites—is a must-visit for Bostonians yearning for summer's return.  
Bushwick bar-hoppers in search of a quirky destination that combines the best of the Southwest and the Caribbean will feel right at home at El Cortez. The bar's décor merges these two aesthetics, with mesa-inspired murals, palm-print wallpaper and a carved tiki column out front. El Cortez's menu of $12 tropical drinks includes classics like The Zombie, with light and gold rum, falernum, lime juice, grenadine, and bitters. They also offer unique variations like the Orange Julio, El Cortez's interpretation of the frozen food-court standard, dressed up with gin and elderflower liqueur.
El Cortez's kitchen provides hearty Tex-Mex fare to soak up the booze, like their famous nachos, loaded with Texas-style queso, pinto beans, cilantro and three salsas of escalating heat levels. Whether you prefer your getaway with a side of salty island air or a blast of dry desert heat, El Cortez evokes them both in equal measure.
Chicago rooftop bars that are open year-round are a rare and precious commodity. At Boleo, you'll find a prime example of the genre, complete with windowed walls, a retractable glass roof and sultry South American vibes. An ideal date spot for aspiring snowbirds stuck in the Windy City, Boleo offers a clean and summery menu inspired by Peruvian street food, with dishes like Ceviche Mixta, a refreshing blend of cubed white fish, shrimp, rocoto peppers, leche de tigre (a marinade made from fish juice, lime juice onion, chiles, and salt), Peruvian corn, and cucumber. Also, don't pass up on the Charred Baby Octopus served with chimichurri.
Boleo's cocktails reflect the restaurant's Peruvian influences, placing an emphasis on infused piscos in libations like the Abuela, which combines the liquor with smoky mezcal, Amaro, key lime, Chicha Morada (a purple corn-based beverage popular in Peru) and a dusting of nutmeg. Boleo also hosts live music performances, with on-theme styles from Brazilian tunes to Afro-Caribbean funkbeat. Boleo allows for an immersive escape from the Chicago chill, making it a worthy destination for these last long weeks of winter.
Southwest Detroit now has its very own Polynesian-style oasis, in the form of Mutiny Bar. Frozen tiki drinks? They've got 'em. A wood-paneled bar with a straw roof and multiple strands of Christmas lights? Present and accounted for. They've even outfitted their bartenders in the brightest Hawaiian shirts they could find, completing the illusion of an island vacation.
If you're rolling up with a group, you'll want to order the Scorpion Bowl, a huge flaming cocktail made with rum, cognac, amaretto, and orange.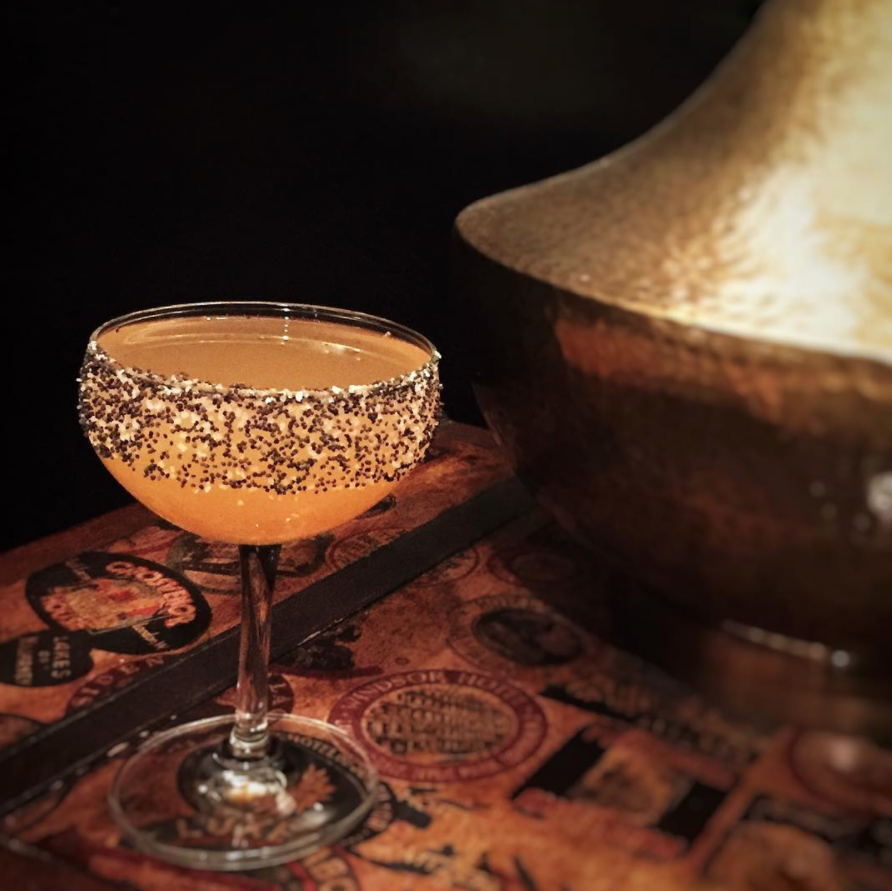 Those in search of tiki-inspired cocktails sans tacky Hawaiian shirts and dangling lanterns will find a lot to love at Saint Ellie, a basement lounge in downtown Denver. This sleek and stylish space feels more like an upmarket speakeasy than a kitschy tiki hut, but Saint Ellie's drinks pull heavily from the latter tradition, as evidenced by items like Painting The Roses Red, a rum punch with lime, pomegranate liqueur, coconut cream, and rose.
The food options at Saint Ellie include global-American snacks like deviled eggs with bacon and green goddess dressing, gougères puffs stuffed with Gruyere cheese, and dry-aged beef tartare with miso aioli, black sesame, and wonton crackers.