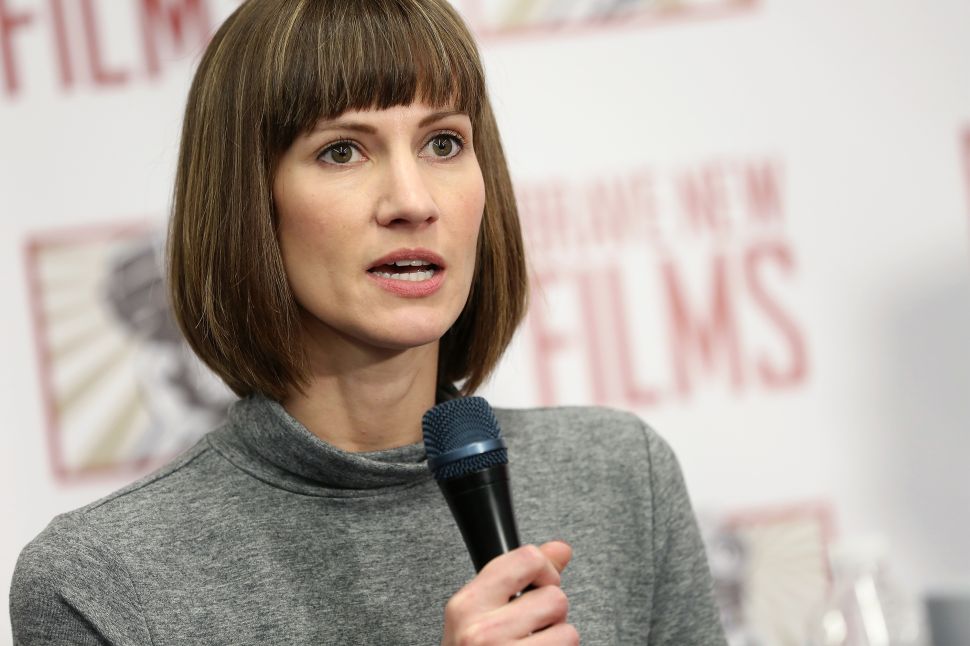 A silence breaker who accused President Donald Trump of sexual misconduct is entering the political arena.
In an interview with Cosmopolitan, Rachel Crooks announced her campaign for Ohio state legislature. The candidate's decision comes from increasing frustration over the president's invulnerability against numerous sexual misconduct allegations made against him.
"I think there will be a lot of people who see value in [my campaign]," she said. "But I hope more so because I'm a viable candidate rather than a participant in the #MeToo movement."
Crooks first accused Trump of unwanted touching in October 2016. While Crooks was working as a 22-year-old receptionist in 2005—for a company headquartered in Trump Tower—the real estate mogul allegedly kissed her on the cheek before venturing to her mouth.
"I was so upset that he thought I was so insignificant that he could do that," she told The New York Times.
Currently nineteen women have accused the president of sexual misconduct, all of which he denies.
After traveling to Washington, D.C. for the 2017 Women's March, Crooks decided to join the record-number of women candidates running for public office.
"I think like a lot of women, because we've been historically underrepresented in politics, I didn't necessarily see myself in this role," Crooks told Cosmopolitan. "But multiple people encouraged and said, 'I think you would be great.' Once you hear it a few times, you start to believe it a little bit, and fully consider it. Once I sat down and mulled it over, I felt like it really was a duty that I had, that I should take on this responsibility firsthand and try to make a difference for other people."
Having received the backing of the Ohio State Democratic Party, Crooks is launching a campaign in a rural area that voted for Trump during the 2016 election. She is building her platform around job growth, access to affordable health care and education reform.
"Women are uniting. The momentum is now. I want to be part of it," said the candidate.