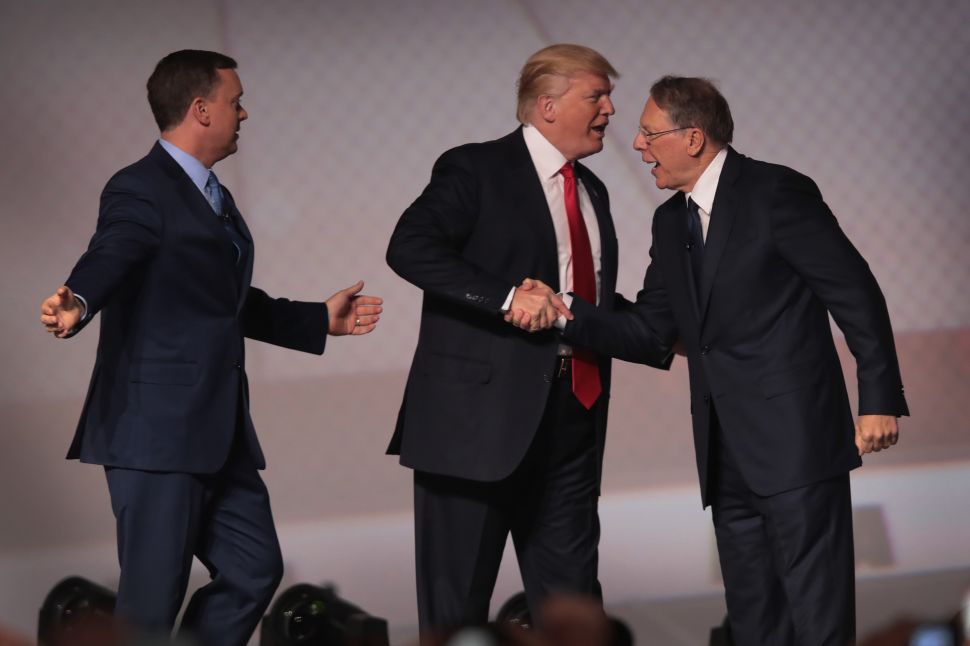 President Donald Trump and the National Rifle Association (NRA) are both dominant capitalist personalities under investigation by Special Counsel Robert Mueller. But despite their similarities in unabashed rhetoric, the president has veered from the organization's talking points, at least publicly.
During Wednesday's televised White House meeting on gun reform, Trump sniped at the organization and several D.C. lawmakers over the federal minimum age for buying rifles.
"Somebody can buy a handgun at 21," said the president. "Now this is not a popular thing to say in terms of the NRA, but I'm saying it anyway."
The meeting comes amid mounting political turmoil over this month's school shooting in Parkland, Florida.
Though only 19, the killer legally purchased a AR-15 semi-automatic and used it to massacre students. Survivors of the massacre have since entered a PR war with the NRA: Students pushing for gun reform on major cable networks have faced the organization's campaign to discredit law enforcement agencies.
"Think of it. You can buy a handgun… you have to wait till you're 21," Trump said. "But you can buy the kind of weapon used in the school shooting at 18. I think it's something you have to think about."