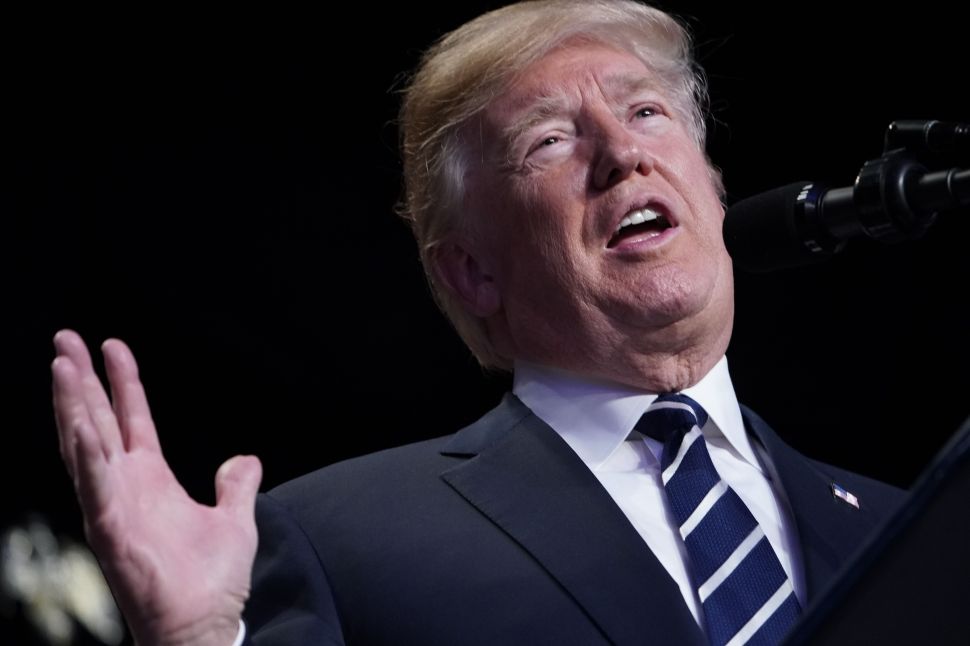 The White House on Monday unveiled President Donald Trump's long-hyped infrastructure plan intended to revolutionize American roads, highways and transportation systems.
The ambitious package allocates $200 billion in federal funding over the next 10 years, paid for by unspecified cuts to domestic programs in the budget proposal.
Built around incentivizing local government initiatives, $100 billion will be designated as grants to match state and private investments on infrastructure projects. $50 billion will go toward rural communities; $20 billion to expanding federal loan programs focusing on infrastructure; and $30 billion to miscellaneous programs.
The plan also aims to eliminate regulations to spur faster development, while housing final permitting processes within one agency—which the White House is calling the "one agency, one decision" framework.
Trump campaigned heavily on a promise to revive American infrastructure and announced he would tackle the issue after tax reform.
"Every federal dollar should be leveraged by partnering with state and local governments and, where appropriate, tapping into private sector investment—to permanently fix the infrastructure deficit," the president declared in his State of the Union address.
Though Democrats have long touted infrastructure as a cornerstone of domestic growth—Virginia Delegate Danica Roem demanded the president introduce infrastructure legislation last November—many lawmakers are concerned about the plan's deregulatory measures and emphasis on having local municipalities do the heavy lifting.
"This is not a real infrastructure plan—it's simply another scam, an attempt by this administration to privatize critical government functions and create windfalls for their buddies on Wall Street," said Congressman Peter DeFazio (D-Ore.) on Friday. "This fake proposal will not address the serious infrastructure needs facing this country, so our potholed roads will get worse, our bridges and transit systems will become more dangerous, and our tolls will become higher."
Many Republicans are also skeptical of the proposal.
Senator Rand Paul (R-Ky.) said on CBS' Face the Nation on Sunday that "if the president really is serious about infrastructure" than a significant portion of defense spending could be redirected "at home."
Still in its infancy, the White House's infrastructure plan faces revisions and resistance from Democratic lawmakers over the privatization of public roads and highways.
Though the Trump administration sees "a significant amount of overlap in terms of the objectives" between the plan and ideas floated by Democrats—such as a proposal laid out by the New Democrat Coalition last year, which includes streamlining the construction process and fostering relations between the public and private sector—disagreement remains on how to best architect the infrastructure of bipartisanship.