A two-year identity crisis is finding a resolution.
Off the D.C. Beltway at the 2018 Conservative Political Action Conference (CPAC), the GOP finally struck a balance between its Republican heritage and Trumpism. Employing nationalist rhetoric, with less firebrand conspiracy, speakers on Thursday preached party unity while touting President Donald Trump's 'America First' platform.
"Thank you President Trump for bringing us someone as wonderful as Secretary DeVos," praised Heritage Foundation President Kay Coles James during a friendly interview with the education secretary.
"The era of political correctness is over," declared conservative columnist Ben Shapiro, adding that Republicans must fight liberalism with the "truth."
But the real proof came from Vice President Mike Pence—a political figure often viewed as the pipeline connecting the Republican political establishment with grassroots Trumpism. After touting the White House's successes in architecting tax reform and beating back the Islamic State, Pence echoed Trump's longstanding promise to build a wall along the U.S.-Mexico border.
"And make no mistake about it, we're gonna build that wall!" thundered the vice president to cheers of "build that wall!"
"Mike Pence's speech strikes such radically different themes than a speech he would have given four years ago," Will Chamberlain, the director of the Trump-affiliated MAGA Meetups network, told Observer. "It really indicates the drift of the party. Not completely to a radical nationalist Trumpist view, but [a platform] incorporating substantial elements like the wall and border control."
Chamberlain added that the shift occurred shortly after former White House strategist Steve Bannon left the West Wing and was led by the embrace of Trump by moderate Republicans.
"There were a lot of establishment policy objectives achieved by Trump in his first year," explained Chamberlain. "There's only so much longer you can keep fighting on the 'Never Trump' side when the guy you're fighting against is doing 90 percent of what you want done."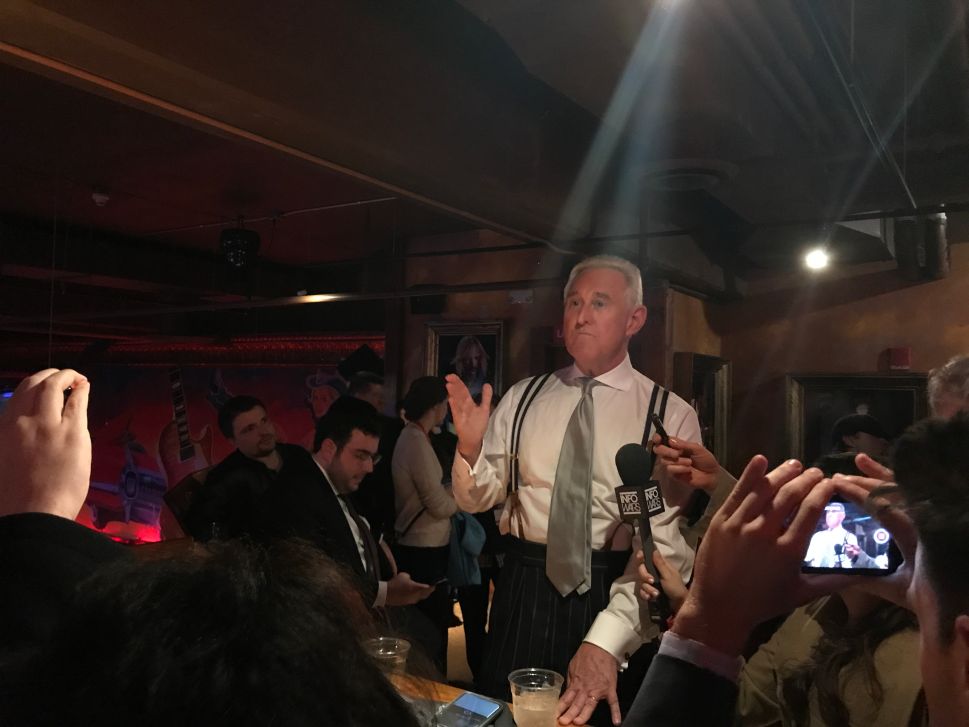 But while many Republicans view the current state of the GOP as a marriage between Trumpism and conservatism, other political operatives and academics see a quest for dominance.
"The recent events and statements being made at CPAC represent one wing of the party dominating the other given its structural position in the White House," Sam Abrams, a professor of politics at Sarah Lawrence College, told Observer. "The GOP, like the Democratic Party, is deeply fractured. Different factions are always trying to control the overall discussion, and in this case, Trump is exerting more influence given his bully pulpit. There isn't much of a discussion to merge and negotiate a platform or positions that mitigates the concerns of the GOP at large."
"As the president succeeds, the domination of the movement of the party will continue," added Trump's former political advisor Roger Stone.