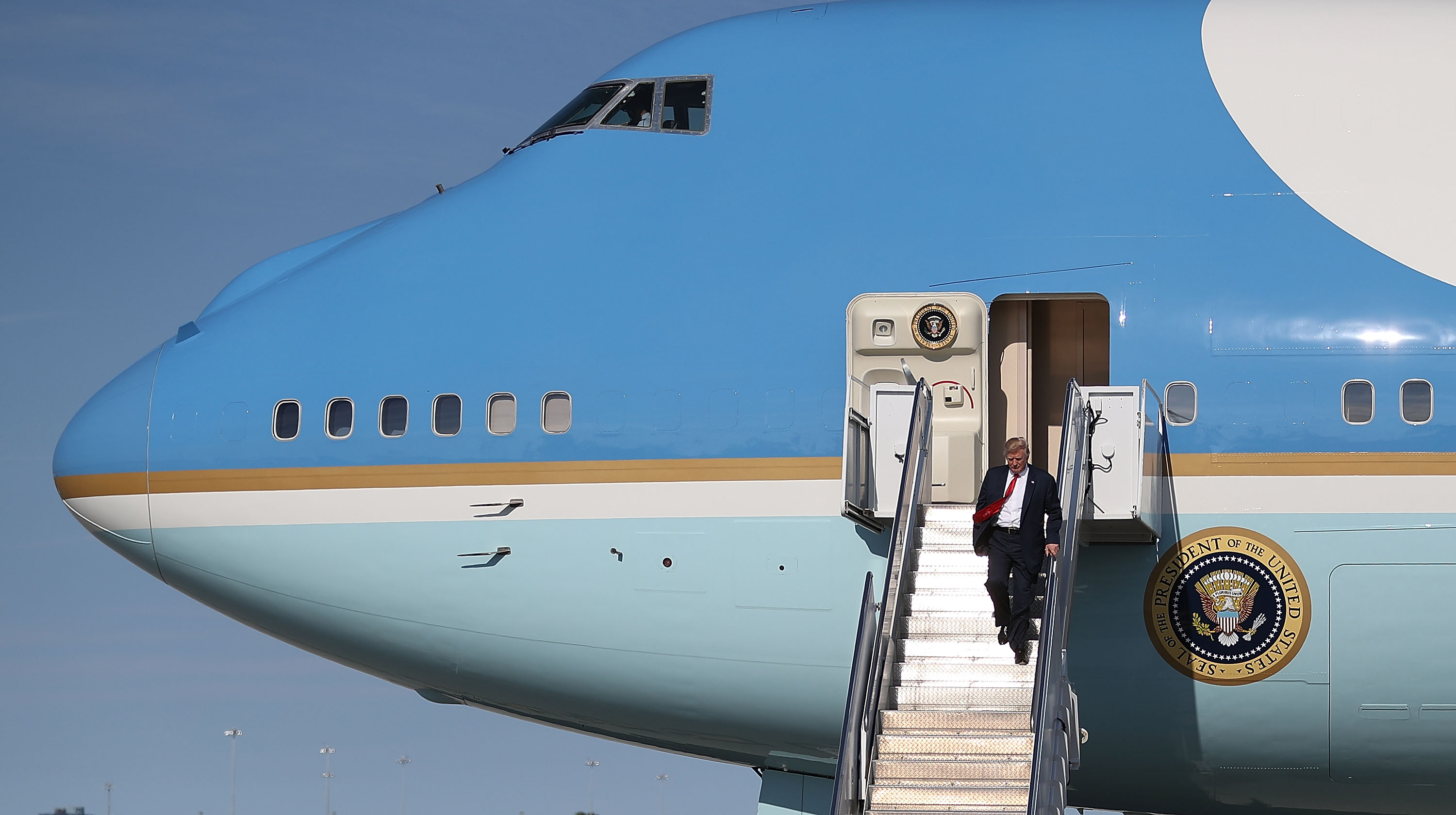 President Donald Trump is banking that his veteran corporate pilot, John Dunkin, will have the the right stuff to be the next FAA administrator.
Dunkin, Trump's Boeing 757 Captain, has flown for the president for just shy of three decades. Dunkin got his start with the president back in 1989 with the now defunct Trump Shuttle. But is Duncan qualified to lead the agency, which has over 47,000 employees and a $16.4 billion-dollar budget?
A Trump administration source told Axios, "He's on the list because he is the presidents pilot, but if he gets the job it won't be because he's the president's pilot." Another administration source told Axios, "John Dunkin isn't just a pilot. He's managed airline and corporate flight departments, certified airlines from start-up under FAA regulations, and oversaw the Trump presidential campaign's air fleet, which included managing all aviation transportation for travel to 203 cities in 43 states over the course of 21 months."
Two individuals briefed on the possible appointment told Reuters that Duncan is being considered alongside Acting Administrator Dan Elwell, Representative Sam Graves, and an unnamed aviation industry official.
If Trump nominates Duncan, the confirmation process will be a bumpy ride, and not just because he is one of Trump's longtime confidantes.
The FAA is a complex agency that regulates all aspects of civil aviation in the U.S. It has oversight of the construction and operation of airports, air traffic control, certification of airmen and aircraft, and the protection of the nation's assets during the launch and re-entry of commercial spacecraft.
The potential nominee will have the monumental tasks of completing the long overdue NextGen air traffic control modernization project and dealing with large bureaucratic quasi-government organizations such as The Port Authority of New York and New Jersey. The aviation industry is also the most regulated de-regulated industry in existence.
Though the FAA might be old school and "big government-like," it does a very good job at what it does. After all, the last time a large cabin U.S. passenger airplane crashed on U.S. soil was almost two decades ago. The agency doesn't need major fixing, just some tweaking and streamlining.
The good news is that the president can make great diversified choices when it comes to choosing a nominee, based on his values and beliefs, and Congress' confirmation process is a great check on that power.
Kyle Bailey is an aviation analyst, pilot and former FAA Safety Team Representative.