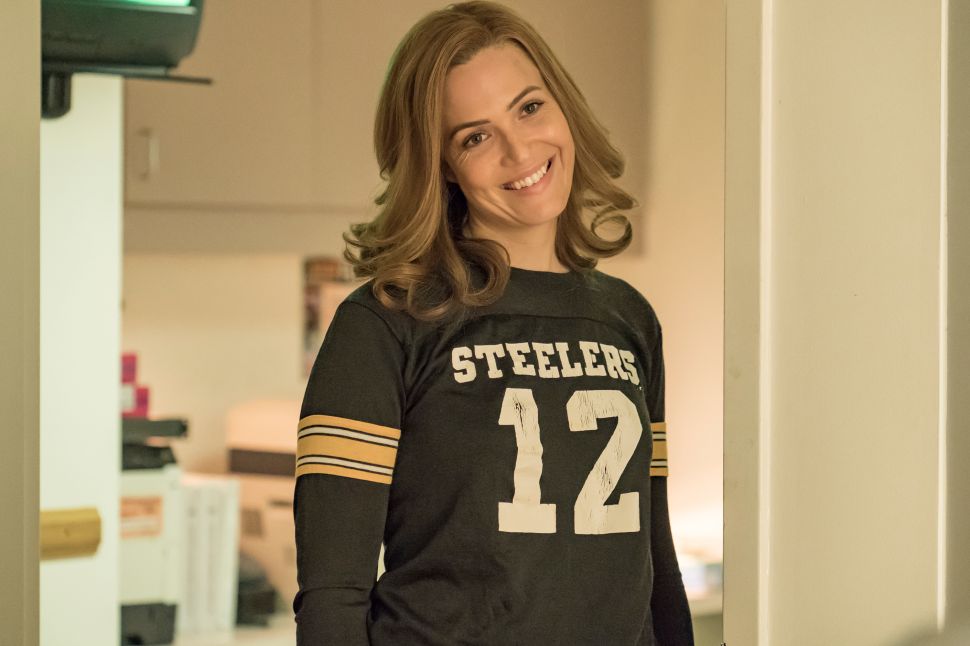 This year's Super Bowl dropped a tick in the ratings from last year but saw a huge increase in viewership for its coveted follow-up timeslot.
NBC's This Is Us, which has been putting up "1990s TV numbers" since debuting in 2016, earned a 16.2 rating in metered-market households, according to Nielsen data. That's good for the best post-Super Bowl performance in six years. It's also 59 percent higher than last year's premiere of 24: Legacy on Fox. The broadcast wars are alive and well it seems.
Overall, the episode nabbed an estimated (drum roll please) 27 million live viewers.
The last Super Bowl follow-up to top This Is Us came in 2012, when The Voice grabbed a 20.0 rating.
Admittedly, we knew This Is Us was going to put up big numbers last night as there's no better lead-in than the Super Bowl, and the episode promised to answer all of the lingering questions about Jack's death.
But we didn't know just how big "Super Bowl Sunday" would be for the series.
The episode spiked 80 percent from the show's previous high of 9.0 for the season one finale last March. It also rose 128 percent compared to the show's season two average of 7.1. The sophomore run of This Is Us was averaging around 10.2 million live viewers per week before the Super Bowl.
The night's numbers are particularly encouraging given Netflix's unexpected debut of the first teaser for The Cloverfield Paradox, which no one was even sure Netflix had officially acquired, and the sneaky strategy of releasing it for streaming right after the game. The social media conversation this move generated definitely stole some of the spotlight from This Is Us, even if it didn't impact the ratings all that much.
In today's era of peak TV, it has become increasingly difficult for shows to attract large audiences consistently. According to Business Insider, there are only five shows that pulled in more average viewers than This Is Us in 2017. No wonder the show is returning for a third season next year.