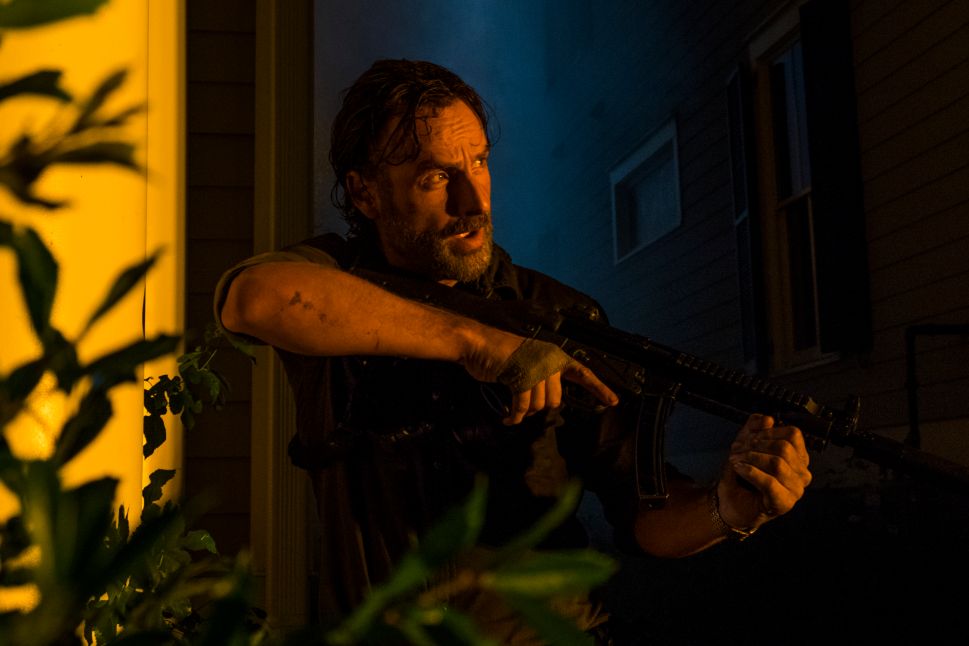 Do you want the good news or bad news first, Walking Dead fans?
Bad news: The AMC (AMC) zombie drama fell 37 percent in its midseason return compared to 2017. Sunday night's season eight continuation, "Honor," garnered 8.3 million live viewers with 4.7 million in the advertiser-friendly 18 to 49 demographic and 5.2 million in the 25 to 54 demo, per Deadline.
That marks the show's second-worst midseason premiere behind only season two's 8.1 million total viewers and 5.4 million in the 18 to 49 demo.
It also continues a two-year ratings skid for AMC's cash cow, which likely has the network worried. According to TV Series Finale, season eight is averaging 8.5 million live weekly viewers. That's down from season seven's 11.3 million and season six's 13.1 million.
That's especially concerning because AMC doesn't have a single other series averaging more than 2.5 million weekly live viewers at the moment (discounting streaming/digital viewing). Companion series Fear the Walking Dead is averaging 2.3 million viewers, which is down 52 percent in year-to-year viewership. Other series, such as Better Call Saul and Humans, may generate quality reviews, but don't attract big audiences in live airings.
Gone are the days when Breaking Bad, Mad Men and The Walking Dead were all airing at the same time for AMC.
The good news for the network is that despite the drop, The Walking Dead still remains a popular show overall.
Its 3.6 rating in the key demo beat the closing ceremony of the 2018 Winter Olympics by 20 percent, the second time the show has topped the event head-to-head following the 2014 games. "Honor" also drew an eight percent rise in the key demo compared to the midseason finale of 2017. However, it is worth noting that the closing ceremony drew more overall viewers with 14.8 million.
AMC declined to comment until the live + 3 Days ratings become available but did note that the episode rose five percent in total viewers compared to the midseason finale, 10 percent in the 25 to 54 demo and eight percent in the 18 to 49 demo. The show also remains the top offering in the advertiser-friendly target audience in all of television.
At this rate, The Walking Dead can continue on as one of TV's most-watched series for several more seasons.
Already renewed for a ninth entry, showrunner Scott Gimple said in December that he's aiming for a final season count in the teens. But there's no denying that the show is bleeding viewers and is no longer the national phenomenon it once was. AMC needs to start developing a viable heir apparent for when this zombie carcass finally decomposes.