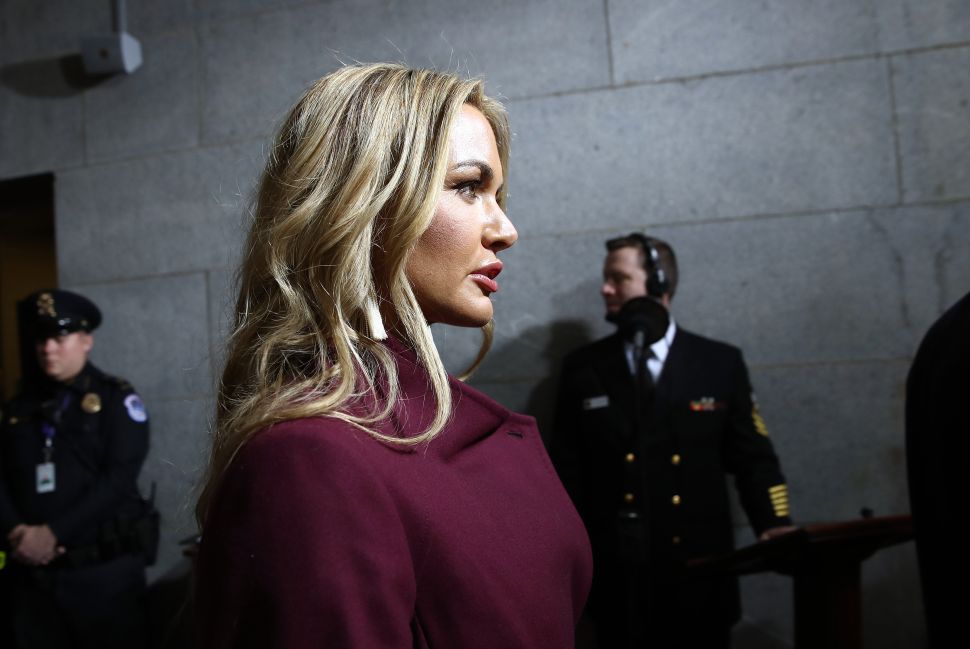 President Donald Trump's daughter-in-law was hospitalized on Monday after opening an envelope containing an unidentified white powder.
The envelope was addressed to Vanessa Trump and her husband, Donald Trump Jr.
Vanessa Trump opened the package at approximately 10 a.m. at her mother's apartment in New York City. The powder spilled out, and Trump was taken to Weill Cornell Medical Center as a precaution.
The NYPD and officials from the city departments of Health and Environmental Protection responded to the scene. A police department spokesman said in a statement that the substance was not dangerous, but that Trump said she was coughing and felt nauseous.
Secret Service and police forces are investigating the incident.