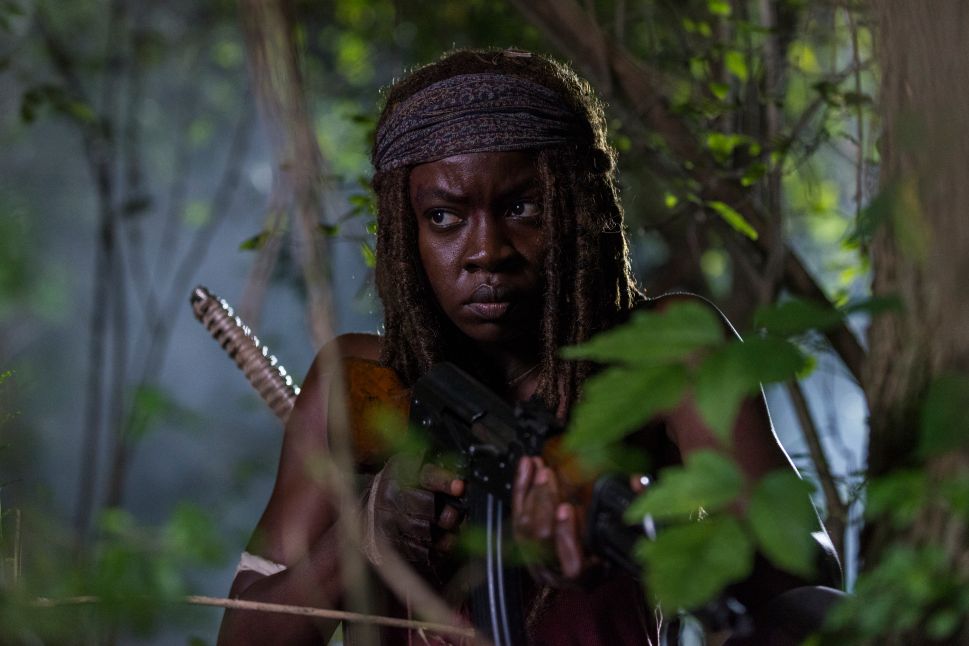 AMC's The Walking Dead will return for the second half of season eight on Sunday, February 25, with the midseason premiere "Honor." It's been two and a half months since we last saw new episodes of our favorite merry band of zombie killers, so it's alright if you need a quick refresher on everything going on.
The season eight premiere dropped a whopping 35 percent in the ratings compared to season seven. Overall, last year's drama averaged "just" 8.6 million live weekly viewers compared to season seven's 11.3 million.
AMC needs to juice those numbers back up, so you can bet that Sunday's episode will be a big one.
Here's what you need to know before it airs (spoiler alert for season eight):
Carl: The biggest storyline is the looming "death" of Carl, who was bitten by a walker in the midseason finale and is expected to die in "Honor." Siddiq may be hit with some serious guilt over the death as he wasn't able to get to Carl in time, and there's no telling how poorly Rick will respond. Personally, we've hated Carl since the get-go and are glad to see him go.
Flash Forward: If you remember, season eight opened with a dream-like vision sequence of Rick, which was similar to his previous dream of heaven. Later in the episode, Rick is seen crying while saying, "My mercy prevails over my wrath," with many fans believing that this was the true flash forward. Will we get some clarity on the matter in this episode?
Alexandria: The good guys' stronghold is not doing so hot these days. Negan and the Saviors laid waste to Alexandria and reduced it to a heaping pile of ash. Making matters worse is the fact that it was basically Daryl and Tara's fault for accidentally springing the villains from the zombie-surrounded Sanctuary. C'mon, Dixon, you're better than that.
Hilltop: Yeah, the Hilltop ain't exactly a shining example of peace and tranquility either. While the community is still intact, a Savior ambush resulted in the loss of most of its weapons. Maggie is doing her best to hold things together and hatch sneak attack plans, but her time on the show may be limited.
You can live-stream The Walking Dead on AMC's Live Stream website, where you will need to log in with your cable provider information.
If you do not have access to a cable log-in, you can watch The Walking Dead through DirecTV Now. DirecTV offers a free seven-day trial, so you'll receive a full week for free before your paid membership begins.