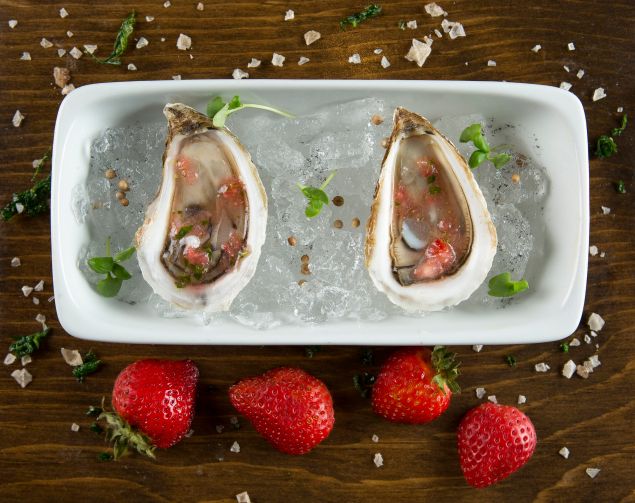 Whether you want a chill and romantic night of drinking or a blowout tasting menu, Las Vegas is ready for you on Valentine's Day. Here are five ways to dazzle your date.
For Sexy Surf and Turf
MB Steak at Hard Rock is celebrating Valentine's Day with chef Patrick Munster's "aphrodisiac-inspired" menu. The four-course, $95 feast starts with an amuse-bouche of oysters, strawberry-Champagne granita and basil. Then there's a spicy grilled shrimp appetizer, an arugula salad, your choice of pan-roasted salmon or filet mignon and chocolate truffles for dessert. For a cocktail that might make you feel frisky, there's the $15 Pick-Up Line with Van Gogh Dutch chocolate vodka, vanilla cream and cold-brew coffee.
For a Valentine's Day With Some Punch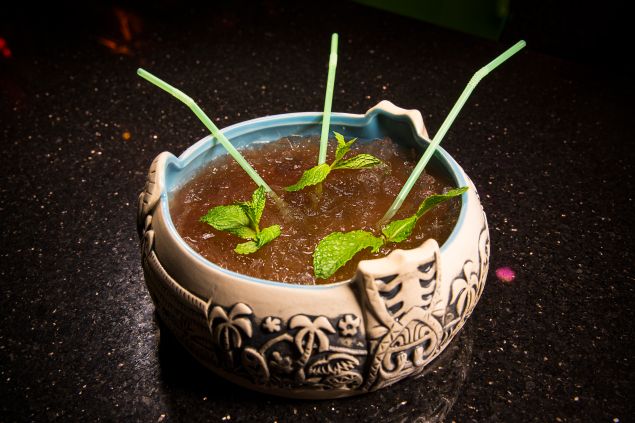 The 24-hour tropical cocktail wonderland that is The Golden Tiki is a great place to get buzzed on Valentine's Day. Enjoy your evening with a $25 Zombie Punch Bowl (three rums, spices and juice) or a $25 Scorpion Bowl (rum, gin, vodka and juice). The bar is waiving its minimum for a table reservation on Valentine's Day, so you can have a relaxed night with cocktails, boneless orange chicken wings, vegetable spring rolls and sriracha french fries. And nothing might make your date happier than Dole Whip for dessert.
For à la Carte Pleasure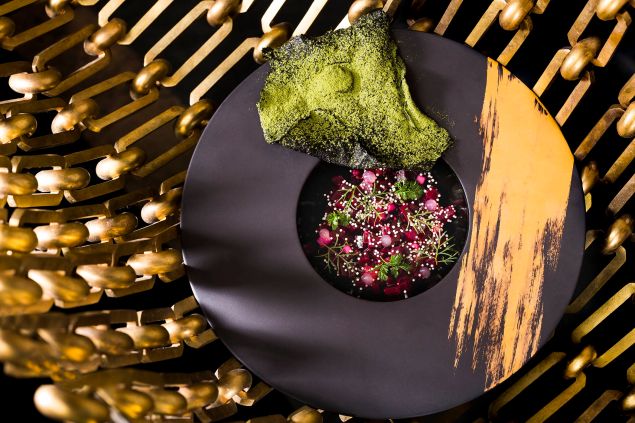 Chef Brian Howard's Sparrow + Wolf is an off-Strip sensation where you can avoid the tyranny of Valentine's Day prix fixe meals. Guests can order Sparrow + Wolf greatest hits like beet tartare, oysters and Chinatown clams casino, as well as Valentine's Day specials like wild mushroom soup with a black truffle and burrata melt. There will be uni spoons with osetra caviar and dashi gel, and you can also enjoy osetra caviar "bumps" with deviled egg and grilled sourdough. Live entertainment will keep the night lively.
To Get to the Heart of the Matter
It's O.K. for things to be a little on-the-nose on Valentine's Day, so why not head to Trevi in the Forum Shops at Caesars Palace for chef Jose Navarro's heart-shaped lobster ravioli? The $30 special pasta also features confit apples and sherry cream. But save some room, you'll probably want to indulge in the restaurant's gelato bar for dessert.
For the Sweetest Finish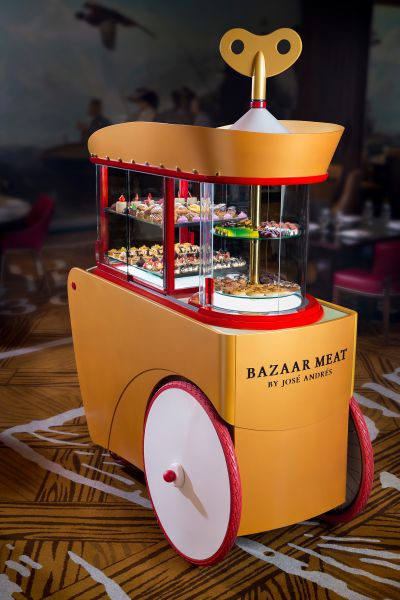 Bazaar Meat by José Andrés at SLS Las Vegas is one of the city's best steakhouses, but it's also a place for modernist cuisine and over-the-top tasting menus. For Valentine's Day, there's a special 10-course, $135 menu headlined by Brandt Beef chateaubriand with Perigord sauce and a pomme soufflé. Other highlights include smoke-and-ice oysters, chicken béchamel fritters, sirloin tartare and an array of desserts including little cakes and tarts. If you're into sweets, the dessert cart at Bazaar Meat might be the sexiest and most romantic thing you'll ever encounter.