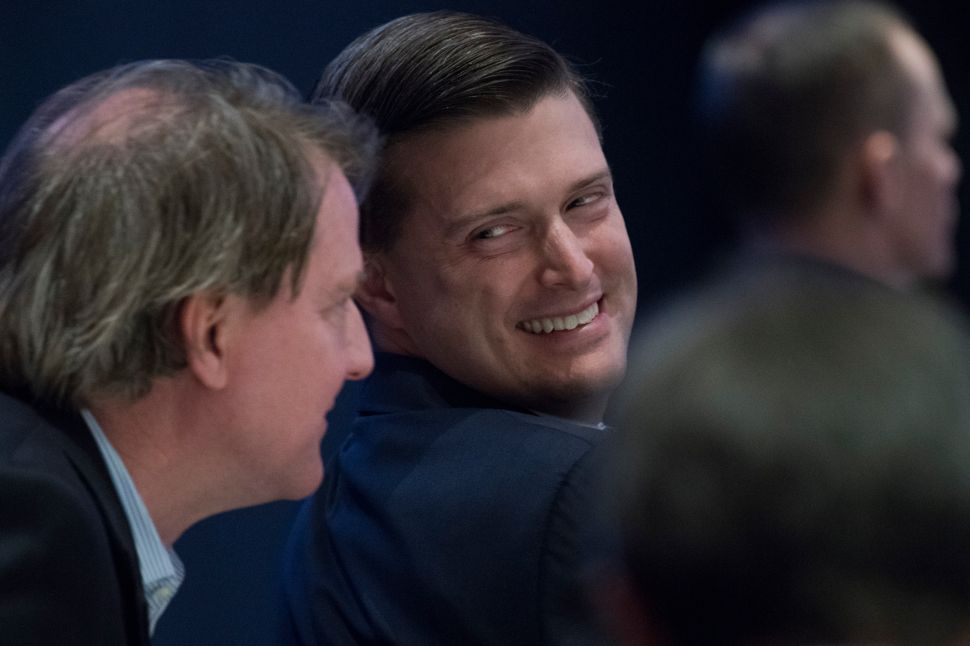 White House Staff Secretary Rob Porter resigned on Wednesday after his two ex-wives accused him of physical and emotional abuse.
"He was verbally, emotionally and physically abusive, and that is why I left," Colbie Holderness, Porter's first wife, told The Daily Mail earlier in the morning. Accompanying the article were pictures of Holderness beaten and bruised, allegedly from Porter during a trip to Florence in the early 2000s.
Porter denied the allegations in a statement provided to media outlets.
"These outrageous allegations are simply false. I took the photos given to the media nearly 15 years ago, and the reality behind them is nowhere close to what is being described," the statement reads. "I have been transparent and truthful about these vile claims, but I will not further engage publicly with a coordinated smear campaign. My commitment to public service speaks for itself. I have always put duty to country first and treated others with respect. I am deeply grateful for the opportunity to have served in the Trump administration and will seek to ensure a smooth transition when I leave the White House."
Holderness' accusation followed a similar claim made by Porter's second wife, Jennifer Willoughby, on Tuesday. Willoughby told The Daily Mail about an instance where Porter pulled her naked from a shower by the shoulders to yell at her.
"In the first weeks and months, his explanation for his anger was that his first marriage had been very toxic, rooted in arguments, accusations and manipulation, and he was carrying over from that relationship," Willoughby told the outlet. "He would say that he was so used to being treated this way by his ex-wife, that he was projecting that on to me. That was the explanation."
The Daily Mail also published a copy of an emergency protective order obtained by Willoughby against Porter, which concluded that "reasonable grounds exist to believe that [Porter] has committed family abuse and there is probable danger of a further such offense."
Sources told the outlet that both women were considered part of Porter's "dark past" and were cited as reasons why the official was denied security clearances.
The former chief-of-staff to Senator Orrin G. Hatch (R-Utah), Porter was responsible for controlling President Donald Trump's schedule and reviewing all documents that reached his desk.
White House Press Secretary Sarah Huckabee Sanders described Porter as "someone of the highest integrity and exemplary character" in response to the allegations.