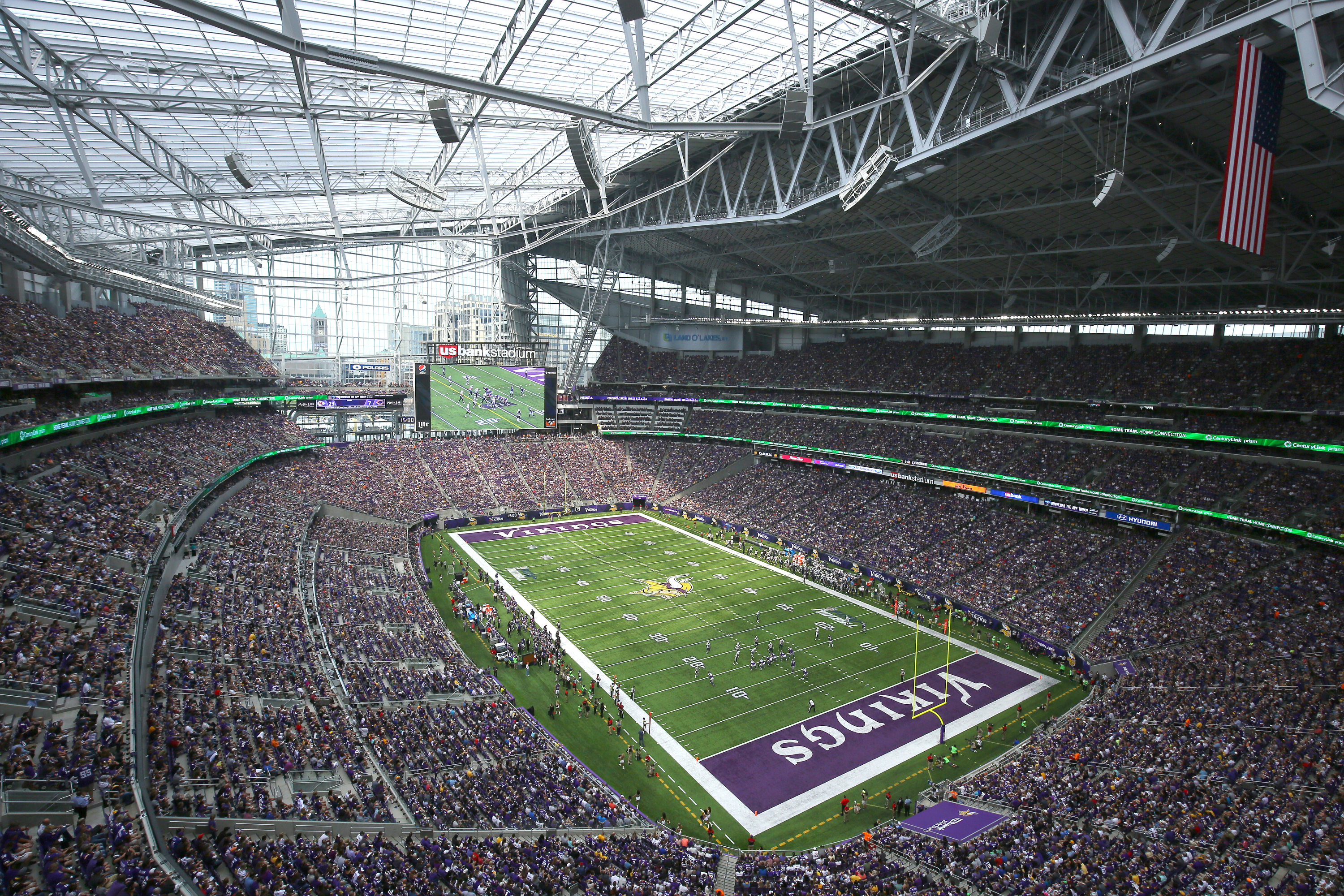 This week, Eagles and Patriots fans are descending on the Twin Cities, along with the world's biggest amalgamation of private jets. But for some local CEOs who have been asked to shell out seven figure contributions to the Minnesota Super Bowl Host Committee, the Big Game couldn't be over soon enough.
The biggest question—one that all cities aiming to host a Super Bowl have contemplated—is this: Is hosting a Super Bowl worth it?
In Minneapolis' case, the potential to host a Super Bowl was used to justify spending $500 million in taxpayer funding on a new stadium a few years ago. Proponents of the deal noted the NFL's tradition of rewarding the title game to cities with brand new venues.
The standard line of reasoning is that hosting a Super Bowl is a once-in-a-generation opportunity that brings untold economic impact on small businesses, temporary employment opportunities, and the local tax base—not to mention lifting up city spirit. Minnesota Gov. Mark Dayton echoed this sentiment when he pegged the economic impact of the Super Bowl and its affiliated week of events at $500 million. Some academics have argued that the real economic impact on a local level is much lower—perhaps a low as $30 million, which is substantially less than the $50 million the Super Bowl Host Committee raised.
Rockport Analytics, a consulting firm hired by the host committee to research the economic impact of Super Bowl LII, is forecasting $28 million in incremental tax revenue for the region and a direct impact on area businesses of over $200 million. Lester Bagley, a Minnesota Vikings vice president, told the St. Paul Area Chamber of Commerce that there are signs Super Bowl LII will be the biggest local media attraction ever, with 5,800 members of the media coming into town as well as 150,000 expected out of town visitors.
The real debate hovering over this and every other Super Bowl economic impact debate revolves around the event's long-term sustained economic effects as well as its role as a catalyst for improved regional branding. Will all those affluent corporate executives in town—many who are perhaps visiting Minnesota for the first time—identify a promising local investment opportunity or network with a local entrepreneur? Maybe. Will Eagles and Patriots fans coming to Minnesota in the dead of winter be so impressed that they start dreaming about coming back in the summer? Perhaps.
Like any business endeavor, the real impact of Super Bowl LII will have to be measured over time. Rockport is still calculating the overall impact of the previous two Super Bowls in San Francisco and Phoenix. For the people of Minnesota, now that the possibility of having their hometown Vikings in their own Super Bowl has been eliminated, the real accounting can begin. The question remains, will it add up?