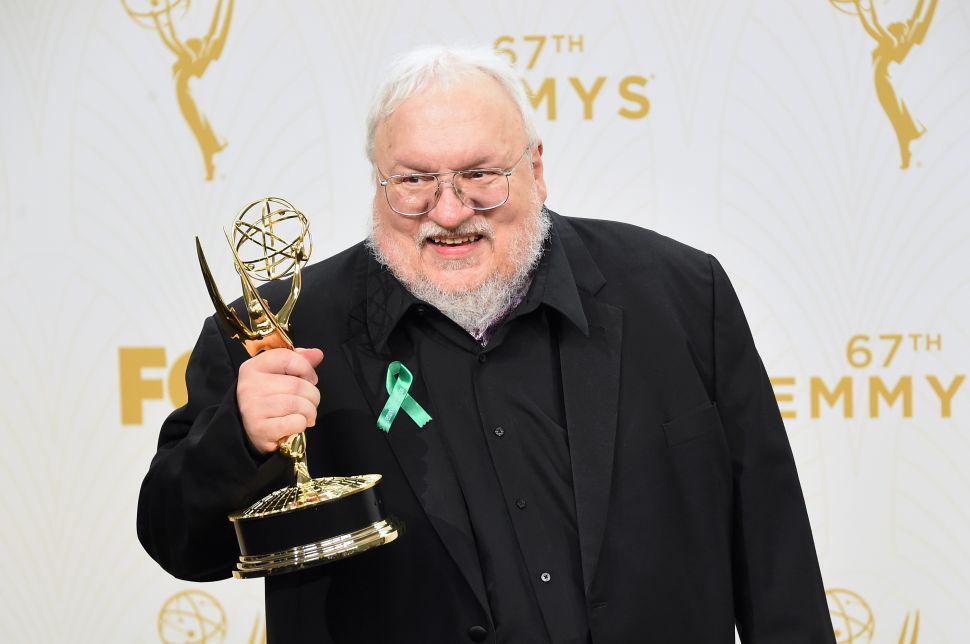 Fans of George R.R. Martin's world famous A Song of Ice and Fire book series have been waiting for the next entry, The Winds of Winter, since 2011.
While HBO's Game of Thrones has done much to satiate our appetites for Westeros, little compares to the deep dive of the novels, as any snooty book-reader will have told you repeatedly before the show surpassed them.
So for love of the old gods and the new, when can we expect The Winds of Winter to hit bookshelves?
In August 2017, Martin pointed to his age (68) and his schedule as contributing factors to his slow writing pace that has kept Winds from completion. (He didn't mention how he refuses to write while on the road and uses a computer from the 1980s to type on, but we'll let that go for now.)
At the time, he gave a vaguely negative outlook on the story's timetable for publication. Fast forward to today, and it doesn't appear as if much has changed.
If anything, fans should expect an even longer wait as a 2018 publication doesn't look like it's in the cards.
On Martin's blog, Not A Blog, a fan asked if his Thrones world encyclopedia Fire and Blood Vol. 1 will be published before or after The Winds of Winter.
"F&B will be in two volumes," Martin answered. "Vol 1 before, vol 2 after."
He did not even address Winds in his response.
Later in the comments section, another fan asked, "Any plans for ASOIAF-related writing (releases) for 2018? [The Winds of Winter] certainly would be awesome, but anything else planned?"
Martin answered: "FIRE & BLOOD is planned."
That means fans shouldn't expect the book anytime this year. Best case scenario, Martin is waiting until after HBO's Game of Thrones wraps up in 2019. Worst and more realistic case scenario, we're never getting this book.
We blame the Lord of Light.