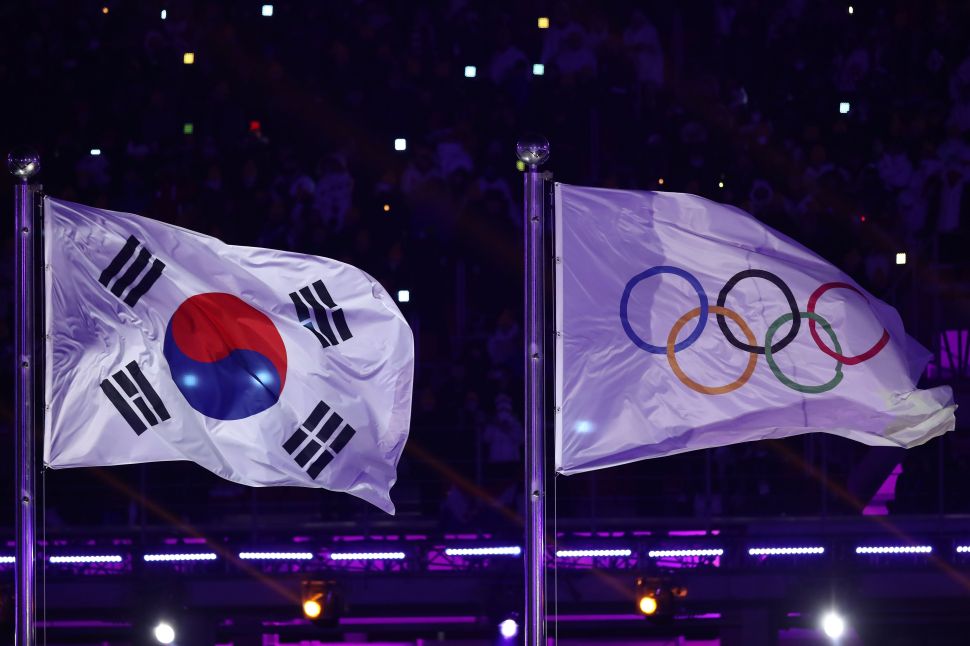 Television fans have heard the endless clamoring from industry analysts about the decline in traditional viewership over the last decade or so. The rise of powerful streaming options, cost-effective cord-cutting strategies and the sheer volume of shows to pick from in the era of Peak TV has splintered viewership into smaller and smaller segments.
If ever there was a week to hammer that point home, it was this one. Unfortunately for NBC, it came on their watch.
Networks shell out roughly $2 billion per year for the NFL's broadcasting rights and the chance to air a Super Bowl every three seasons. Unfortunately, this year's exhilirating game on the Peacock Network drew the lowest ratings since 2009. But at least NBC had another chunk viewership offering, the 2018 Winter Olympics, right around the corner, right?
Wrong.
While the PyeongChang games topped the broadcast ratings on Thursday night, Variety is reporting that the numbers still fell considerably from the 2014 Sochi Olympics.
NBC is paying $4.38 billion for the rights to air the Olympics through the 2020 games, yet last night's events drew "just" an 11.1 rating in Nielsen's metered market households. That's a six percent dip from the 2014 Winter Olympics (11.8), though those game were just carried on NBC, per the outlet.
In terms of overnight ratings, the Olympics drew a 3.4 rating in the advertiser-friendly 18 to 49 demographic for 14.5 million viewers. The numbers may be subject to change, as they are not time-zone adjusted. They also don't include online streaming viewership, which typically adds a couple million to the final count.
Still, when you're paying upwards of $4 billion, you want guaranteed slam-dunk results that don't need streaming numbers to bail them out.
Both the Super Bowl and Olympic ratings reinforce the belief that linear television is dying, despite both events winning their respective timeslots.
Yes, the Super Bowl is also sure to be America's highest-rated TV event of the year, but viewership is steadily shrinking for what used to be massive attention-getters. That includes formal addresses from the President of the United States.
Where have all the eyeballs gone?
Sure, one of the Big Four networks may stumble upon a rare hit such as This Is Us from time to time, but that is becoming the exception as broadcast "hits" continue to resemble cable hits in terms of viewership (Fox's Gotham is averaging 2.7 million live viewers in its fourth season. FX's American Horror Story averaged 2.2 million in its seventh season).
Overall, NBC came out on top Thursday night with 3.4 and 14.5 million viewers.
ABC and Fox tied for second in the target audience range with a 1.3. ABC ranked No. 3 in total viewers with 5.1 million. Fox ranked No. 4 in total viewers with 4 million. CBS finished last in the demo with a 1.0 but No. 2 in total viewers with 5.2 million. The CW averaged a 0.5 and 1.5 million viewers.