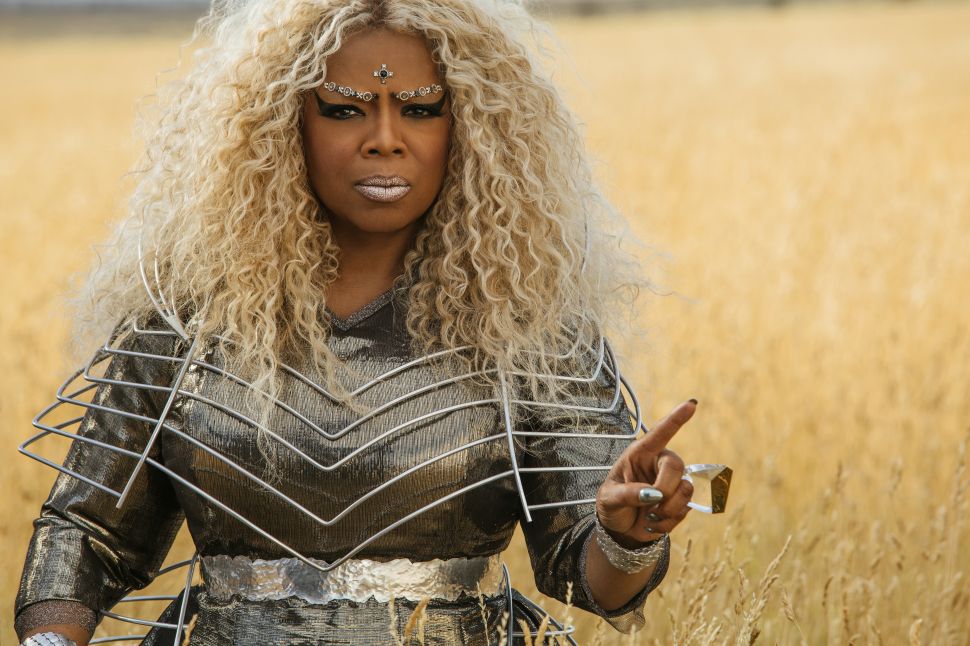 Disney (DIS)'s collection of blockbuster hitmaking properties such as Pixar, Marvel and Lucasfilm has launched it to the head of the pack in Hollywood by a wide margin. While other studios struggle to develop valuable tentpoles this decade, Disney has been churning out massive box office numbers and universally praised event films with an unparalleled frequency.
Unfortunately, it sounds as if the studio's highly-anticipated A Wrinkle in Time could have used a bit of smoothing on its rough edges.
The first social media reactions from critics are in, and they are decidedly mixed.
We knew something smelled fishy with director Ava DuVernay's ambitious adaptation of Madeleine L'Engle's classic 1962 novel when Disney set the review embargo to lift just 31 hours before the film's wide release.
Typically, studios pull something like this only when they know they have a clunker on their hands and want to minimize the dreaded Rotten Tomatoes effect. While there are exceptions to the rule such as last year's It, which boasts a hearty 85 percent despite a similarly short turnaround, major outlets normally look to build extended positive word of mouth when they're convinced they have a winner.
As things stand now, A Wrinkle in Time may flop at the box office.
A Wrinkle in Time introduces Storm Reid, who is generating rave reactions across the board, as teenager Meg Murry. In an attempt to stop a mysterious evil entity after the disappearance of her scientist father (Chris Pine), three celestial beings send Meg, her brother and her friend out across the cosmos to find him.
Given DuVernay's Oscar-nominated pedigree and the absolutely stacked cast—which includes Oprah Winfrey, Mindy Kaling, Reese Witherspoon, Zack Galifianakis and more talented faces—Disney had high hopes for A Wrinkle in Time. So much so, in fact, that DuVernay, who is now the first woman of color to helm a $100 million movie, was rumored to be in the running for a Star Wars film.
But what will these so-so reactions mean for the film's box office prospects and DuVernay's future at Disney?
To be fair, DuVernay had said previously that she wasn't sure mass audiences would take to A Wrinkle in Time. But given the success of Black Panther, the built-in interest surrounding the source material and the lack of competition in late winter and early spring, this movie appeared to be a "can't miss" prospect on paper.
Then again, social media buzz hasn't been quite as strong as it was for Disney's other live-action remakes involving more well-known characters such as 2015's Cinderella. Younger target audiences also aren't quite as familiar with the 55-year-old book as they are with, say, Maleficent.
Still, DuVernay is an incredibly gifted filmmaker who should continue to receive blockbuster opportunities such as this. A few early reaction tweets hardly count as a concrete narrative, and it's entirely possible that audiences take to the movie more than critics.
Overall, Disney is probably looking at an opening weekend more in line with 2013's Oz The Great and Powerful ($79 million) than last year's Beauty and the Beast ($174 million) when A Wrinkle in Time opens on March 9.