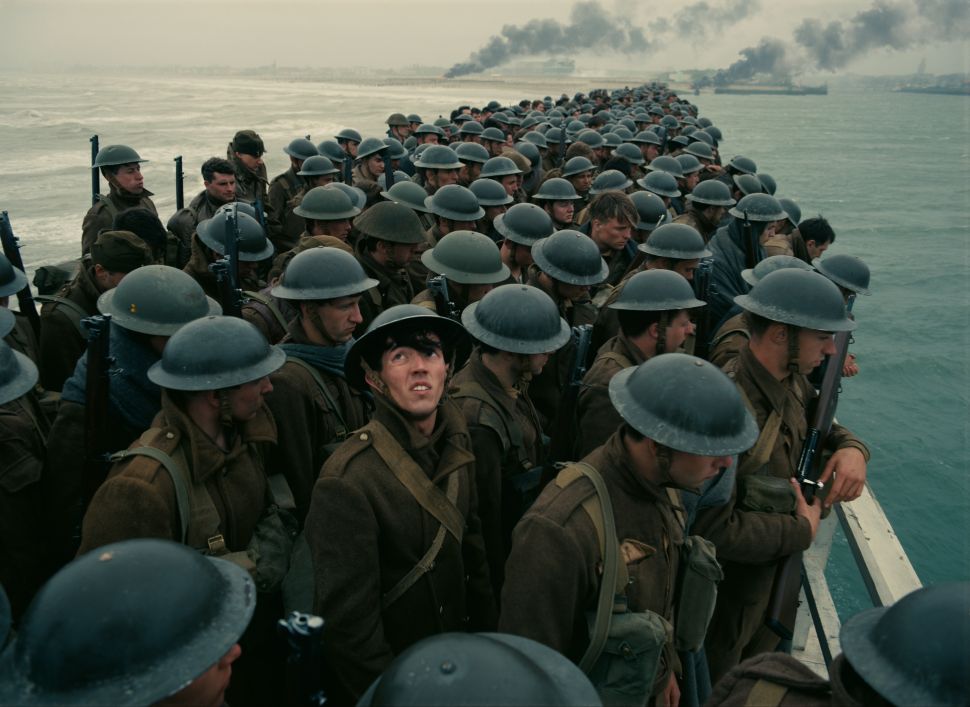 And the Oscar goes to… YouTube? Not quite.
The video sharing site released its third annual "Film Trailer Leaderboard" ahead of this Sunday's Academy Awards.
Christopher Nolan's World War II drama Dunkirk topped the charts among the Best Picture nominees—its trailer has notched 43.9 million YouTube views.
Jordan Peele's horror film Get Out came in second with 29.9 million views, while the trailer for Guillermo del Toro's The Shape of Water was third with 18.2 million views.
The rest of the list, in descending order, is as follows.
The Post: 17.3 million views
Lady Bird: 11.5 million views
Phantom Thread: 9.7 million views
Call Me by Your Name: 7.9 million views
Darkest Hour: 6 million views
Three Billboards Outside Ebbing, Missouri: 5.2 million views
YouTube's algorithm took into account paid views, organic views and audience retention from the day the video was posted through February 14.
As we've previously reported, the Academy's expanded Best Picture category often favors indies over blockbusters. But when it comes to trailers, popcorn movies still win the day—the preview for Avengers: Infinity War got 230 million views in its first day online last year.
Ironically, while Three Billboards is considered one of the top contenders for Best Picture, it came in last on the YouTube board.
This isn't the first time YouTube has differed from the Academy.
In fact, trailer views have proven to be one of the worst barometers when filling out an Oscar ballot.
Last year La La Land got the most trailer views of any Best Picture nominee. While it did claim the trophy for about two minutes, it eventually lost to Moonlight, which placed eighth in the YouTube standings.
And in 2016, The Revenant came in first in the Oscar trailer derby, while eventual Oscar winner Spotlight came in last.
This all goes to show that a data-driven process only goes so far when there are actual human beings filling out Oscar ballots.
Artificial intelligence has a similarly spotty record. Last year, the natural language processing startup Luminoso Technologies predicted using an AI model that the film Jackie would win Best Picture. In the end, it wasn't even nominated.