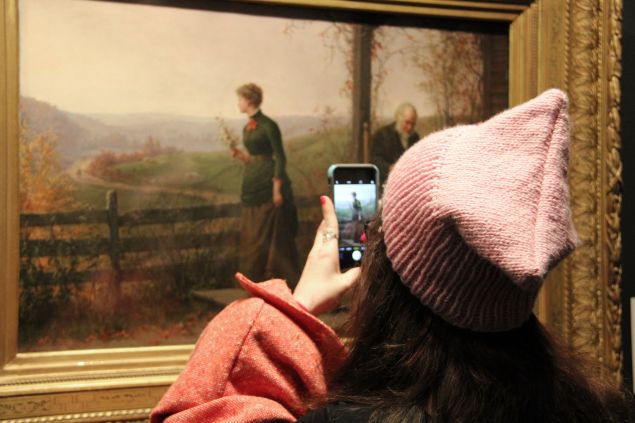 Can you name five women artists? Two years ago, the National Museum of Women in the Arts (N.M.W.A.) found that most people they asked couldn't…a fact that didn't bode well for their mission statement or attendance figures. But, they realized, this was probably an interesting fact in itself—and something a lot of people would want to change were it brought to light. 
So the museum started a hashtag to coincide with Women's History Month in March 2016, asking followers if they could name #5WomenArtists, and if not, to go out and educate themselves to they could, sharing what they discovered in social media posts. It was impossible to know then what a watershed year 2016 would become in the fight for gender parity across American culture. Now, after numerous mass movements of solidarity such as two record-breaking global Women's Marches and the unstoppable #MeToo campaign, the museum is once again kicking off the month with their #5WomenArtists challenge, and this time they're tasking participants to make them all women of color.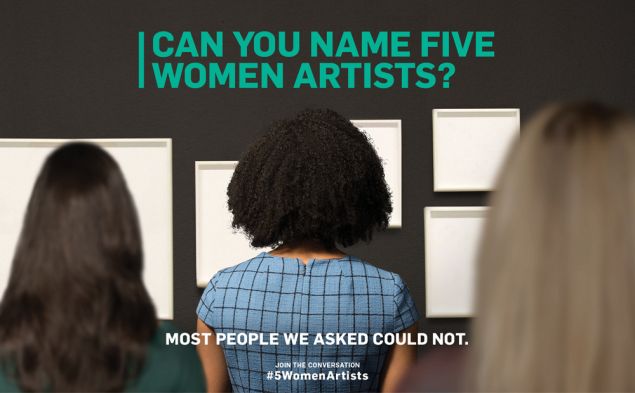 "As tough as it is for women artists to get the recognition they deserve, women of color have it even harder," N.M.W.A.'s digital editor Emily Haight, who runs the organization's social media accounts, told Observer. Considering that work by female artists makes up only three to five percent of major permanent collections in the U.S. and, at auction, there's 47.6 percent disparity in price for their work when compared to their male counterparts, it comes as no surprise that women of color are at a double disadvantage, especially since a recent study revealed 80 percent of the artists represented by top galleries are white.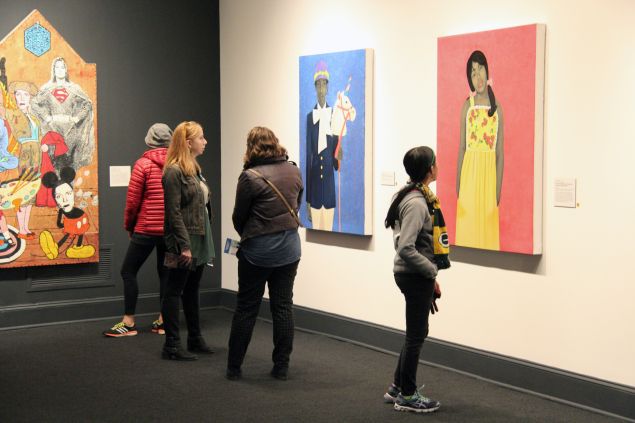 Of course the museum's #5WomenArtists initiative was started primarily to promote their collection, but they was pleasantly surprised at how many institutions, not just individuals, wanted to get in on the fun. Last year, more than 520 organizations around the world put the challenge to their social media community—a whopping 40 percent increase from the first iteration—with participants spanning 30 countries on all seven continents. "We even had people in the south pole working on the Antarctic Biennial joining in!" Though it's just kicked off this year, the digital initiative looks to be every bit as popular.
"Just go to a museum or gallery and take a picture of a work by a female artist and hashtag it. Or, if you know amazing women making art, take pictures of their work. It's so easy," said Haight, urging people to take part."Every post helps to right the balance just a little bit."
In some ways, the ultimate goal will be for the hashtag to fail. They'll stop needing to ask the question if, one day, most people can answer, "YES!"