Adam Levine is tying up some real estate loose ends and he happened to find one of the most fitting buyers for his Benedict Canyon bachelor pad.
The soon-to-be owner of the 3.6-acre property is none other than his longtime pal, John Mayer. Their friendship dates all the way back to 2003 and 2004, when Maroon 5 went on tour as the opening act for Mayer. Anyways, Mayer is doling out $13.5 million for the 7,100-square-foot house, according to the Los Angeles Times, which cites sources "not authorized to comment" on the transactions.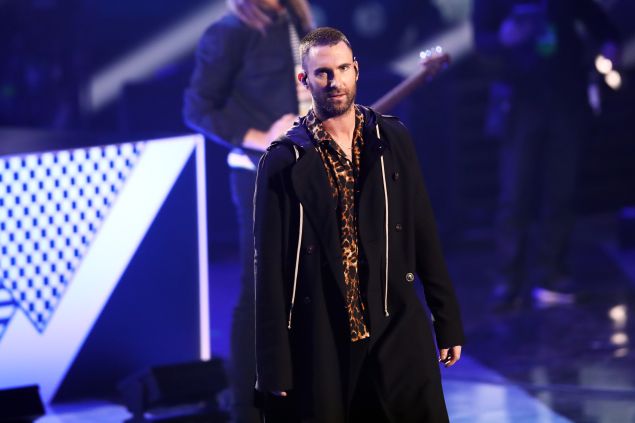 If this is the correct sales price, then Levine isn't coming away with quite the haul he hoped—he first listed the house for $17.25 million in June 2016, but following a number of price reductions over the last two years, the home was last listed for $15.9 million.
It's still far more than the $4.83 million paid for the house in 2012. Shortly thereafter, The Voice judge employed Mark Haddawy to help completely rebuild the single-story home, removing most of the interior walls to create just a single bedroom within the glassy structure. As fun as the home's layout is, it's obviously not so practical for Levine and his wife Behati Prinsloo, who welcomed the couple's second child last month.
But this bachelor pad seems pretty perfect for Mayer.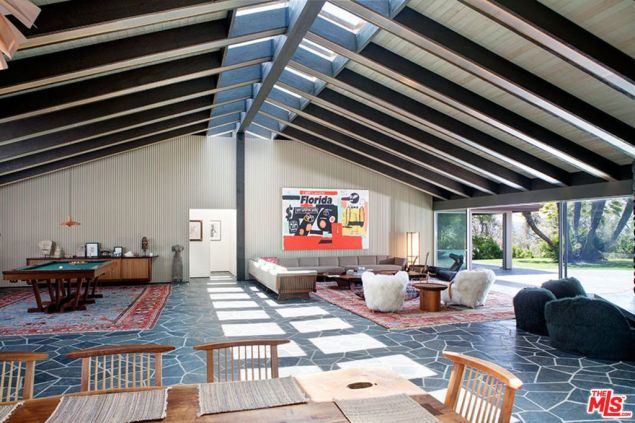 The home is located at the end of a long, double-gated driveway, with a tennis court, pool and spa on the estate, says the listing held by Kurt Rappaport of Westside Estate Agency. The loft-like abode is composed of a massive great room that is open to the kitchen and dining areas, with a large stone fireplace. There's also a two-story car collector's garage, complete with an elevated lift and a speakeasy card room.
Levine and Prinsloo aren't straying too far from the area, as they recently bought a 12,000-square-foot home in Beverly Hills from Will & Grace creator Max Mutchnick. The price was previously thought to be $35.5 million, but new records reveal the Maroon 5 frontman actually doled out $33.91 million for the seven-bedroom, eight-bathroom property.
It seems Mayer decided he's ready to make his big return to Los Angeles, or at least spend a little more time there—he hasn't owned a place in California since 2011, when he sold his Pacific Palisades home and relocated to a ranch in Montana following some questionable behavior.