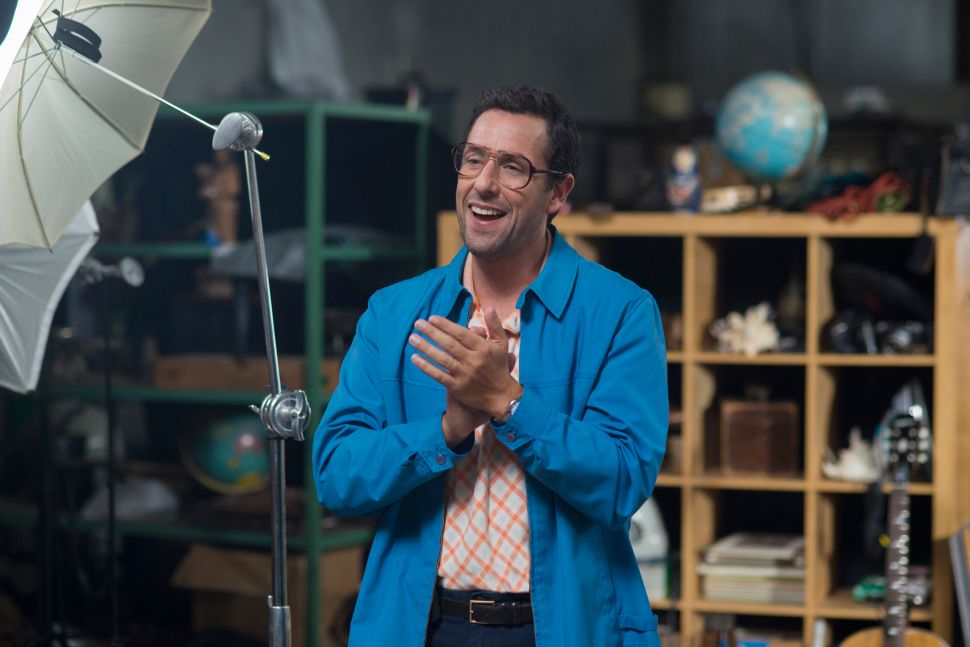 Is Netflix desperate or calculating? Does the streaming service want to hoard all manner of content or are they picking and choosing carefully? Does it matter if Bright and The Cloverfield Paradox are shit films if they rack up major viewership and disrupt traditional television?
Basically, is there a method to Netflix's madness?
Despite all outward evidence to the contrary, the answer is an undisputed yes. While the streaming service may throw gobs of money at projects just because it can, it also follows a very linear line of thinking that carefully leverages all of its viewership data. From that sea of information, Netflix has pieced together a film strategy that may look wonky from the outside, but actually makes sense from an internal standpoint.
In his new book, The Big Picture: The Fight for the Future of Movies, Wall Street Journal reporter Ben Fritz explores Hollywood's dramatic shift over the last 18 years that gave rise to the mighty franchise and squeezed out practically everything from the old guard of moviemaking. One particular note of interest in the book is how Netflix has entered the feature film fray, specifically with Adam Sandler.
From 2011 to 2015, the Happy Gilmore and Billy Madison star suffered through a series of box office bombs. Jack and Jill ($74 million domestic), That's My Boy ($37 million), Blended ($46 million) and Pixels ($78 million) all disappointed financially, cost Sony Pictures money and scared off other major studios. But as the rest of Hollywood saw Sandler as an aging star who could no longer sell tickets, Netflix saw an undervalued asset that appealed directly to its subscribers.
So they pounced.
"A few months later, Sandler got word that Netflix, newly interested in movies, had set its sights squarely on him," Fritz wrote. "Using data gathered from Sandler's Sony movies that Netflix had played through its Starz deal, [Netflix chief of content Ted] Sarandos's team knew that even as his box office-power waned, Sandler remained one of the most popular stars on the streaming service. His aging audience might be less likely to pay to see him in a theater, but they still loved laughing at his antics at home.

'We knew he was popular in markets where his movies had never ever opened,' Sarandos said.

"The mid-budget star vehicle, in other words, still worked great for Netflix. When people went to theaters, they preferred brand-name franchises. But when they were browsing for something to stream rather than pay fifty dollars for a night out, a familiar face doing the familiar shtick was perfect. Movies without massive visual effects were just as enjoyable at home, after all, if not more so. And if the stars had chosen to stretch their wings and you didn't like the movie you clicked on, you could turn it off immediately. You lost a little bit of time, but not any money.

"And though there may not be as many fans of Adam Sandler, or any movie star, as there used to be, that didn't necessarily matter to Netflix.

"All studios care about is how many people buy tickets or DVDs. They get their money whether you loved the movie or hated it. But Netflix measures success by how many people finish a movie and are satisified enough to keep subscribing as a result, or who sign up just in order to watch it. Adam Sandler's fan base may have shrunk, but those who remained were loyal and they were global—just what Netflix wanted. Additionally, Netflix wouldn't have to spend millions of dollars on billboards and TV ads to market each film. Its algorithm would prominently suggest each Sandler movie to his fans on their home screen the moment it was available."
Sandler is far removed from his peak as a movie star, but Netflix's strategy seems to have worked.
In the first fiscal quarter of 2017, Netflix reported that since the release of the actor's first streaming feature (The Ridiculous 6) in December 2015, users have watched 500 million hours of Sandler content. That's half a billion hours spent on man-child antics.
Speaking during the keynote speech at the Consumer Electronics Show in 2016, Sarandos revealed:
"The Ridiculous Six, by way of example, in the first 30 days on Netflix, it's been the most-watched movie in the history of Netflix. It's also enjoyed a spot at number one in every territory we operate in, and in many of them it's still number one."
Last year, he said that viewership for the actor's Netflix originals are "through the roof." Of course, since the streamer doesn't release ratings numbers, we can't know for sure. But if Sandler's movies weren't performing, would the company really re-sign him to a second four-picture deal in March 2017 rumored to be worth north of $20 million per film?
In October 2016, the streaming service had 86 million worldwide subscribers. Today, they have more than 117 million. Netflix's growth is due to a multitude of reasons, but the development of its film branch—culminating in four Oscar nominations this year for Mudbound—is a contributing factor.
Maybe Netflix has just figured out the blind truth about us consumers: we're much more willing to watch shit if we don't have to leave our couches to do so. While that common denominator business approach may not endear the streamer to the film industry faithful, it sure does seem to be scoring them a ton of eyeballs, which is all that matters.
The Big Picture: The Fight For the Future of Movies will become available on March 6.