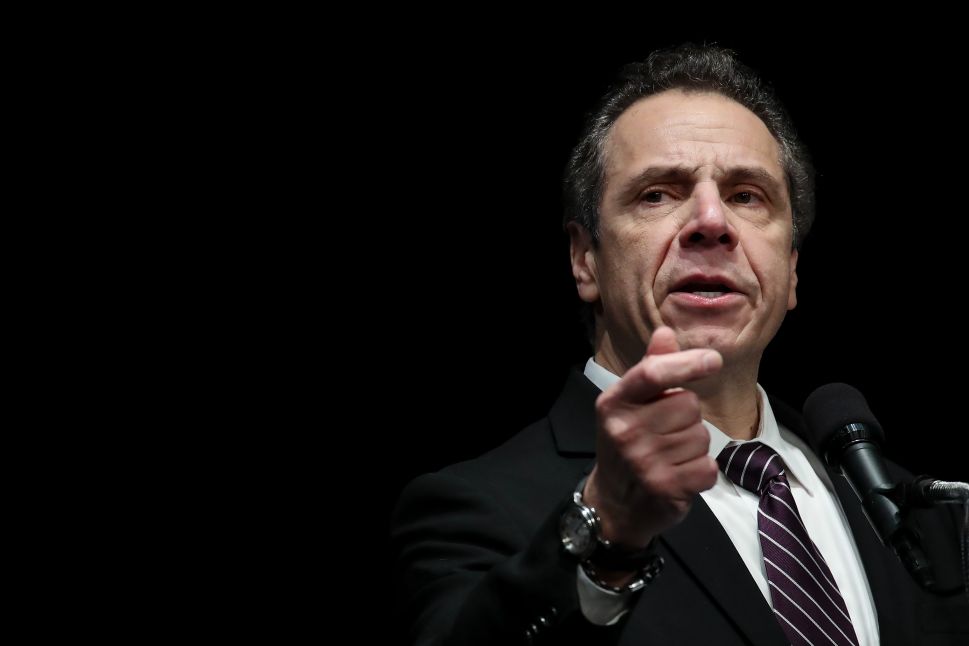 Joseph Percoco, a former aide to Gov. Andrew Cuomo whom he described as "my father's third son"—was found guilty on three of six felony counts in a corruption trial that lasted eight weeks, according to reports.
Percoco, 48, who served as Cuomo's former campaign manager and deputy executive secretary, was facing six counts, but the jury found him guilty of only three: conspiracy to commit honest services fraud, conspiracy to commit honest services wire fraud and solicitation of bribes and gratuities, according to POLITICO.
When asked if he was disappointed by the verdict, Percoco responded in the affirmative and noted that he will look into appealing it.
"Yes, I am," he told NY1.
His sentencing will take place on June 11. He is facing 50 years in prison.
Co-defendant Joseph Gerardi was acquitted of all three counts, according to NY1. Another co-defendant, Steve Aiello, was convicted one one count. And no verdict was reached for Peter Galbraith Kelly Jr., another co-defendant.
Aiello, who founded COR Development in Syracuse; Girardi, an attorney; and Galbraith Kelly Jr., of Hudson Valley Competitive Power Ventures, were all charged with paying Percoco the bribes.
Todd Howe, who was the prosecution's star witness, agreed to cooperate with federal prosecutors. During the trial, he admitted to flouting his agreement with them, which resulted in his bail being revoked.
Geoffrey Berman, interim U.S. Attorney for the Southern District of New York, said that in committing his crimes, Percoco sold "the sacred obligation to honestly and faithfully serve the citizens of New York."
"As every schoolchild knows, but he corruptly chose to disregard, government officials who sell their influence to select insiders violate the basic tenets of a democracy," Berman said in a statement. "We will continue relentlessly to bring to justice those public officials who violate their oaths by engaging in this especially offensive misconduct."
Percoco was accused of taking more than $300,000 in bribes from two companies with business before the state, NY1 reported.
The bribes included a "low-show job" for his wife, Lisa, in which she earned $90,000 a year, as noted in then-U.S. Attorney Preet Bharara's indictment unveiled in November 2016.
Percoco then coerced executive agencies and entities to provide help and relax regulations for the companies' operations in the state and subsequently lied about it in disclosure forms.
When Percoco was first indicted, Cuomo said it was a "profoundly sad situation for me personally" and that the justice system "must take its course." He also vowed to pursue ethics reform in the next legislative session.
The governor's office did not immediately respond to a request for comment on Tuesday.
The news comes as Cuomo is running for reelection for a third term and is rumored to be mulling a bid for president in 2020.