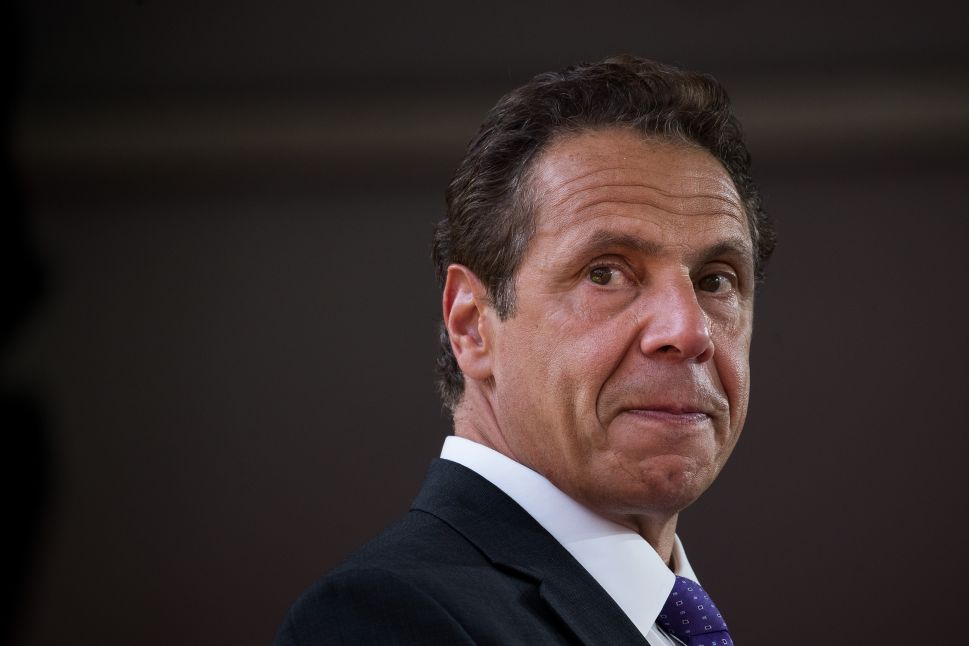 Despite the buzz surrounding a potential gubernatorial bid by education activist and actress Cynthia Nixon and negative headlines amid a corruption trial for one of his former aides, Gov. Andrew Cuomo is still the frontrunner in the 2018 New York governor's race, according to a new poll.
When asked who they would vote for in a Democratic primary, 66 percent of registered voters said they would vote for Cuomo, compared to 19 percent for Nixon, according to a poll released by the Siena College Research Institute on Monday morning.
And 20 percent of registered voters said they have a favorable opinion of Nixon, compared to 19 percent who said they have an unfavorable opinion. Another 60 percent of individuals polled do not have an opinion about her or do not know enough about her.
The poll was conducted from March 11 to March 16 with 772 New York state registered voters.
Former Syracuse Mayor Stephanie Miner is also considering a gubernatorial bid. Former State Senator Terry Gipson is currently the only Democrat who has formally declared a bid against Cuomo.
And in the poll, Cuomo also beat Republican opponents.
Roughly 47 percent of individuals said they would vote for Cuomo, compared to 29 percent for Dutchess County Executive Marco Molinaro—who is expected to launch his bid on April 2—and 28 percent for state Senate Majority Leader John DeFrancisco.
But despite still being the frontrunner, Cuomo saw his popularity rating decrease. About 52 percent of individuals said they view Cuomo favorably, compared to 40 percent who said they have an unfavorable opinion of him.
This could likely be due to anger among activists and elected officials on the left over their belief that he is not doing enough to bring breakaway Democrats back into the Democratic fold in the state Senate.
And his former aide, Joseph Percoco, whom he has described as his father's "third son," was recently found guilty on three counts in a federal corruption trial.
Still, he recently received endorsements from singer Elton John and his husband David Furnish. And the New York State chapter of the National Organization for Women—a group that has worked closely with Cuomo—a move that was met with mixed reactions.
He has also been endorsed by the Human Rights Campaign and 1199 SEIU United Healthcare Workers East, New York's largest union and the largest healthcare union in the United States.
His 2014 Democratic challenger, Zephyr Teachout, who won more than 30 percent of the vote in 2014, suggested that people should not underestimate Nixon.