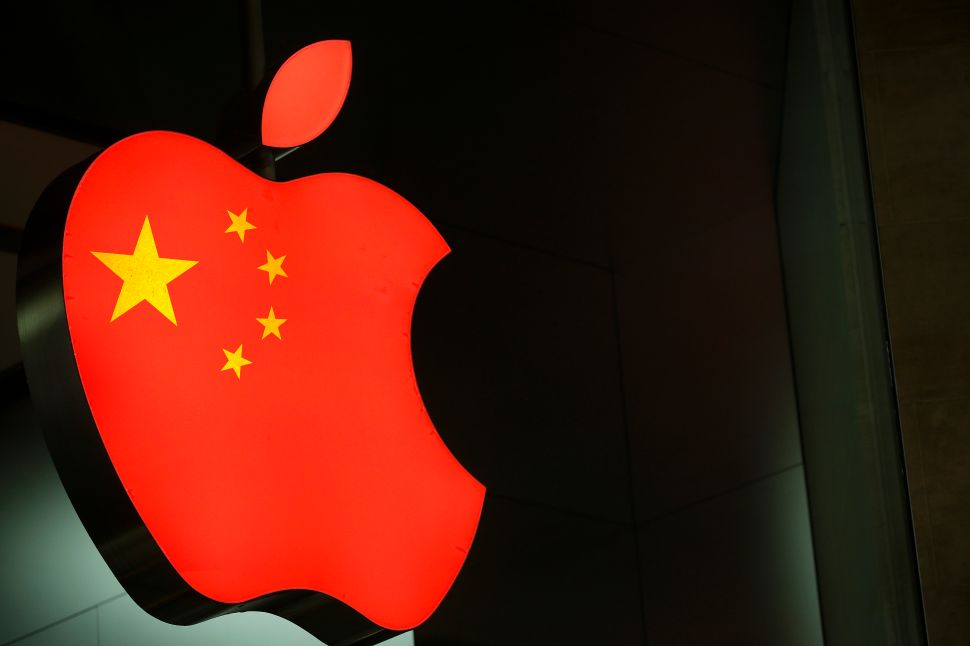 On Wednesday, Apple officially handed over its iCloud operation in China to a local state-run company, along with all encryption keys to unlock local user data. The switch will give the Chinese government unfettered access to the photos, emails and contacts of over 240 million iPhone users in China.
Guizhou-Cloud Big Data (GCBD), the company taking over Apple's Chinese iCloud operations, is owned by the government of the Guizhou province in southwest China.
Apple's move came at an awfully unfortunate time.
Three days earlier, Beijing announced an unexpected proposal to delete a clause in the Chinese Constitution that limits any president to serve no more than two five-year terms. The proposed change, which is set to pass in the National People's Congress this month, will allow current president Xi Jinping to stay in power indefinitely.
Criticism from pro-democracy advocates and human rights groups have flooded social media since the news broke, and Apple, the U.S. tech giant with a massive manufacturing operation and user base in China, is now under fire for being an accomplice to China's digital dictatorship.
"The changes being made to iCloud are the latest indication that China's repressive legal environment is making it difficult for Apple to uphold its commitments to user privacy and security," human rights watchdog Amnesty International said in a commentary on Tuesday.
In defense, Apple said the decision was meant to offer better privacy protection for its Chinese users. Or, more frankly, the company didn't have many options.
"Our choice was to offer iCloud under the new laws or discontinue offering the service," an Apple spokesman told CNN this week. He added that shutting down iCloud service would actually result in "less data security and privacy," as a main benefit of iCloud is preventing data loss in the event of a phone being stolen or hacked.
However, the central issue isn't cyber hacks, but government surveillance.
Apple signed the iCloud agreement with GCBD last year after Beijing passed a new cybersecurity law requiring all companies operating in China to leave data within the country borders.
The tightened cyber law also forced Apple to block Apple News in China and to quietly delete VPN apps, proxies that allow China users to bypass internet censorship, from the local iOS App Store.
Apple CEO Tim Cook, who frequently visited China for 25 years when he oversaw Apple's supply chain operation before taking the position of CEO, enjoys a reputation of pragmatism and always putting business above politics when tough decisions need to be made.
"From my American mindset, I believe strongly in freedom. They are at the core of what being an American is. But I also know that every country in the world decides their laws and regulations," Cook said at the Fortune Global Forum in China in December in front of an audience of business executives from around the world.
"Your choice is—do you participate, or do you stay on the sideline and yell how things should be? My view is that you show up and you participate, because nothing ever changes from sidelines," Cook said.
Speaking of participating, Apple is in the middle of another deal with GCBD to build a $1 billion China data center in the Guizhou province, which is set to open in 2020.
In an editorial last month, Chinese state paper Global Times said that the iCloud transfer and the new data center will benefit Chinese Apple users because they "will have their data privacy better protected, as the Chinese government is expected to effectively ensure data security."
That argument is hardly convincing to anyone outside of China's authoritarian system or anyone with a common-sense understanding of privacy rights.
"The basic principle of Chinese privacy law is that the underlying owner of all information about people (and the underlying owner of everything else, really) is the state," Yonatan Zunger, a data privacy expert who formerly led Google's privacy infrastructure, wrote on Medium.
Zunger said that tech companies have mostly been able to fight off governments' demand to control user data, because these changes are technically difficult (which usually require fundamental redesigns of the underlying systems) and are harmful for their users , "but a high-profile concession like Apple's undermines this."
"All of which is to say: this sort of decision puts Chinese people who are using Apple products in danger today, but it may put far more people around the world in danger tomorrow," he warned.