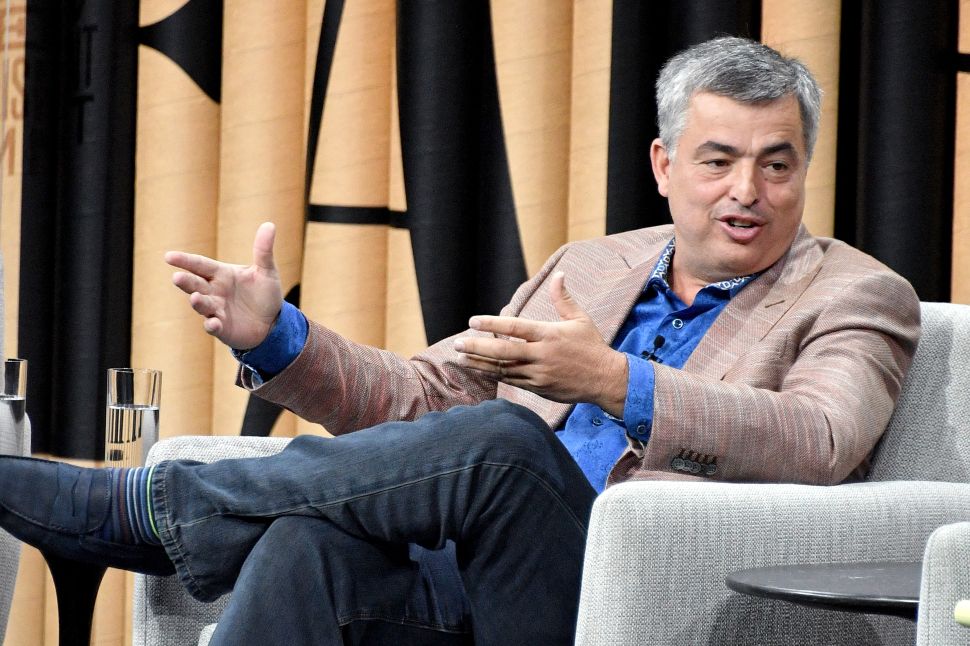 Shortly after the new year, a rumor began sweeping across the tech, business and entertainment industries: Apple was eyeing Netflix as a potential acquisition.
The idea was first floated by Citi analysts Jim Suva and Asiya Merchant, who said there was a 40 percent chance of a deal happening. Given Apple's looming foray into streaming and original content production, the idea made some sort of sense on paper. But the rest of the world wasn't nearly as convinced.
At the time, Mike Kelly, CEO of Kelly Newman Ventures, was doubtful about the idea, telling Observer: "At this stage, Apple has just announced their plans to repatriate the $220 billion and Netflix is just one of the many possibilities on what they could do with it. We'll just have to wait and see as plans mature."
Now comes word out of SXSW from Apple senior vice president of software and services Eddy Cue that the public was right to be skeptical.
When asked if the tech company is looking to purchase Netflix or even Disney, Cue noted that both were "great partners" but that an acquisition is not on the horizon.
"Generally, the history of Apple—we have not made huge acquisitions," Cue said, according to TheWrap. He also referenced Wayne Gretzky's "skate to where the puck is going, not where it is" line.
Cue noted that Apple is focused on long-form shows instead of short-form content.
At the time of the rumor, the analysts concluded that a Netflix acquisition would cost around $75 billion, a number that has risen significantly in recent months. Considering that Apple's biggest acquisition to date was the $3 billion purchase of Beats, a deal seemed out of character for the deep-pocketed but calculating company.
Netflix is also intent on flooding the market with content thanks to its $8 billion budget, relying on the sheer volume of its library to hook viewers. Apple, meanwhile, has set aside an initial $1 billion for content and is aiming for something more consistent.
Thus far, they've lined-up a fascinating roster headlined by La La Land writer/director Damien Chazelle's new innovative drama series, a reboot of Steven Spielberg's Amazing Stories estimated to cost $5 million per episode and a splashy drama from Reese Witherspoon and Jennifer Aniston.
"We're completely all in. There's a difference though; we're not after quantity, we're after quality," Cue said. "We don't try to sell the most smartphones in the world; we don't try to sell the most apps, we try to make the best one."
He added "money isn't an issue" in regards to Apple making its own shows.
Maybe, just maybe, the tech company doesn't need Netflix.