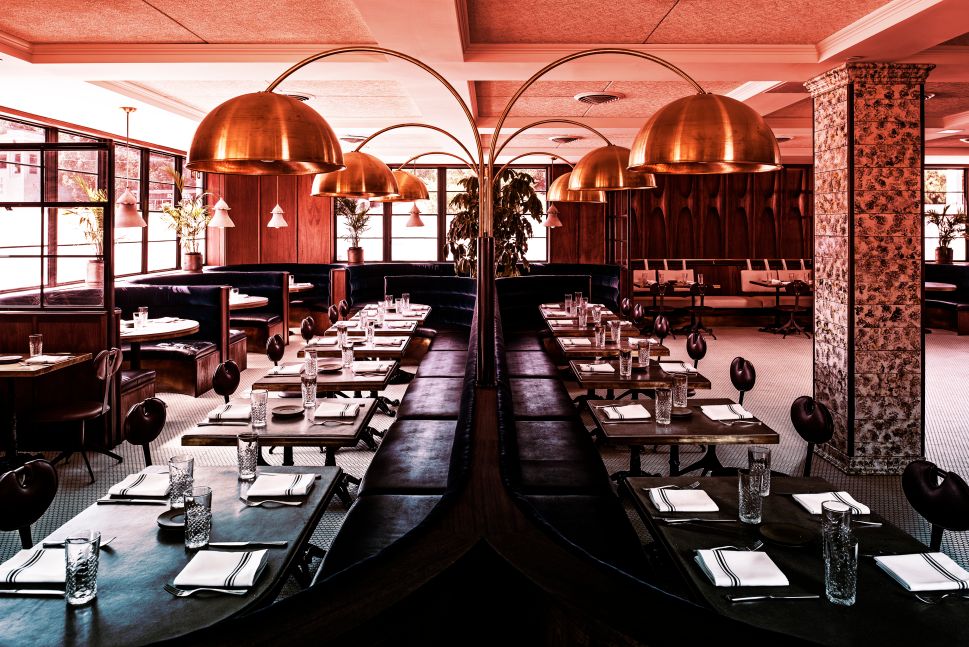 If you're venturing to Austin and looking for somewhere to eat, but don't feel like devouring breakfast tacos in the morning and scarfing down BBQ once the sun sets, there are plenty of inventive local offerings. For those hoping to spot a celebrity (especially during festival season), Sophia's has had appearances from everyone from James Franco to Bill Nye (yes, the Science Guy). Or, if you want to experience New York in Texas, venture to Cedar Tavern, the former Greenwich Village bohemian bar and artist's paradise once beloved by Jackson Pollock, Jimi Hendrix and Bob Dylan, that has been painstakingly re-created in Texas.
We've rounded up the five best spots to grab a bite, an adult beverage and a little taste of Texas, whether you're in town for a bachelorette party, SXSW or just a long weekend down south.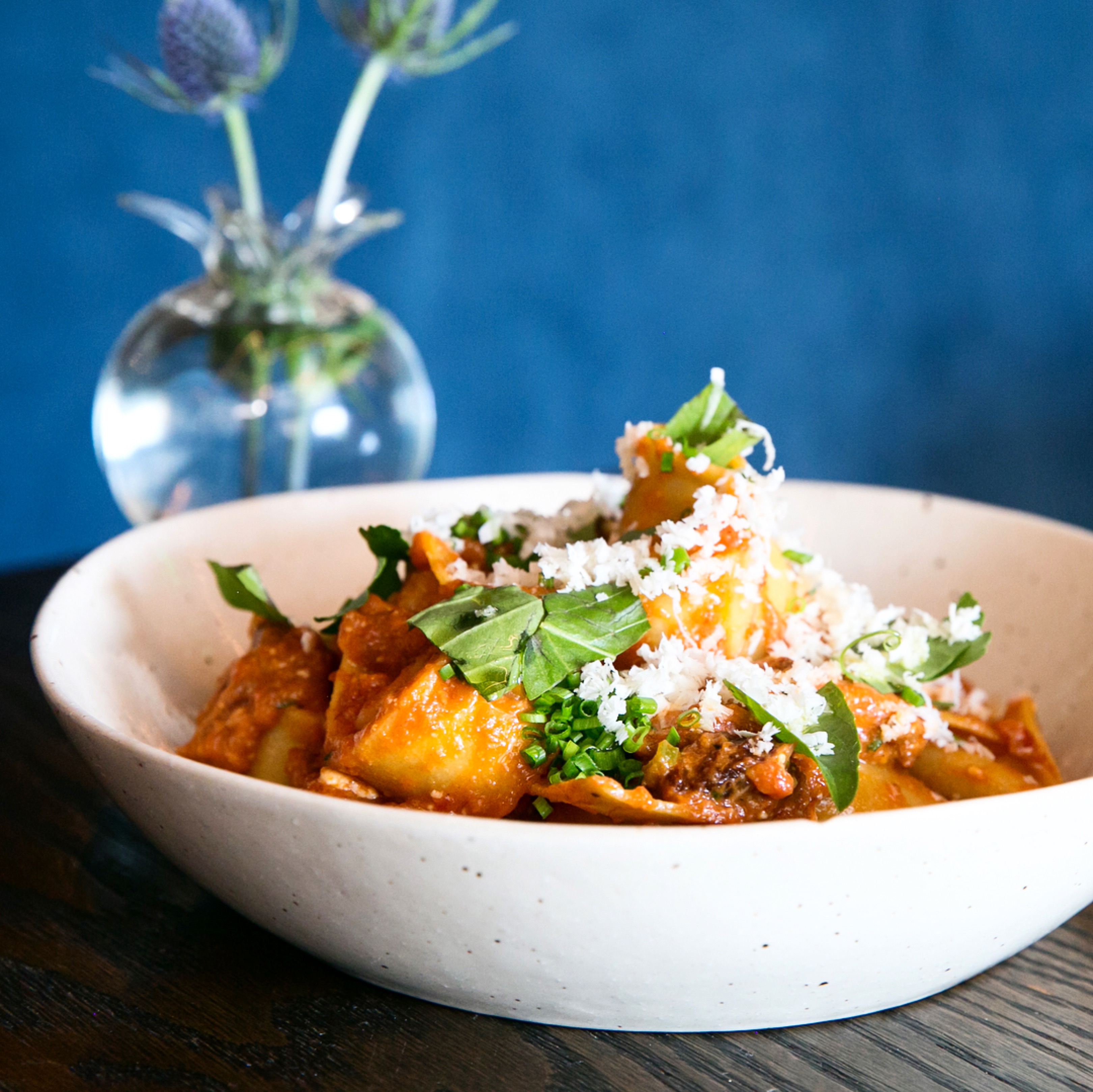 This farm-to-fork restaurant in East Austin is inspired by both Northern Italy and Texas. Chef Nic Yanes has been showing off his new take on classics since they opened in 2015, using locally sourced, sustainable ingredients. If you're in the market for a cocktail and don't feel like drinking on Sixth Street, Juniper has a suitably mature menu with a focus on gin drinks—they're also served up steadily during happy hour on the patio or at the bar. This spot has landed on countless best-of local lists proving their prowess, including being named one of the best new restaurants in Austin Monthly. According to The Austin Chronicle, oysters topped with a tomato-seed suspension, chicken liver mousse and the puffy potatoes are the best way to start your meal, followed by any of the homemade pastas. Pay special attention to the pappardelle, topped with an oxtail ragu or go for the pasta immersed in a Parmesan-rind broth and topped with chives and Alba truffle, if you want to spring for something indulgent (and you definitely do).
If you're hoping to spot a celebrity who's in town for festival season, the Austin supper club should have you covered. Halsey's boyfriend G-Eazy, James Franco, Seth Rogan and Bill Nye have all stopped by Sophia's, making for an eclectic collection of fans. The menu at this Italian-American spot is based on family recipes, but there are plenty of vegetarian options; in fact, four of the ten house pastas are vegetarian. Start with the grilled artichoke, then make your way through the menu with the fresh chopped salad and the Cacio E Pepe or the Pasta Alla Sophia's, made with the restaurant's signature sauce and topped with pancetta and their house-made mozzarella. Feeling decadent? Dig into the Orecchiette Tartufate, made with cremini mushrooms, asparagus and sun-dried tomatoes and served in black truffle cream, topped with white truffle oil. If you're more of a night owl, Sophia's cocktail lounge has a DJ, live music, late-night bites and fresh takes on classic Italian cocktails created with house-made liqueurs.
James Beard Award-Winning Chef Tyson Cole is behind the contemporary Japanese menu at Uchi (which is celebrating its 15 year anniversary this year) and sister restaurant, Uchiko. Chef Cole is one of the few American sushi masters, and he trained for more than a decade in Tokyo, New York and Austin, leading up to the inventive cuisine at Uchi, where small plates reign supreme. If you want to try everything at once, Sake Social allows guests to try beverages and dishes for less than $10, but it only lasts from 5 until 6:30 p.m., so get there fast. Otherwise, the restaurant has a reputation for being on the pricier side, especially by Texas standards. You could always pick your own sushi rolls, your best bet is to opt for the chef's tasting menu or simply ask for recommendations based on what's fresh. And while they accept walk-ins, make sure to book ahead during festival season.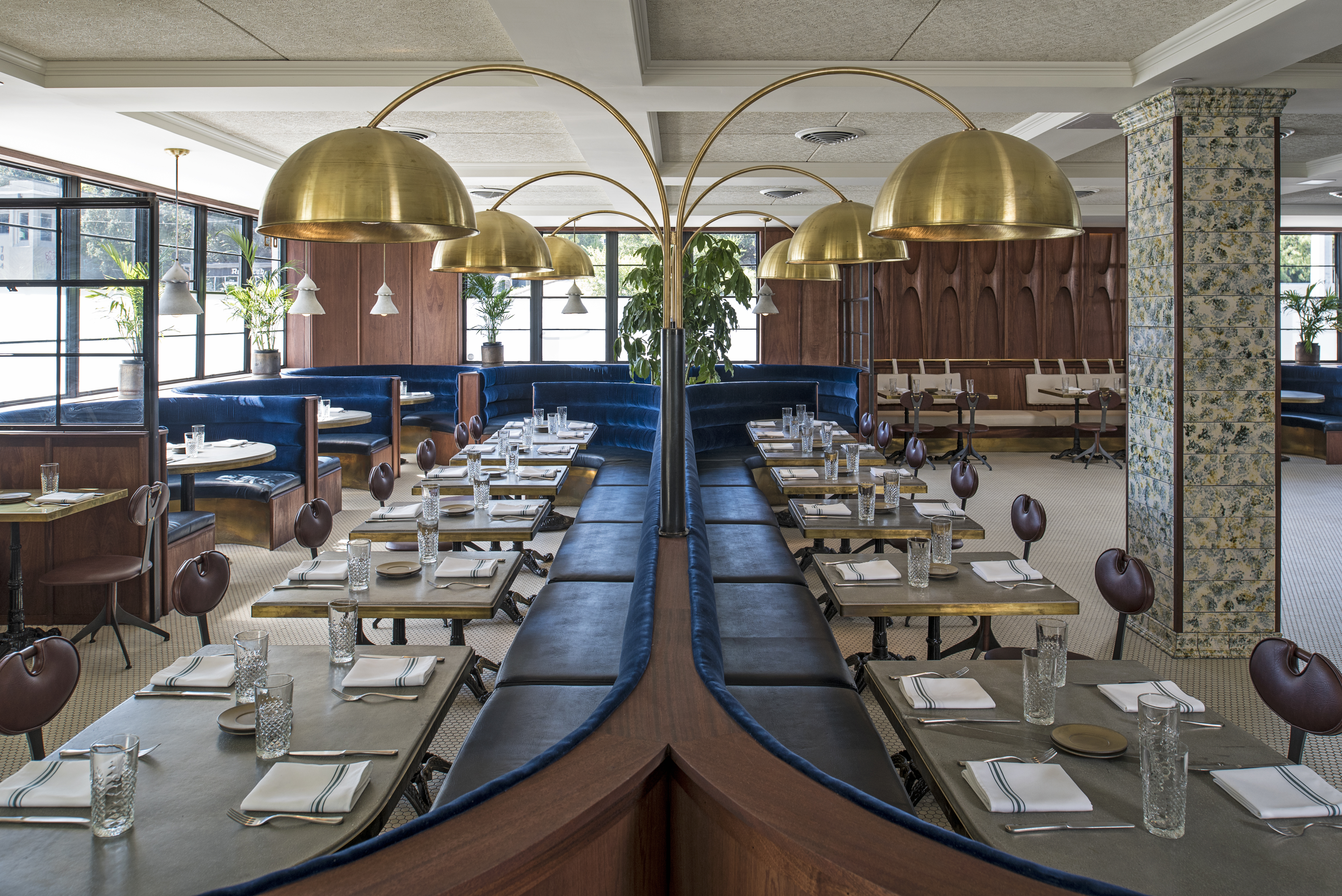 Eberly is an Instagram-ready restaurant that sits in an old print shop on South Lamar with wood-paneling offering a blast from the past. There's a rooftop terrace overlooking downtown for cocktails, a study that's ideal for start-up founders who are working remotely and a dining room with fresh takes on American cuisine. If you're in the market for a quick history lesson, the restaurant's name is in honor of Angelina Eberly, the local innkeeper who stood up to President Sam Houston and his Texas Rangers by firing a cannon to keep Austin as the capital of Texas in 1846. To complement the name, the restaurant is hyper-local, with seasonal ingredients and timeless favorites, including farm fresh vegetables and the banana mousse with butterscotch ice cream, topped with gold leaf for an Insta-ready twist.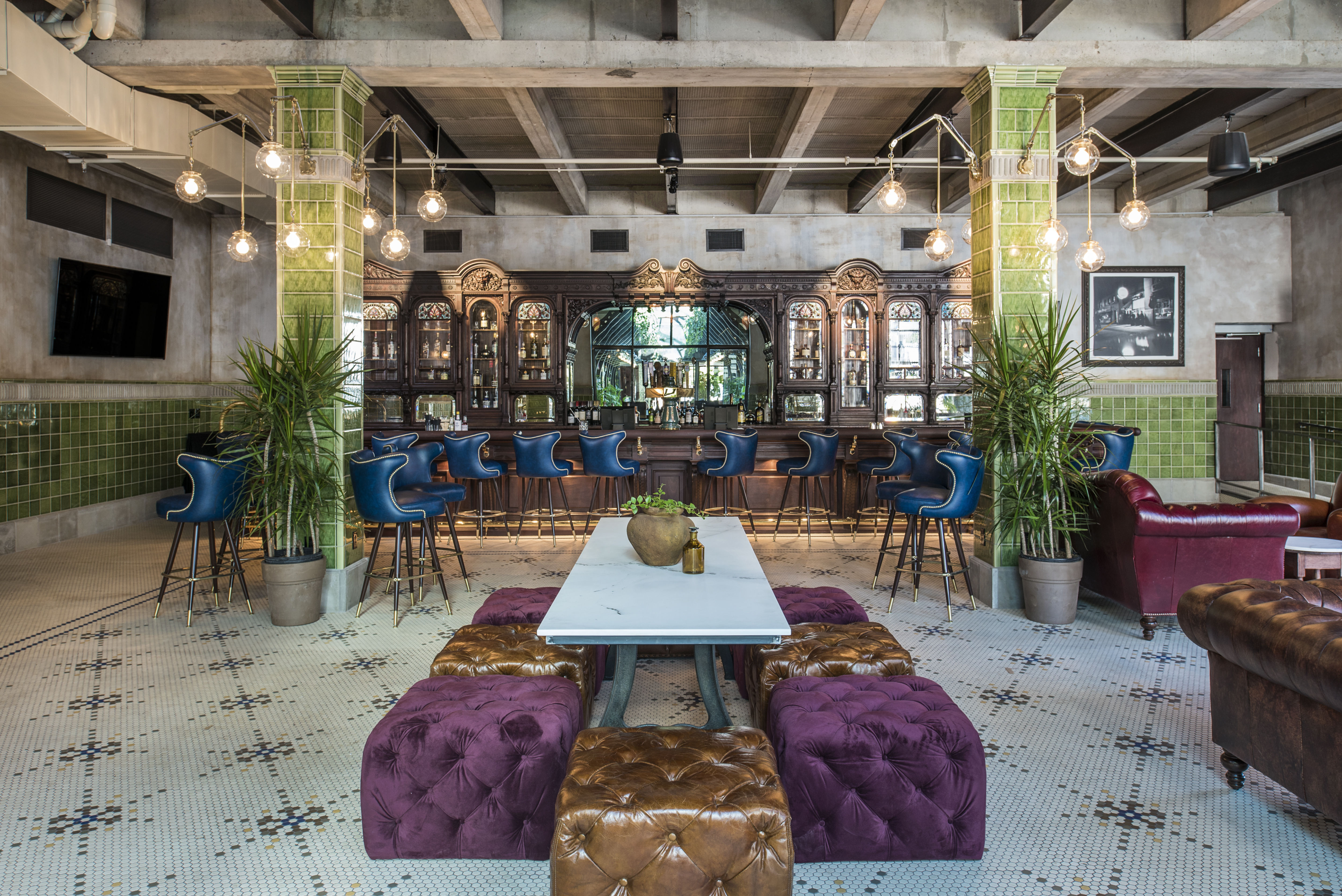 Eberly's pièce de résistance is the notorious Cedar Tavern, formerly found in Greenwich Village and recreated piece by piece as an installation inside of the restaurant. The bar, which was open for 150 years and played host to Jack Kerouac, Bob Dylan and Jackson Pollock among many others during its Manhattan heyday, was carefully taken apart and reconstructed by fine art movers. The bar was preserved in a climate-controlled warehouse for a decade before starting its new life in Austin. Alongside restored stained glass pieces from the bar you'll be drinking the same classic cocktails that beat poets and abstract expressionists sipped on, including Negronis, Old Fashioneds and French 75s. Cedar Tavern might have originated in New York City, but it's now something you could only find in Austin.
Looking for a place to stay in Austin? We've got you covered.