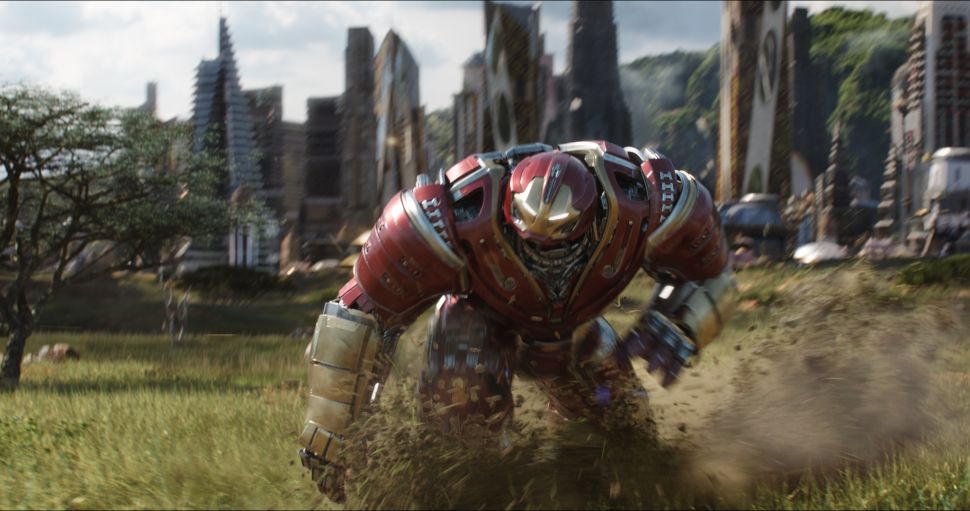 Avengers: Infinity War has been 10 years in the making, ever since Nick Fury sauntered up to Tony Stark in 2008's Iron Man post-credit scene and breezily mentioned his plans for a superhero team-up.
But after a decade, it looks as if Disney and Marvel Studios couldn't wait a moment longer.
The studio has moved up the blockbuster's release date by one week in North America. As opposed to opening on May 4, the unofficial start of the summer tentpole season, Infinity War will now open on April 27. The Anthony and Joe Russo-directed film will open on the same day around the world.
So, will this date change have any impact on the movie's box office prospects?
Avengers: Infinity War is expected to take in right around $200 million during its opening weekend, though it could receive a boost from the massive success of Black Panther.
On April 27, Infinity War will oppen against the animated flick Animal Crackers and Amy Schumer's I Feel Pretty. The films offer some decent counterprogramming against the mammoth Marvel movie but aren't real threats. What deserves more attention is Dwayne Johnson's Rampage, which will be opening one week prior.
As for Infinity War's original release date, no other major studio films are set to open on May 4. The following weekend will see Melissa McCarthy's Life of the Party and Gabrielle Union's Breaking In. Both can find an audience (and McCarthy's movies almost always open well), but neither are expected to take away much business from Infinity War.
The only real competition of the month comes on May 18 (Deadpool 2) and May 25 (Solo: A Star Wars Story).
As we saw with the surprisingly leggy Jumanji: Welcome to the Jungle, Johnson still has a magnetic pull on the box office. That movie earned a solid $50 million in its second week. Of his last five films, only one has dropped more than 60 percent in week two. But, then again, The Rock was dealing with a more familiar IP thanks to Robin Williams' 1995 classic. Rampage is based on a video game from the 1980s and '90s, so its name power isn't nearly as valuable.
Ultimately, Marvel is fine risking a slightly smaller opening weekend if it means adding one more week of a buffer between Infinity War and Deadpool 2. The move will likely help Infinity War retain more of its audience than Avengers: Age of Ultron, which dropped nearly 60 percent in its second weekend. What Marvel may potentially lose in opening weekend numbers—which will not be a lot at all—they'll make up for with the extra time.
The Marvel Cinematic Universe will be just fine.