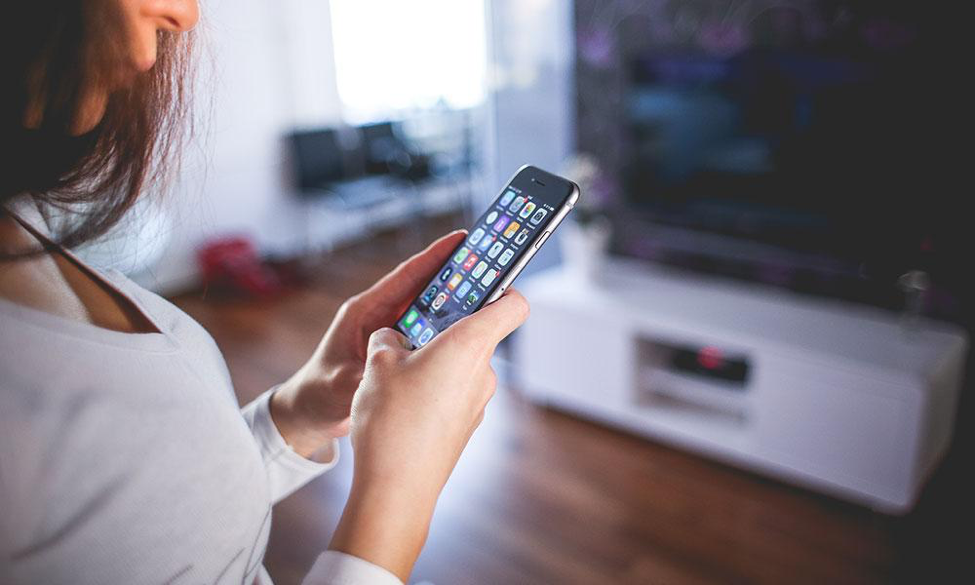 There are a variety of ways on how we could improve our homes. These days, our world is technology-driven and new tools or gadgets are invented almost every day to improve our well-being. As we live our fast-paced lifestyles, we need more things that would help us to keep our homes secure, do our house chores or just lift our daily mood.
With this in mind, I made a list of smart gadgets that will lend you a hand in taking care of your home.
V2 Climate Comfort System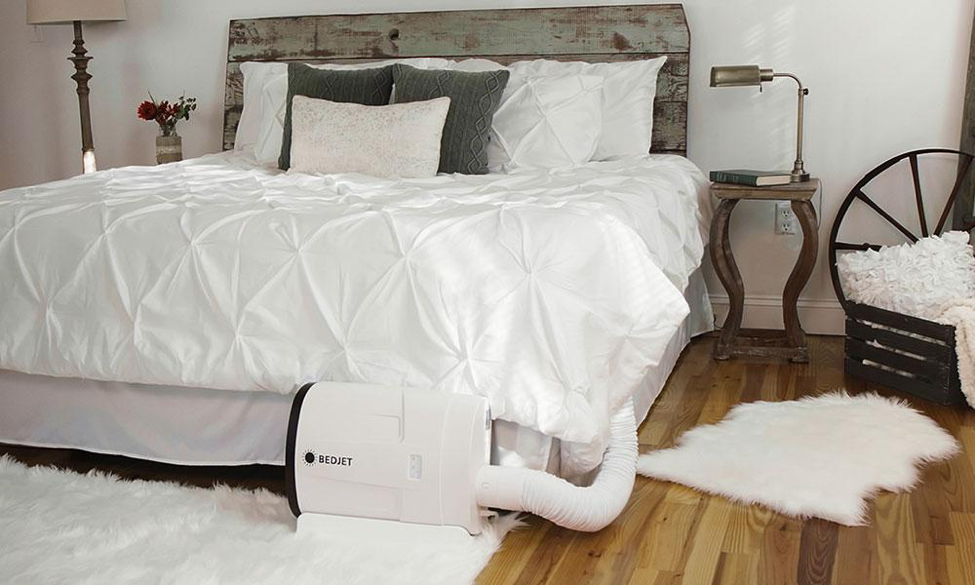 Have you ever had any problems with your sleep? I can bet that most of the time in summer, you will find it difficult to fall asleep because it is too hot. Also, during winter, you feel too cold as well and your feet could sometimes get frozen.
There is a solution to these problems. BedJet has designed a smart climate comfort system that uses sleep inducing biorhythm temperature technology to ensure you have the best quality of sleep. It may help you to fall asleep quicker, sleep longer, and wake up more energised. Furthermore, this awesome gadget can replace your noisy phone morning alarm with a gentle BedJet V2 temperature wake-up system.
Also, there are some add-ons that will improve your sleep even more. The AirComforter sheet is a perfect bed sheet to use with the system as it is designed especially for the BedJet system.
Price starts at $299.00
The Smart Garden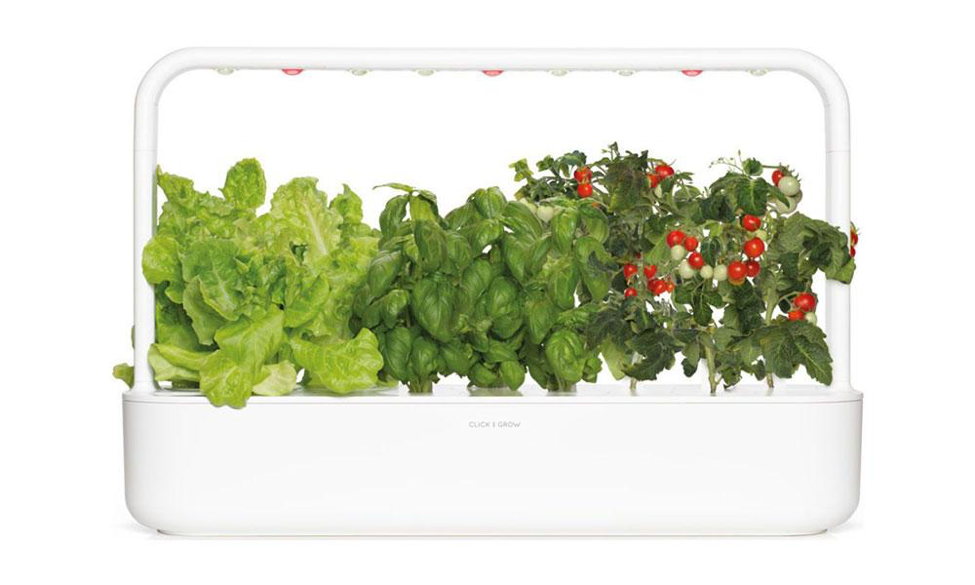 Would it not be nice to have your own small and smart garden in your kitchen, which would provide you with fresh vegetables? I believe that a lot of people dream of having that. They try to grow vegetables in their yard, and balcony but a lot of times, they do not succeed due to the time and effort healthy vegetables require to grow.
However, the Smart Garden solves all of these problems. It is precisely designed as a self-growing indoor garden that provides you with fresh plants in your kitchen. This small but rather smart garden is inspired by NASA. The garden ensures that plants would get the right configuration of nutrients, oxygen, and water. It is equipped with LED lights that provide one's plants with the energy that they need to flourish. Also, it is user-friendly as you only need to put the biodegradable plant capsules into the garden, fill the water tank, plug in the power cord and wait till the plant grows up.
Price starts at $199.95
Video Doorbell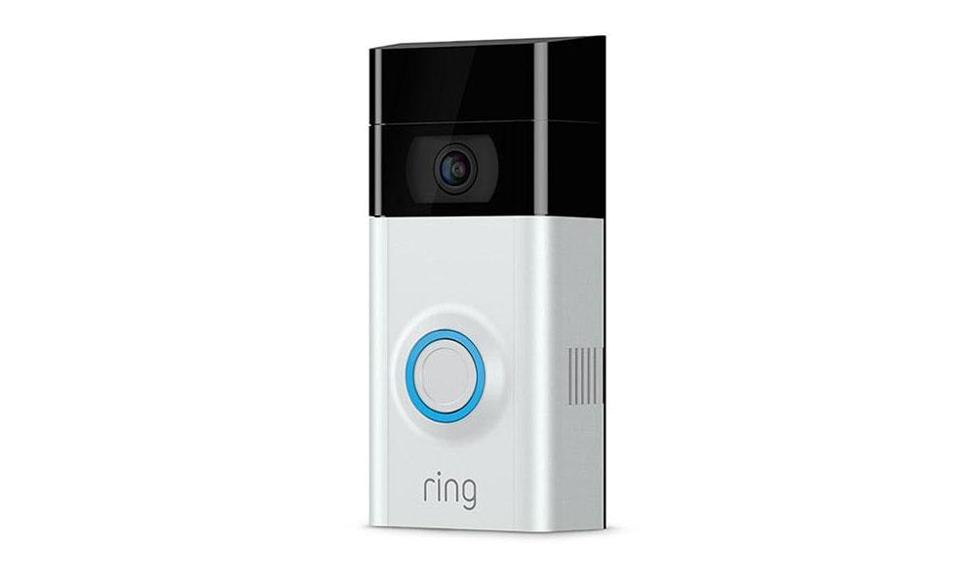 How cool would it be to see what is happening in front of your doorway through your phone no matter where you are, as well as, having the possibility of asking them why they have come without going to the front door?
Video Doorbell 2 enables you to watch your front door in excellent 1080HD video quality. Additionally, it allows you to see, hear, and speak to the visitors from anywhere in the world. This doorbell provides you with instant notification if someone is in your doorway, and will allow you to protect your property from the comfort of your pc, tablet or smartphone. Moreover, the camera of the doorbell is equipped with the infrared night vision. Thus, at night-time, you will see everything clearly.
Price starts at $199.00
Nanoleaf Light Panels | Rhythm Edition
Sometimes it is good to renew one's home to bring some more lights and new things to one's life. There are various ways of doing that. For example, you can change your room's colour, buy a new couch or anything else. However, I suggest you install some Nanoleaf light panels in your home. The kit includes everything that you would need to spectacularly light your room. These Wi-Fi smart lighting panels can be controlled by your smartphone through a mobile app, using basic function buttons on the panels or by voice assistants such as Siri, Amazon Alexa or Google Assistant. Rhythm Edition lets you set the panels to adjust their colour to the music, and they alter according to the music astonishingly.
Price starts at $229.99
WyzeCam
Have you ever wondered what happens around your house when you sleep or when you are away on your holidays or work?
If so, I can recommend a perfect home security camera for you. WyzeCam is a 1080p Full HD security camera that can record and store videos of your home. It is equipped with sound and motion detectors. As a result, it can send instant notifications to your smartphone or email you when something is detected. Moreover, the camera allows you to listen and talk through camera via your smartphone. The cameras have night vision that will provide you with clear video during the low light period. It has many more excellent features that I believe will suit everyone's needs. If you want your home to be secure, it is a perfect choice for you.
Price starts at $19.99
Anova Precision Cooker
Most of us would like to be professional chefs not only to impress other people with our cooking skills but also to enrich our diet. Some time ago, this was impossible to achieve for an ordinary person. However, it had changed when precision cooking was introduced.
Anova Precision Cooker is the world's top-selling sous vide machine. It is a user-friendly precision cooker that lets you put a ziplock bag containing your food into the water heated by Anova Precision Cooker. You will get your meals cooked precisely like it was prepared in the restaurant, and everyone will praise your meal. The cooker allows you to control it from another room via Bluetooth or Wi-Fi, it can serve up to 8 people, and its 800 watts power will heat your water instantly.
Price starts at $129.00
Eufy RoboVac 11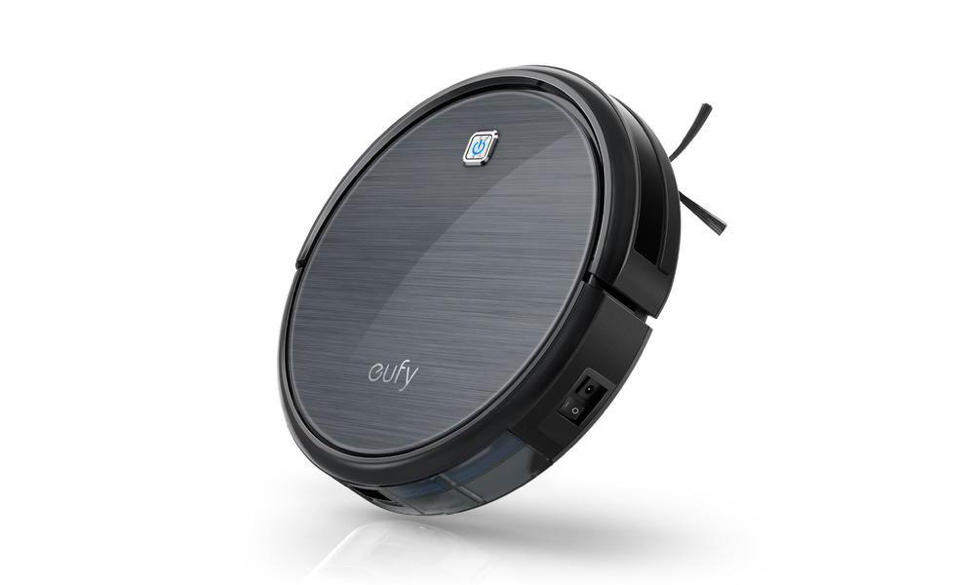 Nobody likes to vacuum their one homes and probably everyone that I have met would rather prefer someone else to do that instead of them. Some people often mention the possibility of hiring a maid, but it is rather expensive. Despite that, there is a great way to save yourself from vacuuming your home by yourself.
RoboVac 11 is a great helper in a home that will vacuum your house instead of you with only the click of a button. It has various cleaning modes, and its low-profile design allows it to reach the tiniest spots in your home. Besides, the battery of the RoboVac lasts up to 1.5 hours and it can even self-charge. Moreover, it has infrared-sensors that let it avoid obstacles, and falls.
Price starts at $269.99
iRobot Braava Jet
After vacuuming your home, you should not forget to mop it as well. However, the job of mopping your floor is a tedious one and nobody wants to do it. If it is possible, one would probably avoid it. As a result of that people created robots that would do it instead of you.
The iRobot Braava Jet is a perfect robot for mopping your floor. The robot cleans floors in a systematic pattern and since it identifies and remembers obstacles while cleaning, it always cleans gently near furniture and walls. Moreover, the robot has cliff detectors which prevents it from falling down from stairs or other drop-offs and avoids riding up on rugs. It has several cleaning modes for the better efficiency of mopping. The robot is easy to use through the simple iRobot home app, and it has a lightweight smart design that can fit almost everywhere and it is very portable.
Price starts at $199.99
Nest Thermostat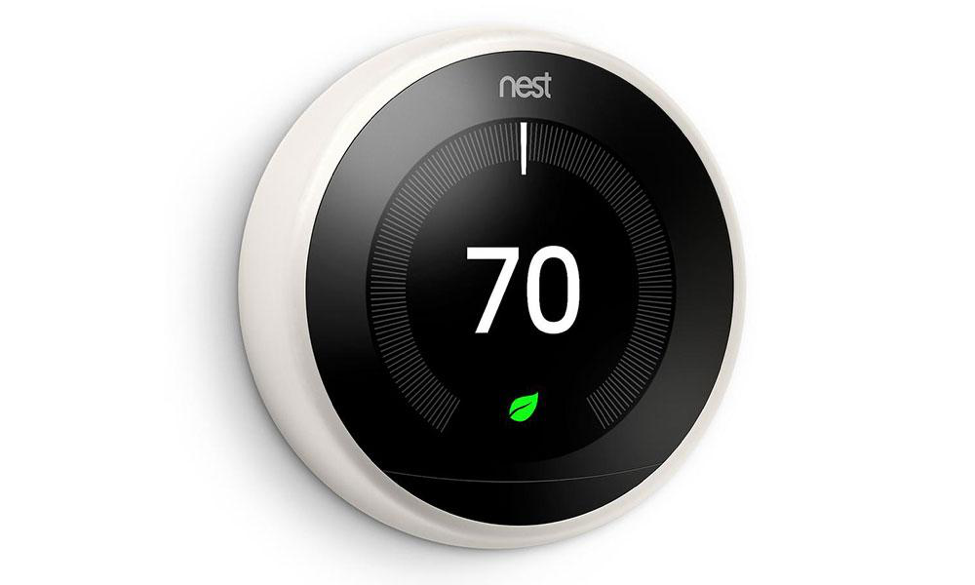 There are various ways to stop wasting energy at home. You might measure how much water you use and then determine where it could be reduced. Also, you might use less electricity by installing a solar panel or wind turbine on your roof. In spite of that, there are many simpler ways to save money and reduce energy waste.
Nest Thermostat is a third generation one-of-a-kind thermostat. It not only looks extraordinary, but it also allows you to save a lot of energy at home. This thermostat records your home energy usage and then automatically adjusts to your needs. What is more, it knows when you are away. Consequently, it automatically turns off and saves energy. There is an app that lets you control it from your smartphone, provides an analytical data on the usage and indicates where you could save more energy.
Price starts at $249.00
PicoBrew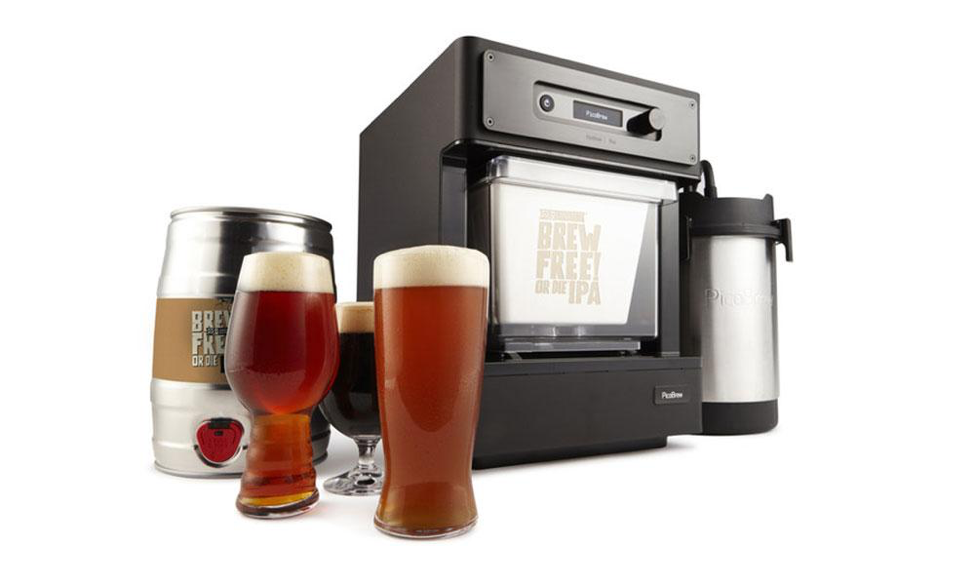 Everyone loves good beer, and I guess most of you would like to learn to make it on your own. In the olden days, one needed to have an expensive distillery machine that also took up a lot of space. But not long ago, people have come up with great small distillery equipment that will lend you a hand in making a perfect beer.
Pico Model C is made just for that. This machine made beer making easy and affordable for everyone. It allows you to craft 5 litres of the best fresh beer in your kitchen in approximately 2 hours. The brew fermentation and carbonation lasts from 10 to 14 days. The process of fermentation can easily be tracked in their mobile app. Today, you can get the best fresh craft beer from around the globe in your own home and by yourself.
Price starts at $499.00
August Smart Lock Pro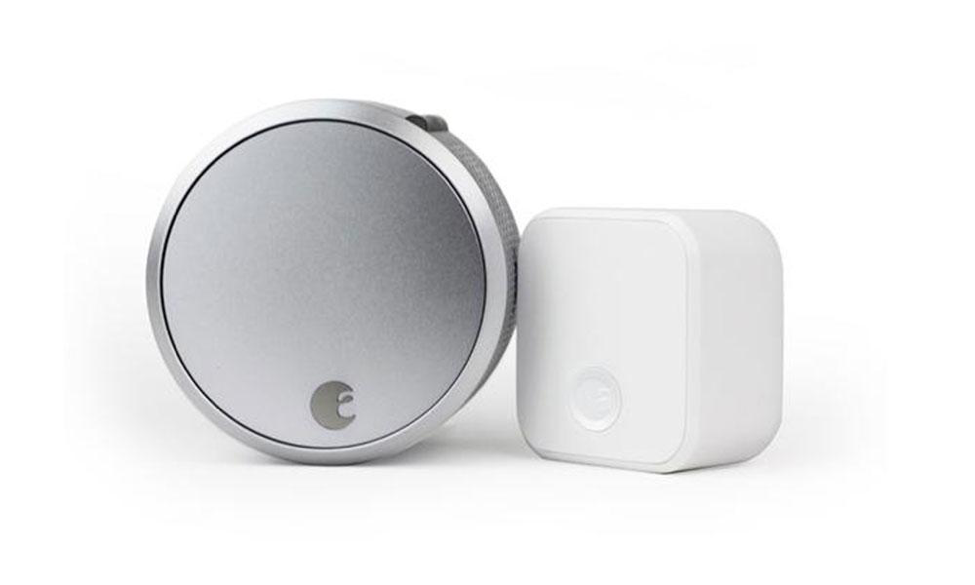 Have you been in the situation when you leave your home, and after some time, you start wondering if you have locked the door? For a lot of people, it is a common situation and a really annoying one. Therefore, they came up with a spectacular solution.
August Smart Lock Pro is a tool that can change your deadbolt lock into a smart lock. It only takes about 15 minutes to install and start using. The Smart Lock is connected to your phone via Bluetooth or Wi-Fi and it allows you to unlock or lock the door. Further, the app of the lock shows you if the door is locked, and allows you to control your door from anywhere. In addition, you can assign keys to other persons and control them and you can as well setup auto-lock when you leave your house.
Price starts at $279.00
PetChatz HD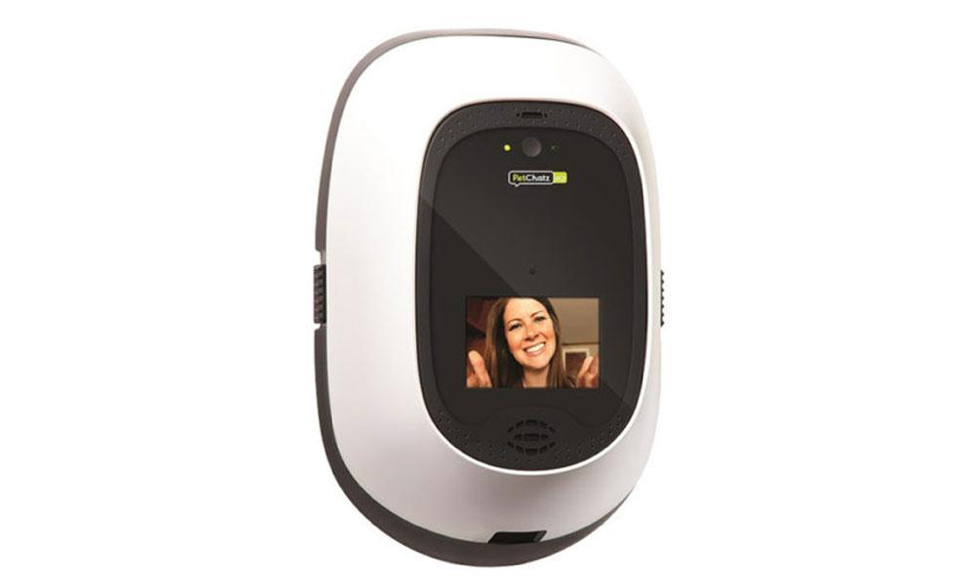 Most of us that have a pet would like to cuddle and chat with them while we are on a business or holiday trip. It was not possible until the PetChatz was created. This gadget allows you to chat with your pet from anywhere you want. It is made from durable materials and designed in such a way that it would not be harmful. The PetChatz is mounted on the outlet and screwed to the wall so that it would not be torn down by a pet. Besides, the PetChatz can be integrated with the PawCall which would allow your pet to call to you when he needs you. Furthermore, the gadget has inbuilt microphone and speakers for the two-way video and sound. It is all you need to cherish your pet when you are away.
Price starts at $379.99
SleepPhones Wireless
It is nice sometimes to fall asleep just after you accidentally woke up. Nevertheless, a lot of the times it is a hard thing to achieve. Some people try to use headphones or earbuds to listen to calm, relaxing music but it is uncomfortable. With this in mind, Dr. Wei-Shing invented a simple but rather helpful item to improve one's sleep.
SleepPhones Wireless is pyjamas for your ears. It helps you to listen to any audio without disturbing anyone next to you, comfortably. The design secures thin stereo headphones inside a soft and comfy headband. These headbands come in two version: one is wireless and connects via Bluetooth, and the other one is classical with a 3.5 mm audio and four-foot long cord.
Price starts at $99.95
Lucis Lite Lamp
If you are searching for the unusual, beautiful and simple lamp, Lucis Lite Lamp is a thing that you should consider getting. It is a portable lamp that with one charge can work up to 40 hours, and can set the mood with excellent colorful lighting. It comes with a stand and a travel pack that you could bring with you anywhere you want. The design of the lamp is simple, it does not have any app or buttons. The color and brightness are controlled only by touch. In addition, Lucis hosts more than 16 million colors. Therefore, you will have more than enough colors to choose from and it comes with three extra dedicated light programs to fit your needs.
Price starts at €49.95
Justas Markus is the Founder and CEO of Just&Tom and JustasMarkus.com.