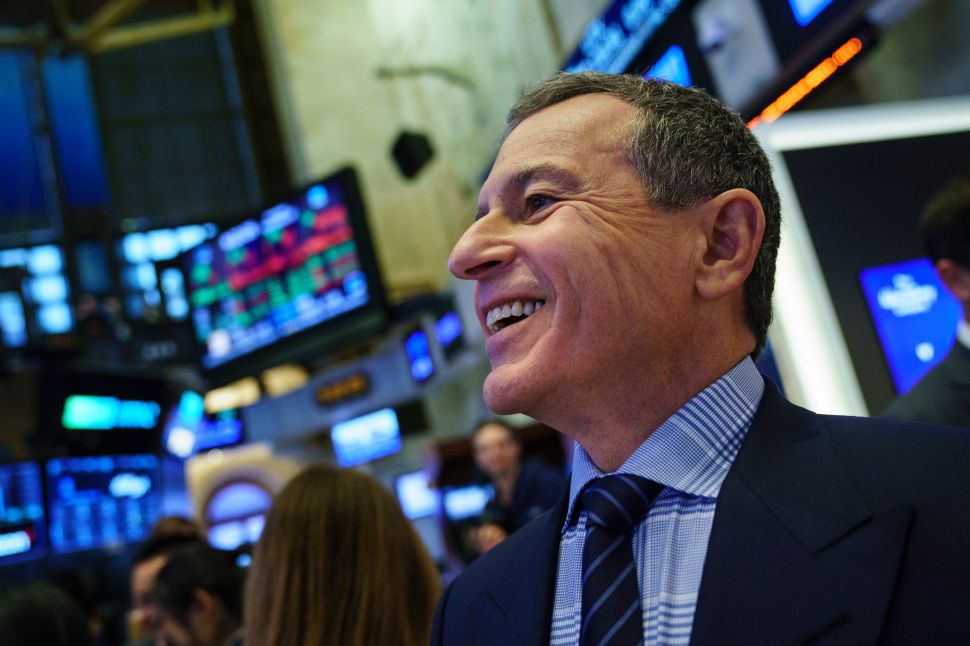 Under the leadership of Bob Iger, Disney has amassed a war chest of valuable IP that has transformed the entertainment division into the only remaining titan in the industry. Thanks to Pixar, Lucasfilm, Marvel and Disney (DIS)'s own animation and live-action department, the Mouse House has nearly monopolized multiplexes since the turn of the century and penetrated the pop culture economy thanks to the successful multimedia expansion of all these lucrative brands.
The company's dominant market share will only continue to rise thanks to Disney's $52.4 billion acquisition of 21st Century FOX (FOXA), a move that will postpone Iger's retirement until at least 2021.
But it's doubtful that Iger is complaining about his extended work schedule given the compensation he could earn during that time.
According to advisory firm Institutional Shareholder Services and Reuters (per Deadline), Iger could bank as much as $423 million over the next four years if he reaches all of the performance incentives in his compensation package. That would put Iger among the decade's highest-earning CEOs in the United States.
"Iger's generous compensation package suggests the Disney board believes he is singularly placed to lead the company over the next several years," John Roe, head of ISS analytics, said.
In 2017, Iger's pay dropped by 17 percent to $36.3 million from the $43.9 million he earned in 2016. But in agreeing to delay his retirement—and a rumored presidential run, although that was never made official—Iger received a $25 million stock award and a promise of an additional $16 million annually once the Fox acquisition is approved, per the outlet. He'll receive another $70 million at the end of 2021.
Though it was revealed during Disney's annual shareholder meeting in Houston earlier this month that a majority opposed this compensation package, Disney's pay committee argued that it was "critical" to move forward under Iger, as the company tries to land Fox's entertainment assets.
Disney's absorption of Fox is expected to be approved by mid-2019 and provide an immediate boost to the Mouse House's efforts to fend off Netflix.