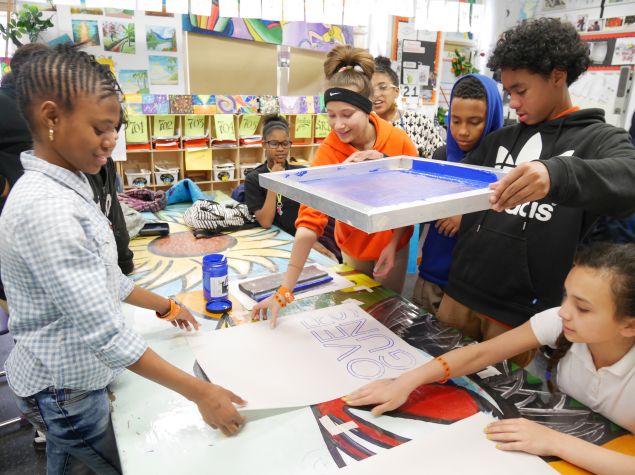 Since 18-year-old Emma Gonzales publicly called "B.S." on U.S. gun policy after she survived the deadly shootout in Parkland, Florida, that left 17 of her peers dead, the nation has witnessed the power of student advocacy to shift the conversation around gun violence in schools. Empowering kids to speak on this issue is something that New York's Bronx Museum has been working at steadily for three years, ever sine they started their Art as a Catalyst for Change after-school program, which uses art as tool for students to mobilize against gun violence.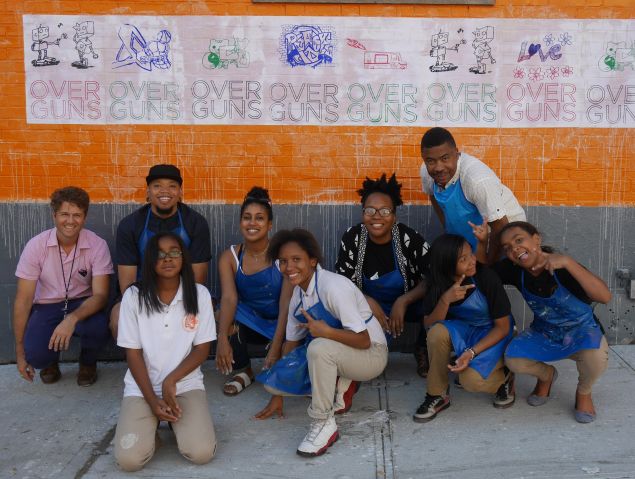 After receiving funding from city council as part of a city-wide health initiative, Art as a Catalyst for Change helped the Bronx Museum institute programs with four schools in their vicinity. Classes include visits from South Bronx activists, educators, and local artists.
"With these types of programs at the museum, we've been able to push the envelope of how art institutions can further social justice work in education," Patrick Rowe, the museum's director of education, told Observer. 
While the programming incorporates art making and design-driven activities that range from mural painting and zine production, Rowe also said the curriculum is structured so that the students also learn valuable mediation and conflict resolution skills. "We're seeing our repeat students develop leadership skills that they're then using in their everyday life," he said, noting a teacher from one of the schools recently witnessed a student from the program effectively breaking up a fight using techniques from the museum's classes.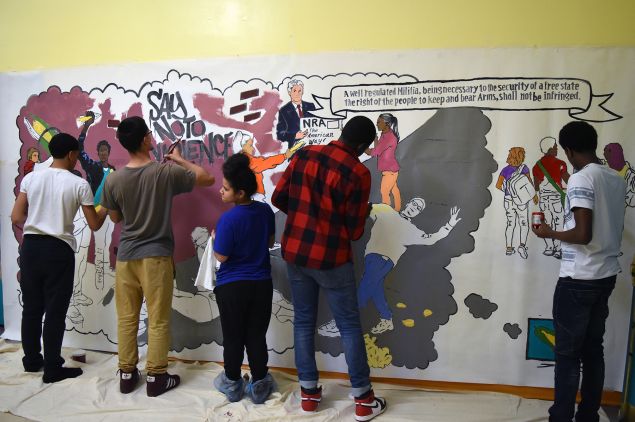 The after-school programs currently have a roughly 50 percent return rate each year, which Rowe said is promising as the museum seeks to expand their offerings in the coming year. "They don't have to come here after school, they're coming back because they want to, and we have to make sure we do what we can to keep them wanting to come back." The in-school programming and on-site visits to the museum also serve to make kids feel a sense of ownership and inclusion in the institution.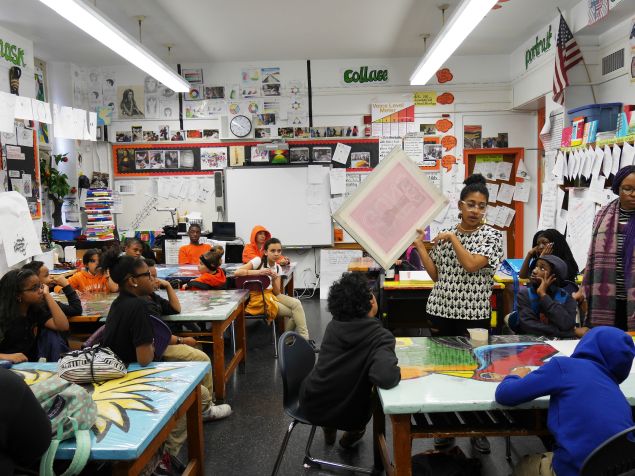 "Students have really responded to the Gordon Matta Clark show we currently have on view," Rowe said, noting that the artist's photographs of graffiti from the 1970s were of particular interest. "They're able to see how young people created something that spread throughout their city. I think that's really empowering as a concept. They see that an artist can be an agent of change." The museum hopes their initiative directed at gun violence will help kids feel that they have the agency to engage with this issue as they grow.
From 2016 to 2017 alone, the museum reported that their free and subsidized access to guided exhibition tours, art-making workshops, in-school and after-school arts education programming touched over 15,000 students and local families.
On March 5, the Bronx Museum of the Arts held its annual gala to raise $1.2 million to fund the Art as a Catalyst for Change and other onsite programs for public school students, which provides the only hands-on art education for many area kids. But you can get involved in the museum, and support these initiatives, all year round.