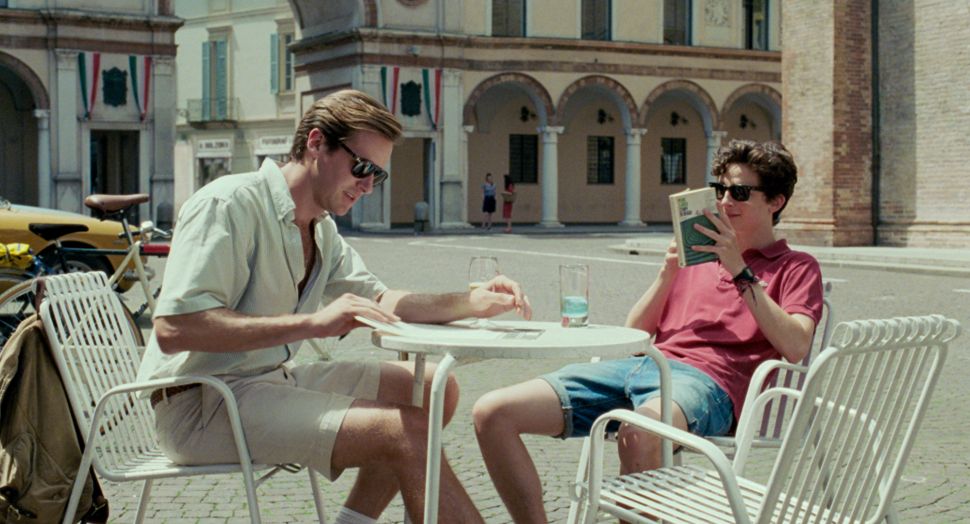 Sony Pictures Classics' Academy Award-winning drama Call Me by Your Name will no longer screen at the Beijing International Film Festival.
According to Reuters, China's regulators did not approve of the film, which centers on the romance between Timothee Chalamet's 17-year-old Elio and Armie Hammer's twenty-something grad student. The Propaganda Department of the Communist Party's Central Committee, which has been granted regulatory control by the Chinese parliament, employs strict censorship guidelines when evaluating which foreign films will be permitted into Chinese theaters. For example, movies featuring time travel, religion and superstition or drinking and smoking are not permitted by Chinese censors.
Call Me by Your Name was adapted from Andre Aciman's critically acclaimed 2007 novel of the same name by James Ivory, who became the oldest Oscar winner at 89. Chalamet, 21, would have been the youngest person to win Best Actor in a Leading Role had his nominated performance taken the top prize. Co-star Michael Stuhlbarg was snubbed for a Best Supporting Actor nod in our opinion.
Ivory, in his acceptance speech, described the film as "a story familiar to most of us whether we are straight or gay or somewhere in between."
Call Me by Your Name has earned just a shade under $40 million worldwide off a minuscule $3.5 million budget.