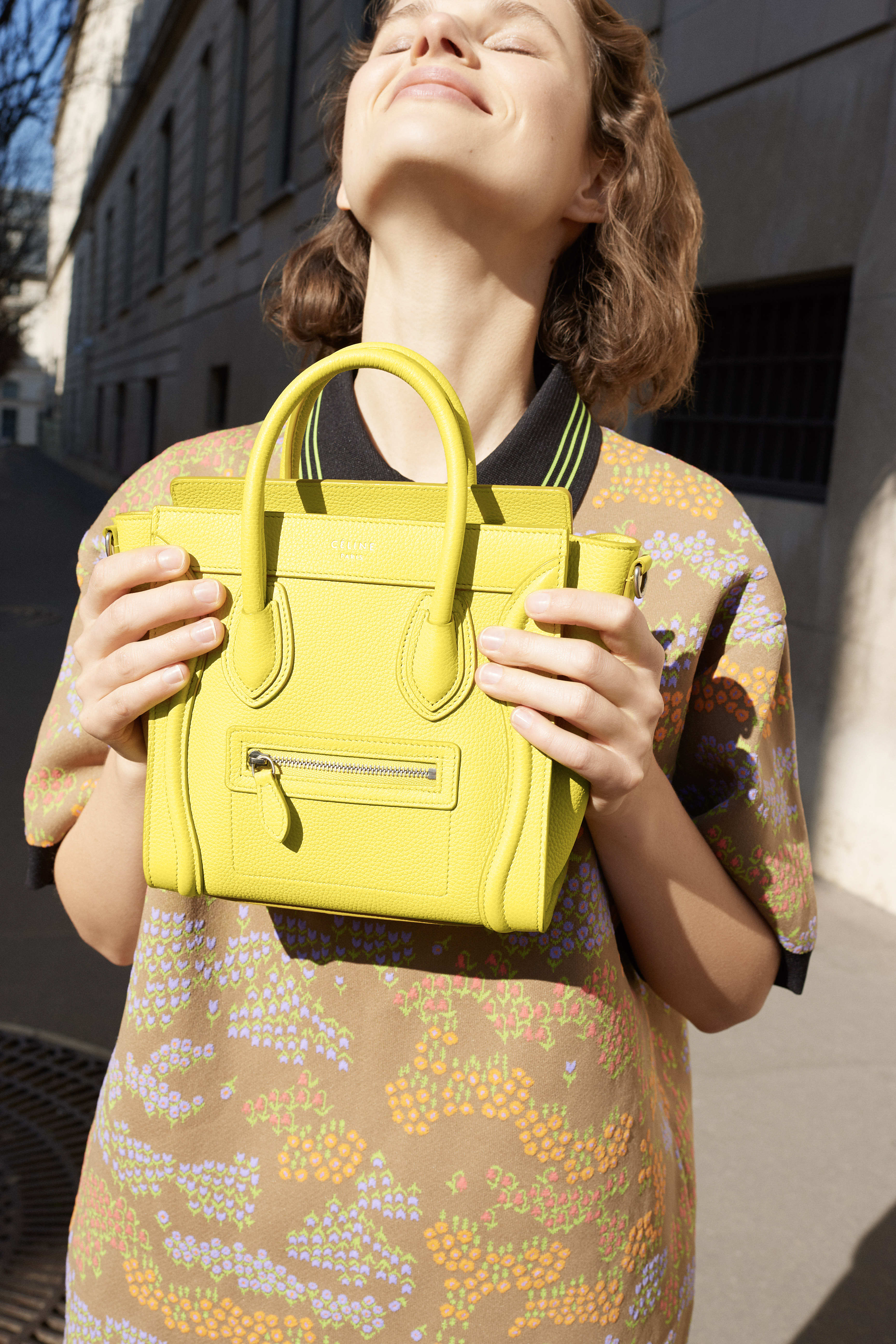 The year is 2018 and yes, there are still luxury brands that don't make their products available online.
However, the list of late-adapting fashion brands just got a little bit shorter, as Céline made its e-commerce debut today.
Yes, the brand founded in 1945 that has become famous for sumptuous status symbol handbags—the same one that made headlines for joining Instagram in 2017—has finally entered the era of online shopping.
But don't expect to just type Céline.com into your browser and start adding sleek silk skirts into a minimalist shopping cart. Rather than striking out on their own, the French label has decided to partner with 24 Sèvres, the multi-brand shopping site from LVMH.
In addition to carrying a well-rounded selection of clothing, shoes, leather handbags, accessories and eyeglasses from Céline, 24 Sèvres will be offering an exclusive capsule collection. This celebratory range of just five essential pieces includes a merino wool sweater, a pleated white skirt, baby blue lambskin heeled loafers, a tote bag in the exclusive hue of burgundy and a pair of silver antique-inspired hoops. The pieces are just as simple as they sound, but carry precisely the right amount of importance that's sure to attract longtime Céline fans.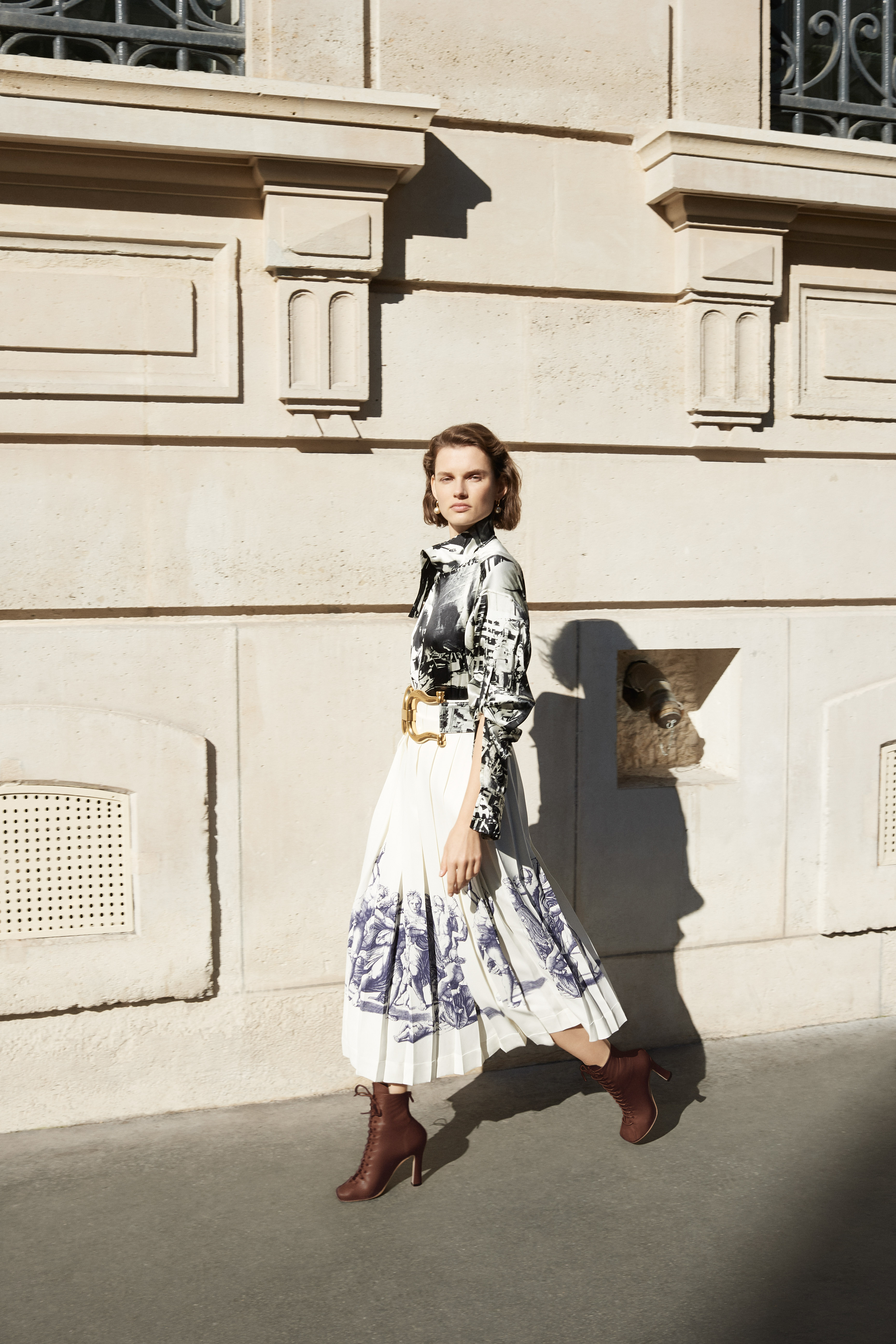 Each piece was inspired by the Spring/Summer 2018 runway show, which was the final collection from former creative director, Phoebe Philo. While devoted customers understandably worry that the aesthetic of the brand will entirely change under the creative leadership of Hedi Slimane, these pieces available on 24 Sèvres will serve as a souvenir from Philo's design era.
According to Eric Goguey, Chief Executive Officer of 24 Sèvres, demand for Céline "has been high and consistent" ever since the site launched in June 2017.
"Customers were vocal about their desire for Céline in calls and live video consultations with our Personal Shoppers, via Instagram DMs to our Communications team, and even on a couple occasions, in written feedback to our executive team," Goguey told Observer.
Currently the only purveyor of Louis Vuitton and Christian Dior online (in select markets), 24 Sèvres has become the destination for convincing luxury companies to adapt to the times, at least in terms of online shopping. It certainly helps that LVMH also owns Vuitton, Dior and—you guessed it—Céline.
So what luxe brands are still dragging their feet in terms of e-comm? All signs point to Chanel.
As of right now, only eyewear, cosmetics and fragrances can be purchased from the Chanel website. Select other outlets do carry certain categories of the brand online, like Sephora for perfume and cologne. Saks Fifth Avenue, meanwhile, offers cosmetics and a slew of watches with eye-watering price tags (some of which hit the five-figure mark), but you're out of luck if you want to scoop up a classic quilted purse or tweed suit. Customers are simply guided to a directory of Saks store locations that display these ready-to-wear styles on shelves.
However, it's surely only a matter of time before Karl Largerfeld gets the hint, and adds the launch of e-commerce to his extremely long list of achievements at Chanel.